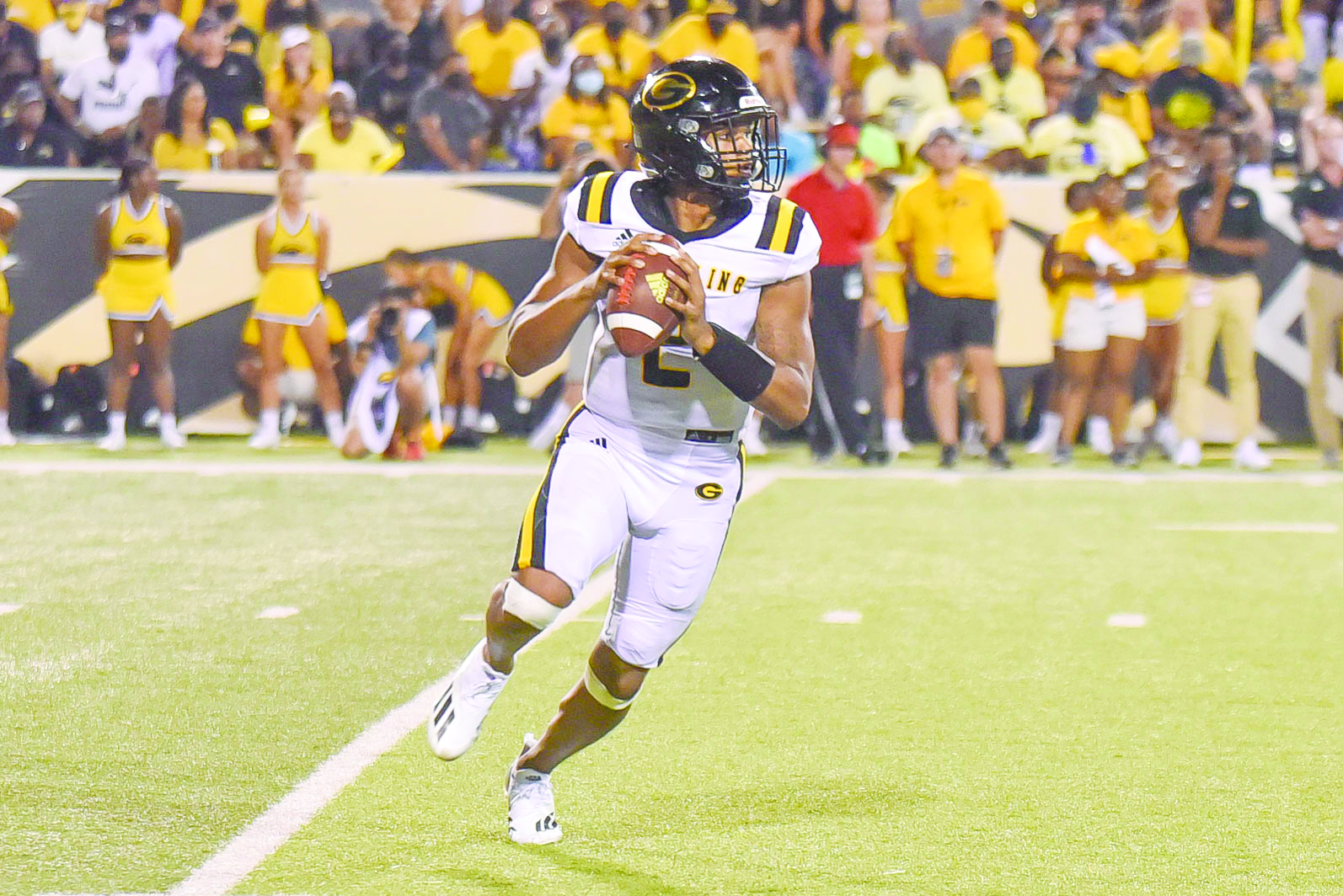 Cleaning up the little things and increasing offensive output are the focus for Grambling State University's football team this week as the G-Men prepare to hit the road to take on the University of Houston at TDECU Stadium.
Both teams stands at 1-1 on the young season.
Houston fell in its season opener at Texas Tech before defeating Rice last weekend.
The Tigers are coming off a 37-0 loss at Southern Miss last weekend, a game that USM led only 10-0 at intermission before pulling away in the second half.
Grambling State managed only nine first downs and a mere 141 yards of total offense in the loss, leaving head coach Broderick Fobbs looking for more against Houston.
"We played well in the first half but we made some timely mistakes with penalties," Fobbs said. "We came out and competed hard against a good Southern Miss team. Now we'll go back and look at the film, make the adjustments we need to make and prepare for a very good Houston football team."
The two teams have met twice in their history with the Cougars winning both, including a 47-0 victory in 2014 that remains the largest win in TDECU Stadium history. It was also their first win at the facility.
Grambling State played two quarterbacks at USM — Elijah Walker and Aldon Clark. Walker started the game and went 8-of-13 passing for 30 yards while Clark went 8-of-19 passing for 60 yards with one interception.
"There's not a question of our kids playing hard; we just need to play better," Fobbs said. "On offense, we didn't match anything to put on the board. In games of that magnitude, in order to apply pressure that are FBS teams, you've got to score points and you've got to put the pressure back on them. We just neglected to do that.
"I feel really good about our kids, our players. I thought our defense played lights out for two-and-half quarters. They just wore us down once we got late to the third quarter and into the fourth quarter. We're a work in progress and we're excited about playing this week against another big opponent."