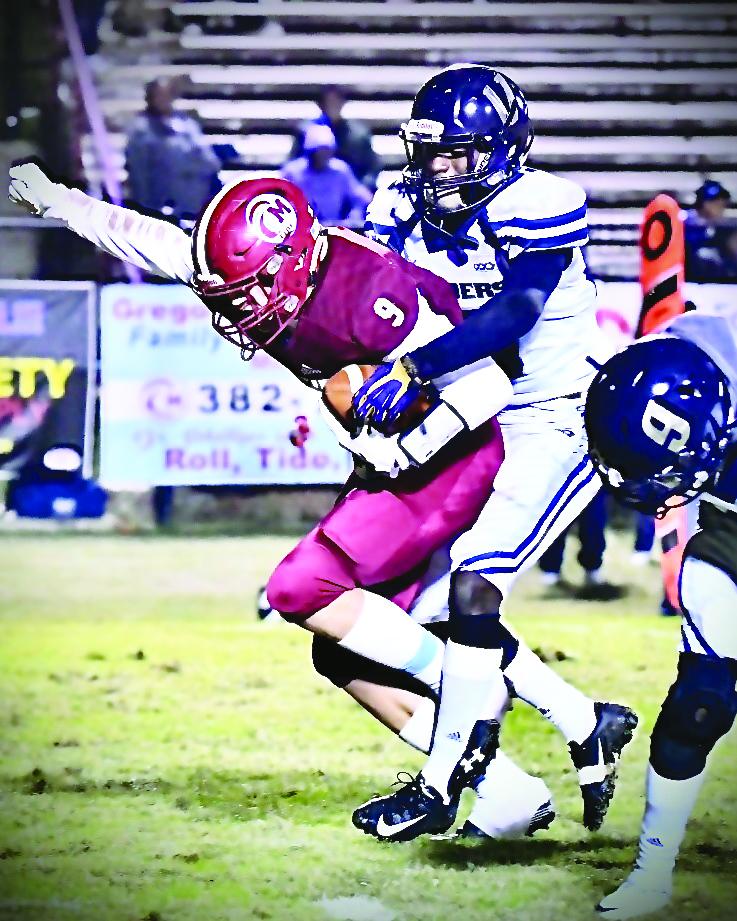 Lieric Robinson scored four touchdowns in the first half and the Tide were well on their way to another district win, as Minden crushed Huntington 47-25 on Friday night at The Pit.
"Our offensive line did a really good job," Minden head coach Spencer Heard said. "They came off the ball and got to their assignments, and Lieric did the rest."
Robinson finished with five touchdowns overall on 23 carries for 170 yards in a massive game out of the backfield.
Huntington's Dre Robinson scored on a 7-yard pass from Jrell Joseph to start the game, but Robinson responded for the Tide with three straight touchdowns in the second quarter. Shabreion Williams caught a deep 40-yard pass from Joseph that brought the Raiders (5-4, 1-2) within one touchdown before Robinson scored again on a five-yard run that capped a long drive for the Tide.
Huntington's high-flying passing offense was shut down by the Tide, who displayed their strength on defense once again.
"We sent a little more pressure this week," Heard said. "Our defensive backs did a good job, as the game went on, we kept getting better."
Trenton McLaughlin finished with an excellent game at quarterback, going 11-for-14 for 176 yards.
Kentravion Lister scored twice in the second half to put Minden well ahead and secured victory. Robinson scored again with five minutes remaining in the game after Dre Robinson returned a kickoff for a touchdown.
Seth Johnson led the Tide with five receptions for 104 yards, while Robinson did his duty as a receiver as well for 31 yards on four catches. Parker Hall had two catches for 41 yards.
"We feel we are where we need to be at this point in the season," Heard said. "There is a good comradarie among the team and they're playing hard for each other."
Minden improves to 6-3 and 1-2 in district and will play at Franklin Parish next week to close out the regular season.