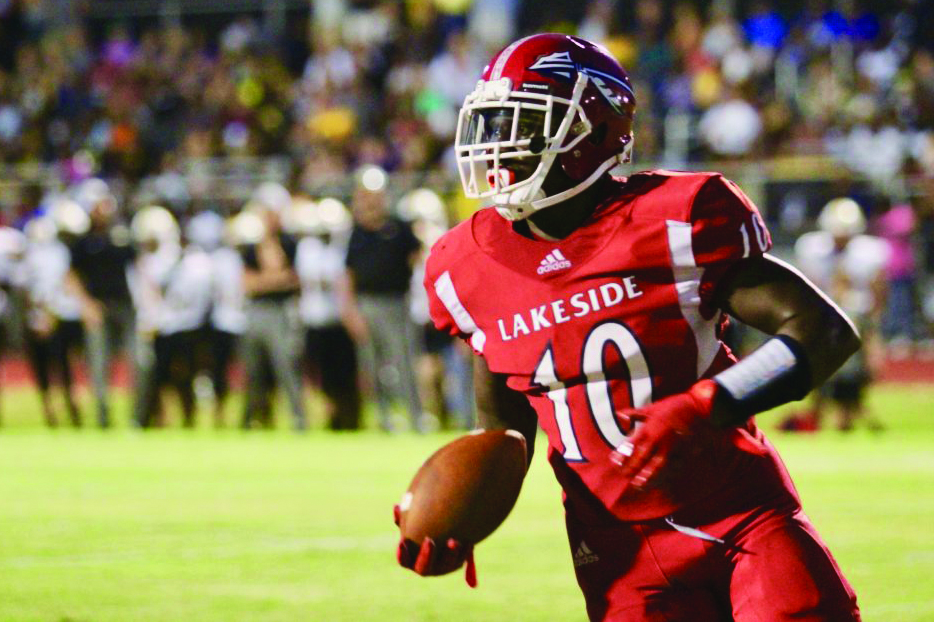 The Warriors are back in the hunt following a 51-10 district win over D'Arbonne Woods on Friday night in Sibley.
"It was nice to get back to scoring that way," Lakeside coach Mike Santelices said. "We went in konwing that they are a well-coached team but that we'd be able to move the ball pretty well, and we did."
Lakeside was able to get up 34-0 in the first half after some shifty offense.
"We got our athletes out in space," Santelices said. "It was hard for them to match up with us."
The Warriors saw a different type of offense from D'Arbonne Woods, but were able to shut it down nonetheless.
"They ran a run-option that we haven't really seen too much of this season," Santelices said. "To our kids' credit, we did a good job stopping it.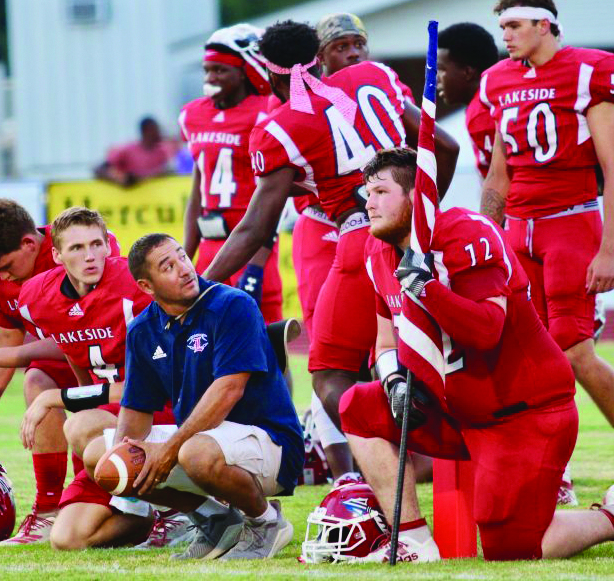 "We weren't mistake-free by any stretch, but for the most part we did enough to shut them down."
Lakeside (2-6, 1-1) got a huge night from quarterback Jordan Preuett, who threw for 229 yards and four touchdowns on 15-of-18 passing. Preuett also ran three times for 42 yards.
With one game left in the regular season, the Warriors are once again in control of their own destiny as far as the post-season is concerned.
Lakeside will make the drive to Jonesboro-Hodge (2-7, 1-1).
Despite their record, Joneseboro-Hodge has been competitive in all of their games, most recently falling by only six points to North caddo last week.
"They have played tough teams and played them well," Santelices said. "They have a ton of athletes and have played a tough schedule."
"They are very good offensively. They run a similar scheme to ours, with big guys up front. It is going to be a dogfight."
With a win, Lakeside will ensure their spot in the playoffs. Even with a loss, the Warriors stand a good chance at moving on.
Lakeside plays Jonesboro-Hodge on Friday night in Jonesboro at 7 p.m.