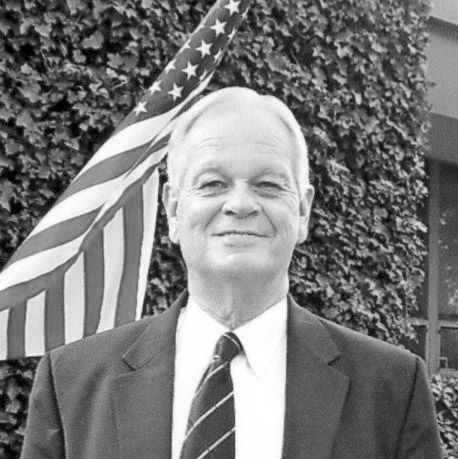 Timothy "Pops" Dulany, 69, passed away on Monday, February 26, 2018 at home after a brief illness. Visitation will be held from 5:00 pm until 7:00 pm on Friday, March 2, 2018 at Osborn Funeral Home. Funeral service will be held at 11:00 am on March 3, 2018 at Osborn Funeral Home, with a graveside to follow at 2:00 pm at the Minden Cemetery in Minden, LA. Officiating the services will be Dr. Pat Day of First United Methodist Church, Shreveport LA.
Mr. Dulany was a native of Minden, LA and a resident of Shreveport for 50 years. He was a member of First United Methodist Church, Elks Club, SBEA, OGR, Northwest Funeral Directors Association, and Louisiana Funeral Directors Association. He served as Secretary, Treasurer, Vice-President, and was currently serving as President of the Louisiana Funeral Directors Association. He was Funeral Director of the year 1997-1998 for the NFDA and was chairman of the Finance committee. He has worked in the funeral business for over 50 years.
Tim (Pops) loved his wife, children, and grandchildren more than anything. He was a true gentleman and a genuine soul. He loved spending time watching his kids and grandkids' activities. He loved hunting and "fellowshipping" with the boys at the Bohemian deer camp.
Tim touched so many lives during his time as a funeral director. He had a special gift for making families feel important and consoled them during their most trying time. He loved his work and those he worked with. He devoted his life to helping those in need.
Mr. Dulany was preceded in death by his parents N.A. (Frenchie) Dulany and Jewel (Jack) Dulany, sister, Nell Dulany Couch, brother John Dulany and faithful companion, Rocky.
He is survived by his wife of 38 years, Anita Jones Dulany, daughter Mandy Aleman (Jason), sons, Shane Dulany (Michele), Brandon Kratzer (Melanie), Jeffrey Kratzer (Jessica); grandchildren, Hunter and Logan Harris, Anna Claire and Colin Kratzer and Emma Kratzer. He is also survived by his sister, Joyce Dulany Anderson (Lee) and brother, Jay Dulany (Nancy)
Pallbearers will be Marvin Jones, Mike Woodard, Pat Woodard, Cecil Sibley, Marc Pittman, Barry Teague, Gary Harrison, Clay Teague, and William (Bones) Kirpatrick. Honorary pallbearers will be Dr. Robert Hernandez, Alan Buckliew, James and Peyton Mayeaux, and the staff of Osborn Funeral Home.
The family requests that memorials be made to St. Jude's or the charity of donor's choice.
The family would like to express their sincere appreciation to Dr. Chip McDonald, Dr. Richard Kamm, Dr. Bill Haynie, Dr. Robert Hernandez, Dr. Pat Day, Dr. Tom Harrison, Peewee, Derrick, and the staff of Osborn Funeral Home.