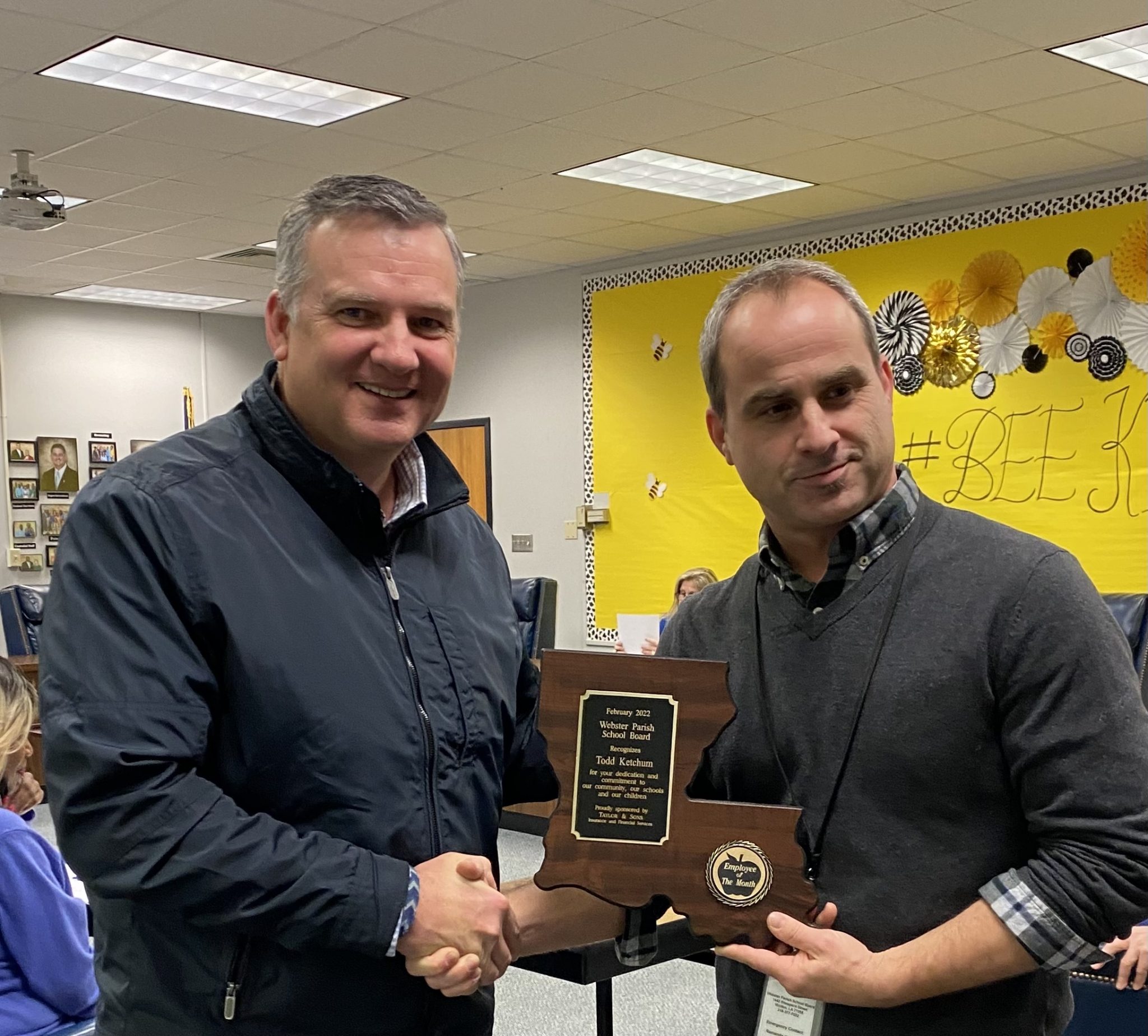 Todd Ketchum was presented with the Employee of the Month Award at the Webster Parish School Board meeting on Monday.
Mr. Ketchum serves the parish as an Educational Diagnostician. The school board's website describes Educational Diagnosticians as "members of the Pupil Appraisal team who conduct student academic interventions and testing to provide data for Response to Intervention and the complete evaluation for special education services."
Mrs. Burgess, who recommended Mr. Ketchum for this award, spoke very highly of him. "Todd is such a pleasure to work with. He really goes above and beyond the call of duty. He genuinely cares about the students, teachers, school administrators, and his pupil appraisal specialization co-workers. Every year Todd is given a very large caseload and he always gets his evaluations completed in a timely manner. He does not complain about the extra work that often gets put on him. Todd is truly an asset to the special education department in Webster Parish."
The award was presented by Mr. Scott Walker of Taylor and Sons.