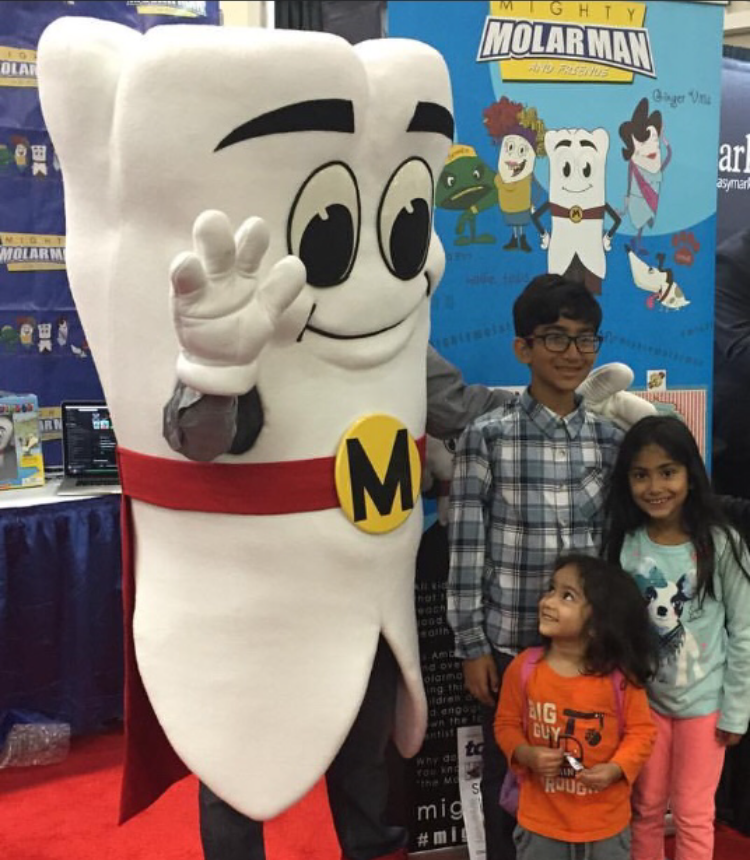 Total Health Heroes will present the Family Walk 4 Health at the Haynesville City Park Pavilion on September 19, 2020 from 8:30 am to 11:30 am. This nonprofit event was inspired by Dr. John Bond, DDS as an educational, motivating, and entertaining initiative for a passionate cause: The Fight Against Childhood Obesity
"In my dental practices in Dallas I created the first super hero type character to help kids to be more comfortable and have a better experience coming into the dentist, as well as bringing education and awareness to oral health," said Bond.
Bond was raised in Haynesville, but ended up leaving for his education first to Louisiana Tech University and then on to Baylor university in Dallas to study dentistry. He built his business there, yet recently decided to sell it and come back to his hometown.
"My kids went to college, I sold my business, and I had an opportunity to reconnect here back in North Louisiana. When I came back here to visit my mom and I started talking to old friends in the community, it kind of hit me in the face that the childhood obesity problems here in north Louisiana were extensive, so it became apparent to me that it was my calling, and that I should center my work here and make it a Louisiana initiative. We're starting in Claiborne Parish, but this is a Louisiana initiative.
Bond has expanded the cast to include characters that will be geared more towards teaching people about the benefits of nutrition and hygiene.
In particular, Childhood obesity has become one of the most serious public health challenges of the 21st century. It is a growing concern in the United States that affects more than 20 percent of children, and this percentage has more than tripled since 1980. This commonly overlooked epidemic has become the most chronic disease of childhood, and as a result, a growing number of children are being diagnosed with diabetes, hypertension, and a host of other conditions associated with obesity.
"We're filling a huge need to provide free health education and events that are accessible to everyone.Not everyone can afford to buy camp gladiator or beach body, companies that are doing very well but they're expensive," said Bond.
The Family Walk 4 Health is a free, community building total health awareness and education event for a worthwhile cause. All are welcome to this morning of fitness, dance, music, education, and fun. The Kardio King, Patrick Mosley, of Mosley Movements will be on-hand introducing some of his favorite hip hop moves, and the kids can gain valuable insight into healthy eating and exercise practices with tips from the Total Health Heroes: Cardi O, Biggie Smiles, Coach Jack Fundy, and the Infamous Lil' Pain. 
Event sponsors include Killgore's Pharmacy and Ted's Pharmacy both located in Haynesville. In addition, Subway of Homer and Minden Coca-Cola Bottling will provide some healthy refreshments for the event.
Please note that social distancing protocol will be followed throughout the day, and face masks will be available as required.