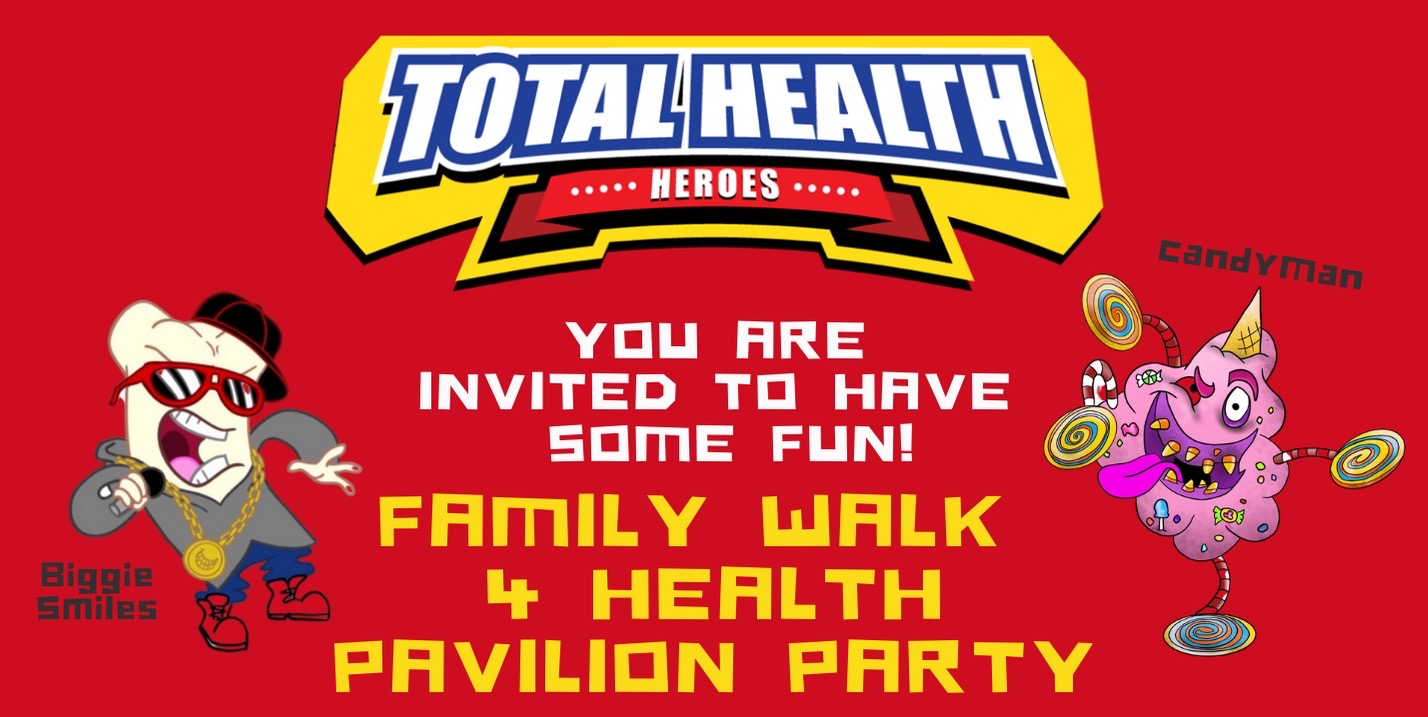 Contributed by non-profit Total Health Heroes
Total Health Heroes will present the Family Walk 4 Health at the Haynesville City Park Pavilion on September 19, 2020 from 8:30 am to 11:30 am. This nonprofit event was inspired by Dr. John Bond, DDS as an educational, motivating, and entertaining initiative for a passionate cause: The Fight Against Childhood Obesity. Please note that social distancing protocol will be followed throughout the day, and face masks will be available as required. 
Childhood obesity has become one of the most serious public health challenges of the 21st century. It is a growing concern in the United States that effects more than 20 percent of children, and this percentage has more than tripled since 1980. This commonly overlooked epidemic has become the most chronic disease of childhood, and as a result a growing number of children are being diagnosed with diabetes, hypertension, and a host of other conditions associated with obesity.
The Family Walk 4 Health is a free, community building total health awareness and education event for a worthwhile cause. All are welcome to this morning of fitness, dance, music, education, and fun. The Kardio King, Patrick Mosley, of Mosley Movements will be on-hand introducing some of his favorite hip hop moves, and the kids can gain valuable insight into healthy eating and exercise practices with tips from the Total Health Heroes: Cardi O, Biggie Smiles, Coach Jack Fundy, And The Infamous Lil Pain.
Event sponsors include Killgore's Pharmacy and Ted's Pharmacy both located in Haynesville. In addition, Subway of Homer and Minden Coca-Cola Bottling will provide some healthy refreshments for the event.