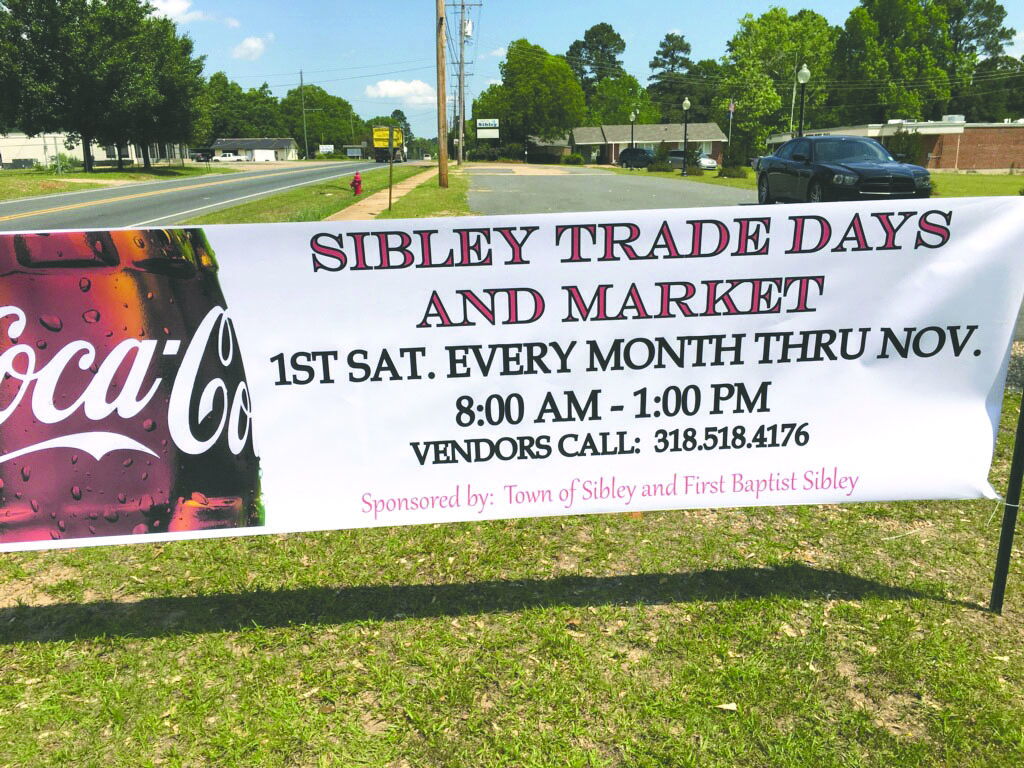 Town, church partner to bring monthly event
Staff Report
Minden Press-Herald
The Town of Sibley and First Baptist Church of Sibley are partnering to bring "Sibley Trade Days" each month, according to a press release from the Town.
"The leadership team at Sibley First Baptist Church approached Mayor Jimmy Williams and the Board of Alderman about a joint venture," the release said.
"Sibley officials loved the idea, and Sibley Trade Days and Market was born."
"As the Town of Sibley mayor, I am thrilled that Sibley First Baptist asked us to co-sponsor this event," said Sibley Mayor Jimmy Williams.
"This is a great idea and I imagine it will continue to grow and become a well-organized and attended event. I encourage everyone to either bring your goods or come shopping."
Saturday May 5, will be the first of the monthly Trade Days, and will continue the first Saturday of each month, the release said.
"This event will take place between Sibley Town Hall and Sibley Baptist Church on North Main St. / Hwy 371."
There is no fee to participate, but vendors must register. Vendors will set up 6:30 a.m. – 8 a.m. and opening from 8 a.m. – 1 p.m. Vendors must have a canopy. For more information call 318-518-4176.
"There are only 5 spaces left of the 25 slots that were available," the release said.
In addition, a kids area will be available with a bouncy house, face painting and a playground.
There will be drinks and hot dogs for purchase and plenty of parking.
Pastor Brock Childers of First Baptist Church in Sibley said the event is an example of the church's mission.
"We are a church of the community that loves and serves the people," Childers said.
"We want relationships and that comes with the effort of volunteering to serve. Through Christ, this is our offer to serve the people."