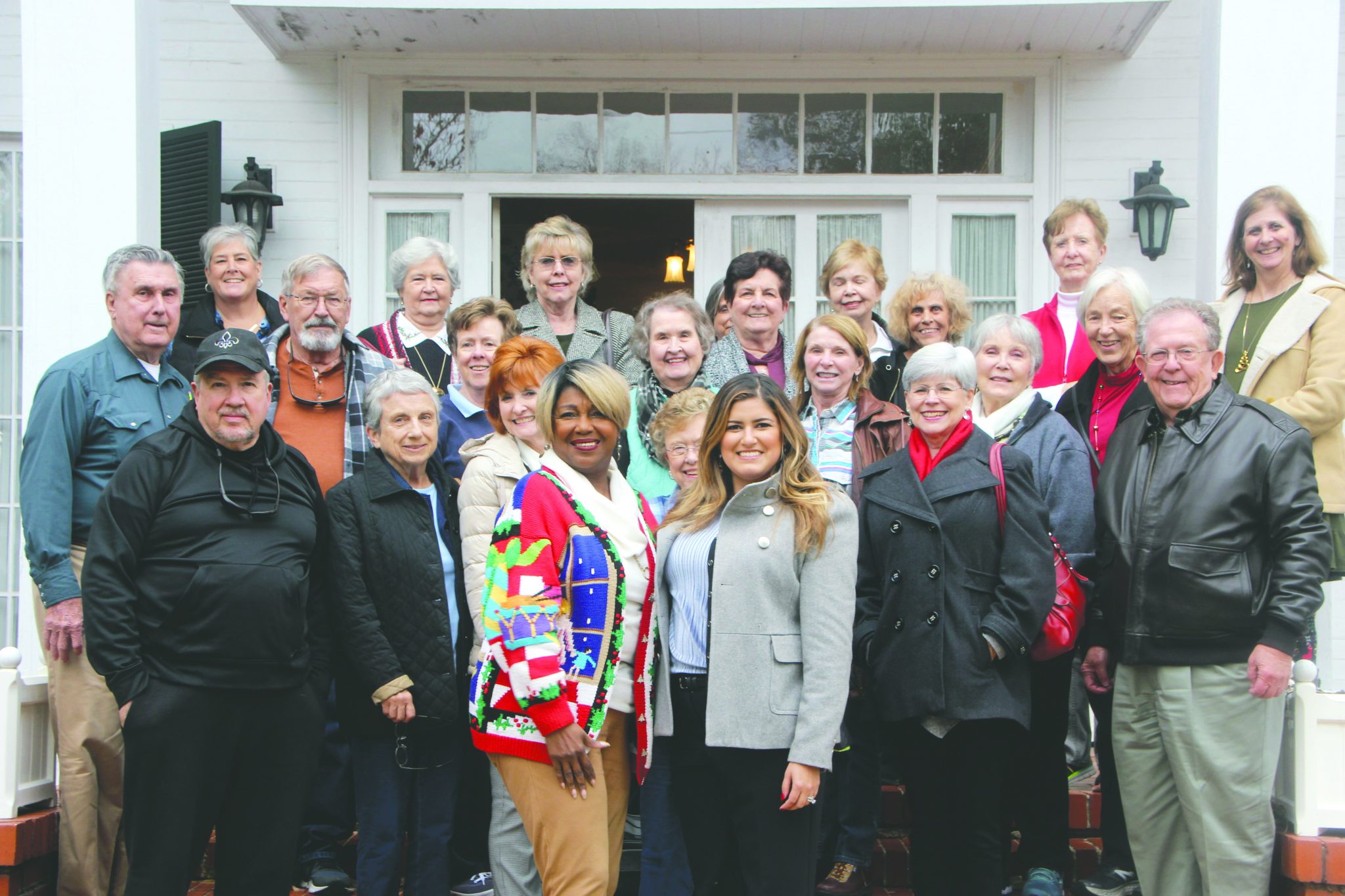 Minden is hosting two tour groups this week, one of 24 people and one of 50 as a part of the Holiday Trail of Lights.
Travel group director Sandra Thomas of St. Mark's United Methodist Church in Brandon Mississippi organized a trip after the excitement of her church members about the Holiday Trail of Lights.
"I have had people at church talk about going to the Louisiana Trail of Lights for years and years. I looked at the website, I picked it out, and we just planned the trip," Thomas said.
The group visited Geaux Fresh on Broadway street then visited the Francis Irving House as part of the "Gone with the Wind" tour. The group then visited Dorcheat Museum and City Art Works. They had dinner at Roma's Italian Bistro then enjoyed the Christmas lights of Minden. The group then went on to Shreveport to spend the night.
"We brought the staff in early. We started planning a week in advance on the strategy of how we would set it up, we just had them call in their order ahead of time so we could have everything ready for them. We were glad they came in. It was a lot of fun. We just considered it a blessing and an honor that we were able to serve them," Jodie Martin of Geaux Fresh said.
Thomas reached out to the office of tourism about making plans for the Holiday of Lights tour. Tour Group Guide Johnnye Kennon and Tourism Director Serena Gray hosted the group by meeting them, eating lunch with them, and joining them for the tour. They will do the same with the second tour group Friday.
"They were just wonderful. They told me places to eat, places to see, set things up, and meeting us right here. They've all been great," Thomas said.
The group takes a three- or four-night trip once a year and day trips throughout the year.
"This is good for Minden because of the economic impact. You have lunch at Geaux Fresh as well as dinner at Roma's. They purchase gas and it's great publicity for Minden because they'll go back and tell others what Minden has to offer," Kennon said.
The Friday group will be coming from Texas. The group will be visiting the Shadow House and dining at Grace Estate. The group will then head to Natchitoches.
The Tourism Bureau also plans to host a group in January who visited Minden last year. They plan to visit Mississippi and return to Minden to enjoy what the city has to offer.