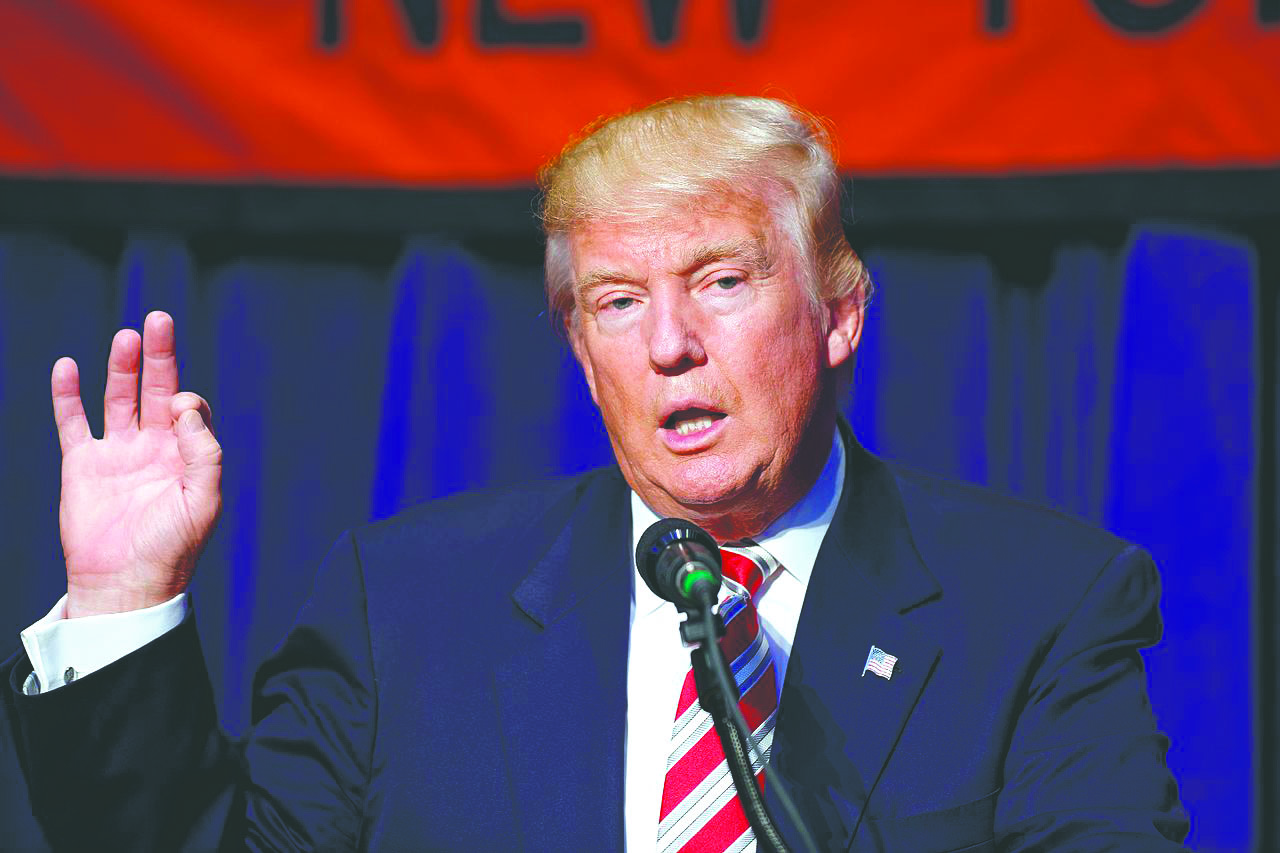 WASHINGTON (AP) — President Donald Trump says he's open to an immigration plan that would provide a pathway to citizenship for hundreds of thousands of young people who were brought to the country as children and are now here illegally.
"We're going to morph into it," Trump told reporters Wednesday. "It's going to happen, at some point in the future, over a period of 10 to 12 years."
Trump's pronouncements came as the White House announced it would unveil a legislative framework on immigration next week that it hopes can pass both the House and the Senate. The president's remarks amounted to a preview of that framework. He said he'll propose $25 billion for building a wall on the U.S.-Mexico border and $5 billion for other security measures.
But immediately after Trump spoke, a senior White House official stressed the idea of a pathway to citizenship so-called Dreamers was just a "discussion point" in the plan that the White House intended to preview to the House and Senate.
The official spoke on condition of anonymity to preview the administration's thinking on a contentious issue that has roiled lawmakers for months.
Despite his previously harsh rhetoric, Trump told reporters he had a message for the Dreamers: "Tell 'em not to be concerned, OK? Tell 'em not to worry. We're going to solve the problem."
Trump has said repeatedly that any deal to protect those immigrants from deportation is contingent on money for the border wall and other security measures. Trump also wants to limit the family members that immigrants are able to sponsor to join them in the U.S. and either replace or transform a visa lottery aimed at increasing diversity.
Trump has given Congress until March to come up with a plan to protect the nearly 700,000 young people who had been protected from deportation and given the right to work legally in the country under the Obama-era Deferred Action for Childhood Arrivals program, or DACA. Trump announced he was ending DACA last year.
Trump expressed confidence a deal can be reached on the issue, and said he'd like to see one hammered out by the time he returns from Davos, Switzerland, on Friday. John Kelly, Trump's chief of staff, stayed in Washington, to help work out an immigration deal, said White House spokesman Raj Shah.
White House press secretary Sarah Huckabee Sanders said earlier Wednesday that the framework to be unveiled Monday "represents a compromise that members of both parties can support."
The White House was trying to take control of the process amid criticism that the president had taken too much of a back seat during recent negotiations and had sent mixed signals that repeatedly upended near-deals.
"The president wants to lead on this issue, and that's exactly what we're going to do," Sanders said.
Trump had previously ruled out the idea of citizenship for the immigrants known as Dreamers, saying last September:
"We're not looking at citizenship. We're not looking at amnesty. We're looking at allowing people to stay here."