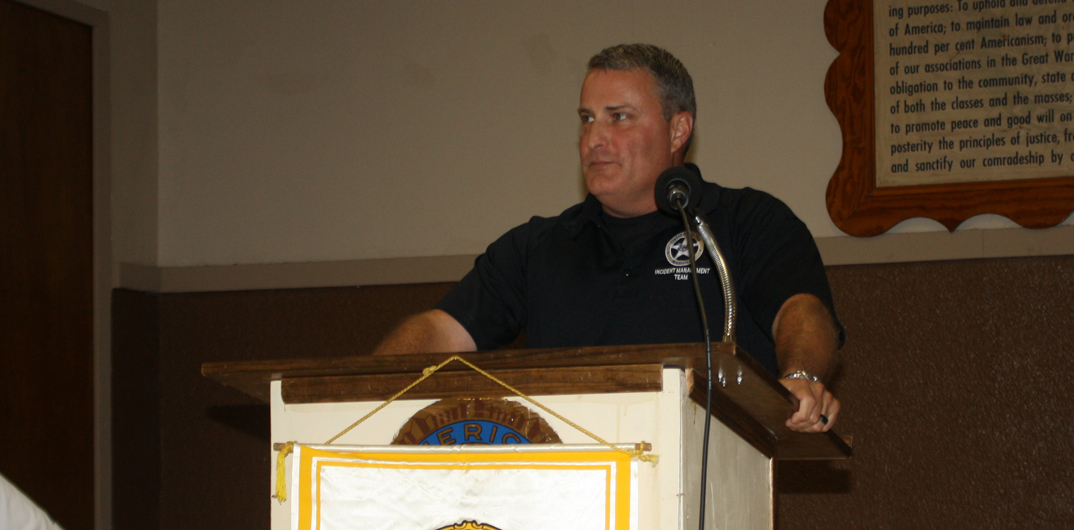 Chris Turner, Supervisory Deputy U.S. Marshal, spoke to the Lions Club Thursday at their weekly luncheon.
Turner has an extensive background in law enforcement and has served the United States Marshal Service since 1999. He spoke about the various core programs of the U.S. Marshals, such as the protection of federal courts, the witness security program and the fugitive task force.
He is currently on the Violent Offender Task Force.
"We handle the worst of the worst," he said, explaining that the task force doesn't go after every day criminals, but focuses on murders and rapists.
The U.S. Marshal working out of Shreveport, he said, frequently work with the Shreveport Police Department on their numerous homicide cases, stating that last month there were 32 violent criminal arrests.
At the end of the day, Turner says it's worth it to know all of his team made it safely through another shift and more violent criminals have been taken off the street. "It's the greatest job in law enforcement," he said.
Next week's guest at the Minden Lions Club Luncheon will be Russell "Bud" Pickett with Kansas City Southern Railroad. The Lions Club meets every Thursday at noon at the American Legion Hall, located at 119 Pine St.