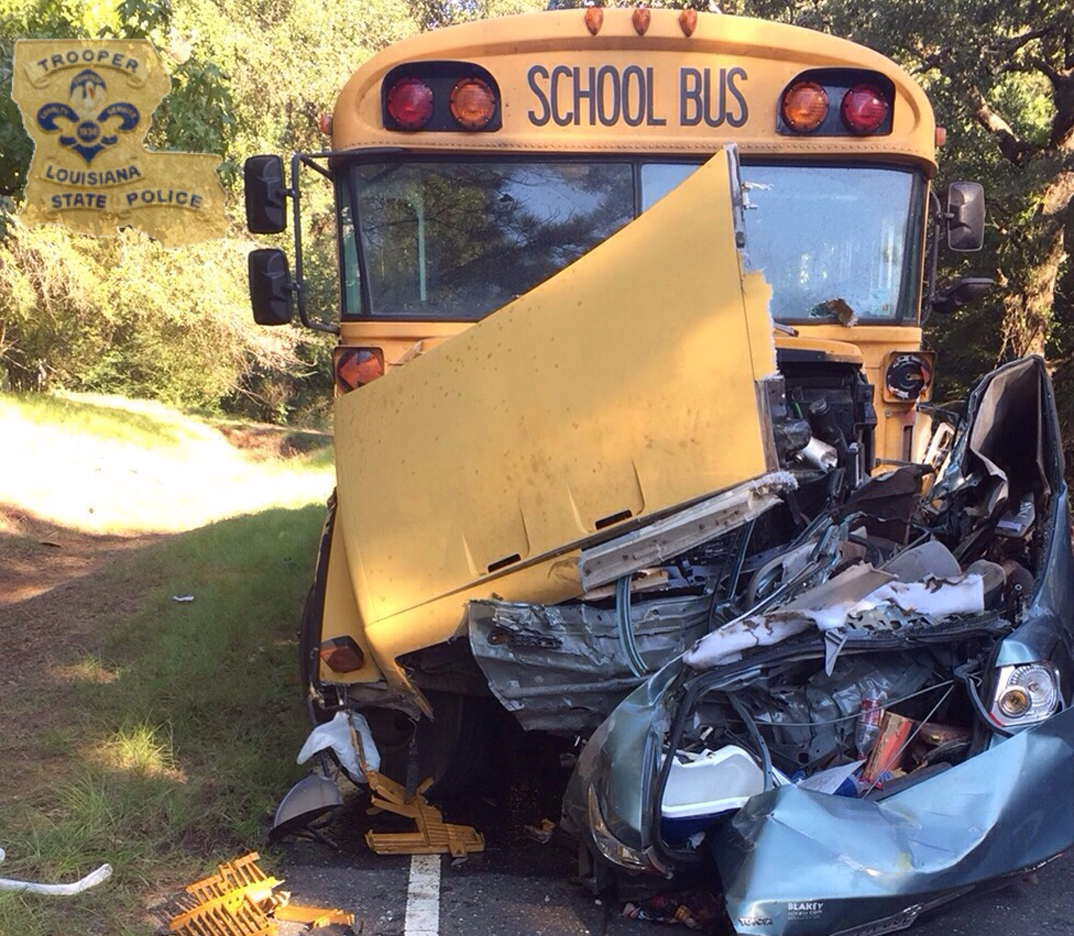 SHONGALOO — Two people are dead following a head on collision with a Webster Parish school bus Wednesday.
Webster Parish Sheriff Gary Sexton says all the children on the school bus are safe, and while the two occupants of the car were killed on impact, there were no injuries to the children.
"We were really fortunate (about the student's safety)," he said. "There were no stitches or anything with those kids. It was a violent impact and that old school bus held up well."
He says the crash occurred around 3:30 p.m. just after the bus left Shongaloo transporting 47 children in grades Pre-K through second grade to Sarepta. The bus was roughly a mile from the school headed westbound on Highway 2.
Louisiana State Police say the preliminary investigation revealed a 2006 Toyota Corolla, driven by Freddy Bryant, 35, of Shongaloo, was traveling eastbound on Highway 2 at a high rate of speed when Bryant lost control of the vehicle, crossed the center line and collided head-on with the school bus, driven by Michael Timmons, 67, of Sarepta.
Bryant and his passenger, Gary Matlock, 29, of Plain Dealing, were killed on impact and declared deceased at the scene by the Webster Parish Coroner.
Paramedics arrived on scene and checked out the students and assessed injuries. The bus driver was not injured.
Sexton says the kids remained on the bus for approximately 15 to 20 minutes until he could get enough personnel on scene to take care of them and get them into the shade.
"I kept the kids on the bus until we could safely move them, and we exited them out the back door," he said, adding that while the children were on the bus, all windows and access points were opened to allow air to flow.
State Police say impairment is not a suspected factor in the crash, but toxicology samples were taken and submitted for analysis. At this time, the crash remains under investigation.