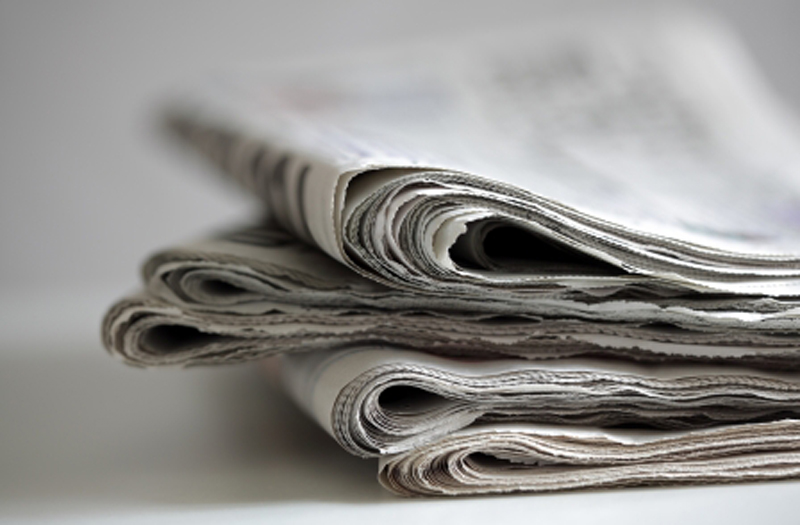 This week's Echo of Our Past will be a little different in that it will not be a discussion of a single topic. We will look at two interesting stories I have found on the Internet and in other places that in some way involve Minden.
The first is a crime story from the Reconstruction era here in Minden. In its edition of June 14, 1876, the Atlanta Constitution reprinted a story published earlier in the Memphis Avalanche. The following is the account of the apprehension of a con man who met his match in a local man: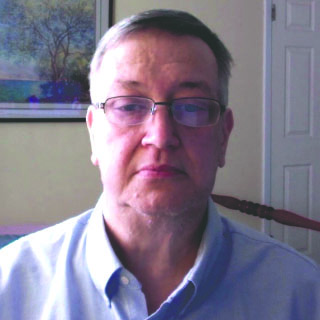 "For a hard visaged and tough-looking individual, one G. H. Parton, with half a dozen aliases, is the most talented person in the art of capturing wives and spending other people's money that has passed this way for a long time. The man went through yesterday on his way from Shelbyville, Tennessee, where he was captured last Saturday night. He was in irons and under charge of Captain William Searles, of Minden, Webster Parish, Louisiana. This gentleman has been victimized to the extent of about $1000, (the equivalent of $24,000 today) and his only prospect to get even is to bring the slippery Parton to justice. From all that can be gathered of Parton, or whatever else his name may be, he possesses a glib tongue and is a cunning scoundrel in the truest sense of the term. His career cannot be traced beyond a period of three years past; yet in that time he is known to have married at least an average of a wife a year, and cheated various people out of several thousand dollars. These exploits are known, but how many more vain tricks have been his is not known. The first our informant heard of Parton he figured at New Madrid, Missouri, as a sewing machine agent, in 1873. He is a man apparently thirty-five years of age. While operating at New Madrid he was known as G. W. Wilson. He sold sewing machines, married a wife, and made numerous debts at Madrid. Leaving the debts and the wife, he shook the Madrid dust from his heels, and repaired to Helena, Arkansas. Here he married another wife and made more debts, again figuring as a sewing machine agent. Leaving a number of sufferers and his wife in the lurch, he next repaired to Little Rock, Arkansas. This was in 1874. Here he presented a powerful letter of endorsement from Judge Bennett, of the Arkansas Supreme Court, to Mr. Aldridge, the Howe sewing machine agent at that place. With such backing, Wilson, with all his wives, aliases and debts — the latter all ignored, of course — found no trouble in being placed on a footing for further active operations in the line of credit, of wife getting and making debts. The record does not state whether or not he married a wife at the Rock, but one fine morning he turned up missing, and Mr. Aldridge was minus a pair of horses, a fine spring wagon, and two new sewing machines.
"Wilson was next heard of as a sewing machine operator at Minden, Louisiana, where he appeared about six months since. Soon after his arrival there he won the affections of a charming little well-to-do widow, of not over twenty years. As a natural result, he married that widow, and in due time he had euchred numerous citizens out of something like $2,000, among others, Captain Searles was victimized to the amount of $1,000, as before stated.
"How Wilson, alias Parton (the last is the name he used at Minden), could tear himself away from a pretty little widow, with surplus cash on hand, is a mystery. Perhaps the history of former misdeeds was about to leak out. At all events, Parton alias Wilson, made tracks, leaving behind numerous sufferers and a wife as related. After his disappearance, Captain Searles, who is a pleasant gentleman of culture and refinement, ruminated over the swindler's doings, decided to checkmate the fellow if possible. He learned of Parton's whereabouts, repaired at once to Nashville, provided with a requisition from the governors of Louisiana and Tennessee, and followed on to Shelbyville, where he learned that Parton had again established himself in the sewing-machine business, and was again about to marry a wife. The trap was sprung upon him late Saturday night last, as before stated, and Parton's engagement to attend church the next day with the lady of his heart was knocked away. The captured culprit was placed in irons, and as he came through the city yesterday he appeared to be in a gruff humor, at least, as he rested in the station house for a few hours, while Captain Searles circulated about town, to hear of how his man had carried on during the period above described. When the couple departed on the train for Arkansas yesterday afternoon, Searles was heard to remark that, if possible, he was anxious to keep Parton from marrying another wife for a period; also, that he hoped to secure for the fellow a sentence of twenty years in the penitentiary for bigamy and swindling. Parton is supposed to be in "cahoot" with a regularly organized band of horse-thieves, whose operations extend over Northern Arkansas, southern Mississippi and a portion of Tennessee."
The final section of today's column is an excerpt from the diary of Lucy Fletcher Kellogg. A few years ago I wrote a column about the Kellogg family, a fascinating tale of a New England family who settled in our area during the 1830s. One of Lucy and Titus Kellogg's daughters, Mary, was one of the first five women in the United States to enroll in a four-year degree program at a college. She later married Dr. James Fairchild at her home in the Lake Bistineau area. Fairchild was for many years President of Oberlin College. The following is Lucy Kellogg's story of her family's arrival and stay in Minden. The story was written in 1879, when Mrs. Kellogg was 86 years old.
"At last we arrived in Minden, found Joel Rathbun in charge of the store of goods my husband had left in his hands, a duty that he had faithfully discharged. We took board for a time with Mr. Cleveland, where our sick met the care and kindly treatment so necessary to us all, especially our sick ones.
"Our next change was to go on a plantation, which I gladly complied with.
"My husband had traded for a good improvement two or three miles from Minden, and thither we went with good courage. We had three men, Richard, Ackrell and Joe, and three women, Peggy, Jane and Mary. Peggy's children were Chloe, Maria, Cinderella, Henry and Joe; Jane's children were Cornelia and Hatty. We remained at this first plantation but about two years, when we sold that place and removed to another place purchased down on Lake Bistineau, some fifteen miles away, and in a better planting country, and only a short distance from my dear sister Lovisa, who had, with her husband, Joshua Alden, and their children, settled in this region many years before, and whose presence there had been the cause of my husband's first visiting this remote part of the country, and influenced us strongly in favor of settlement in Louisiana, and reconciled us in a measure to the necessary deprivations which were inseparable from a residence there.
"This last removal took place in the year, I think of 1843 or 1844.
"Our white family at this time consisted of my husband and myself, and Lucy, then eleven or twelve years old. My oldest daughter, Mary, as before stated, had been married to Prof. Fairchild, in 1841, and returned to Oberlin, taking with her my youngest son, George, for the privilege of education at Oberlin. Marcia had shortly after married, and was settled in the north. Augustus, about this time, after being engaged for some time as a steamboat clerk, was established as a clerk in a commercial house in New Orleans. Edwin, having been elected county clerk at the age of twenty-one years, went to the county seat, Bellevue, of the new parish lately formed from Claiborne, called Bossier.
"Our new plantation was situated in the southern part of this parish, near to Lake Bistineau. Sister Alden, with her interesting and good children, was situated on their little prairie farm, only two miles from us. Her being there was an unspeakable comfort and consolation to me. We met very frequently and could and did greatly encourage each other. We had about two hundred acres of land under fence and improvement, all cultivated, say one hundred acres in corn, and one hundred acres in cotton. The soil was so rich and mellow that it was wonderful to see how thriftily and easily everything would grow. We had a garden paled in, where vegetables grew in abundance.
"Our fruits were chiefly peaches and figs, and some wild varieties, but we had no apples. About this time, my husband built a gin house, for the ginning of cotton. While raising it, it fell, but very fortunately no one was injured. The builder, however, put it up again directly, and more securely.
"One year our crop of cotton was totally destroyed by the cotton worm. Apparently the worms went through the fields inside of three days, eating up every green leaf or tender twig or boll. The fields looked as though ravaged by fire, leaving a reddish black desolation.
"We had plenty of cows, horses and hogs, and did not suffer for the necessaries of life, but had to forego many of the conveniences, and most of the luxuries. I tried to be contented through all my tribulations while my husband lived. About this time my dear mother died at sister Fanny's, in Illinois, where they had been established since the year 1835.
"My husband had commenced the work of the year vigorously, had got in a large and good crop, which was near maturity, when in the month of August, there came a fatal disease, the congestive chill, which carried him off very suddenly and unexpected. I had, myself, during the same summer, suffered much from fever, and my husband nursed me. Now, he was taken and I was left.
"And, now my husband being gone, and Augustus, my oldest son, being in New Orleans, I had never been very well contented in Louisiana, it did not take long to make up our minds to sell out our plantation and other effects. Considering our neighbors, the Bryans, were able and willing to buy all our property, so we sold out to them, and left Bossier for New Orleans, and thought we would make a home in New Orleans, and board Augustus. We rented and furnished a house very pleasantly, and lived there about two months. However, it was the year the cholera was so bad in New Orleans, and upon a nearer view of this repulsive and dangerous disease, we got frightened, and no doubt with good reason, we packed up our goods, such as we thought best to take, got on a steamer, and never stopped until we reached our final refuge among friends and relatives, in the goodly and Christian town of Oberlin, Ohio, where we arrived on the tenth of April, 1849, just about ten years after our departure for the south, from Cincinnati."
These two glimpses into life in Minden many decades ago are again part of the Echoes of Our Past.
Minden Historian John Agan's column appears Tuesdays in the Minden Press-Herald.Special to the Press-Herald.