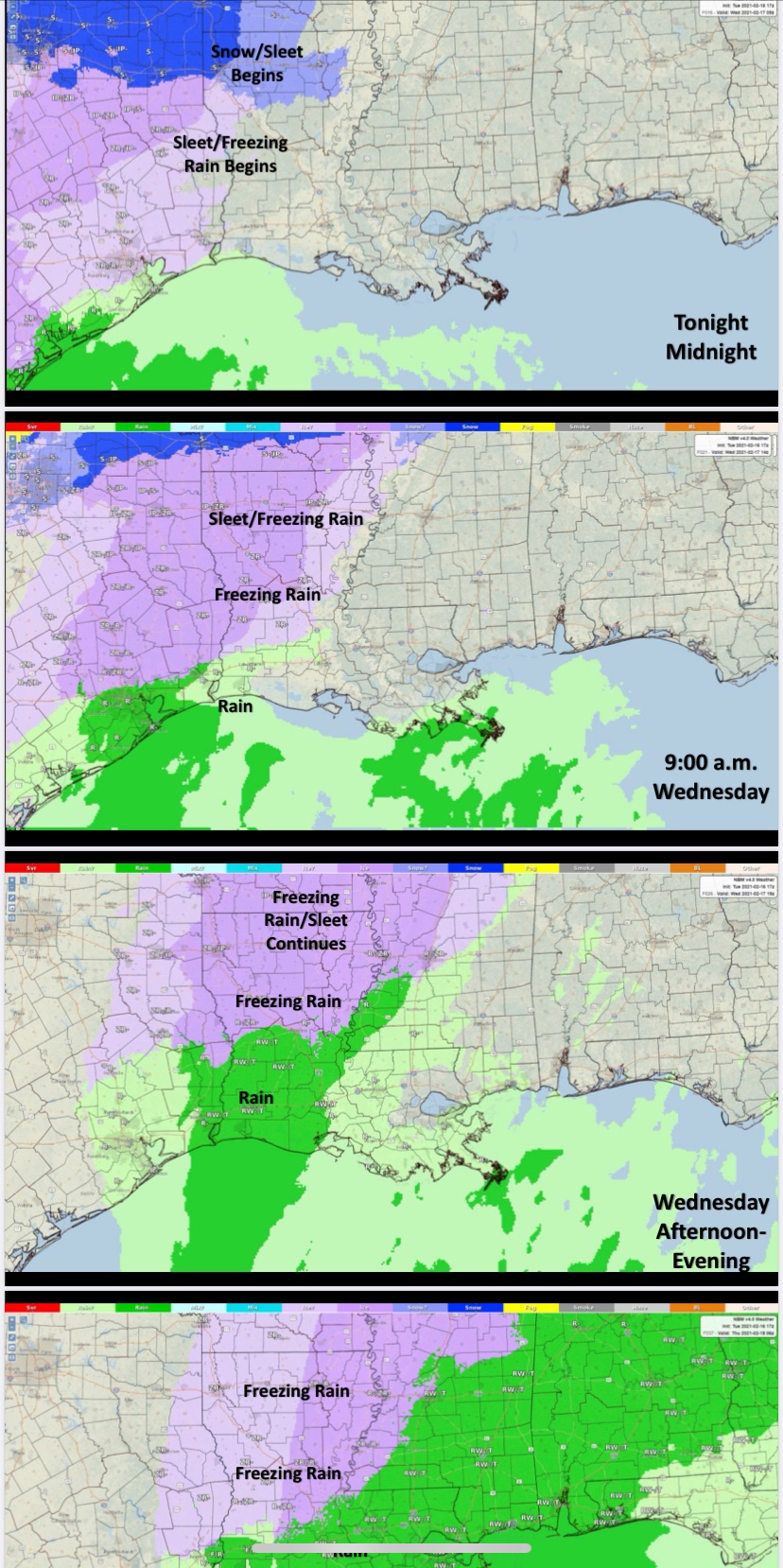 Given the severe weather, it is Webster Parish Sheriff Jason Parker's recommendation that all citizens avoid roadways for the time being except in the case of an absolute emergency.
If a loved one needs to be checked up on, Sheriff Parker stated to reach out to their Office and they would be more than willing to do a wellness check to ensure their safety.
While the roads are dangerous now, it is projected to get worse over the coming days. Snow and sleet from Monday is already being packed down into ice on roadways, and that is about to get another layer of precipitation tonight along with continued below freezing temperatures.
While in the Shreveport area SWEPCO has had to begin planned outages to conserve power, so far no such outages are planned for Minden. "We have no planned outages from Swepco," said Gardner. "While we have no planned outages, though I do encourage everyone to conserve power so this doesn't happen."
However, the severe weather to come could bring further complications. It is highly recommended that all citizens stay indoors and have a plan in case of emergency.
Other tips to weather the storm:
For pets and animals, bring them inside wherever possible and make sure drinking water stays unfrozen.
For your home, protect your pipes and safely operate heating devices.
Check on friends, neighbors or family members that may struggle with these weather conditions.
If you absolutely must travel, visit www.511.la.org for updates on road conditions.