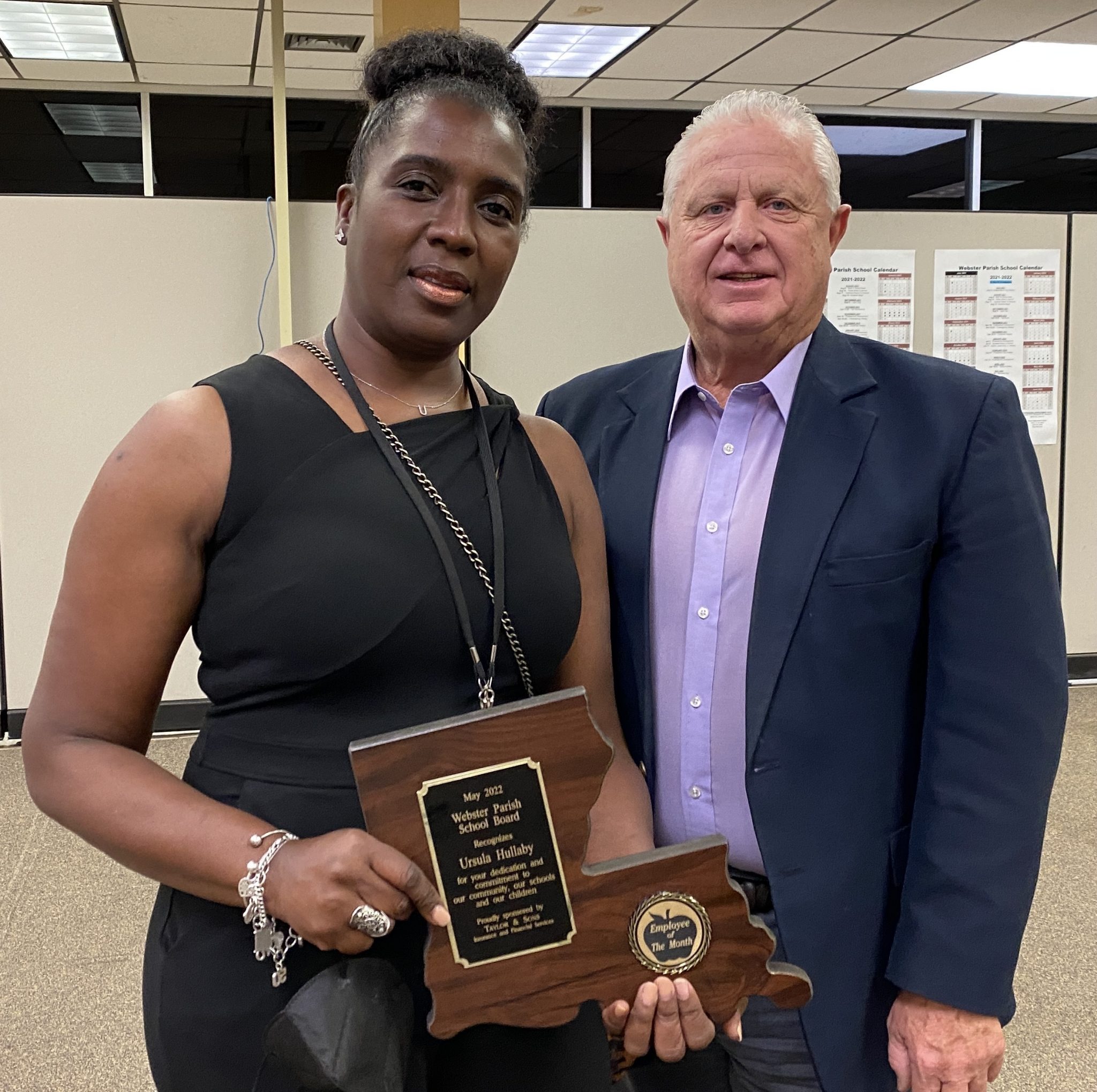 Ursula Hullaby was named Employee of the Month during this month's school board meeting.
Ms. Hullaby serves Webster Parish as the Safe and Drug-free Schools and Communities Coordinator. The award was presented by Rodney Taylor of Taylor and Sons.
The recommendation letter submitted to the committee spoke highly of Ms. Hullaby: "The person recommended is a passionate, compassionate servant-leader who goes far and beyond her job description. She can be found often taking families to appointments, helping get supplies — and even food when needed — often using her own funds, never seeking accolades or recognition. When we were out of school (and no vaccinations), you could find her working with school food service and going to areas where families had no transportation, making sure that meals were available for all students. This person has the creative genius to make everything she plans a tremendous success — never saying 'no' and willing to help wherever asked to help. Her mantras would be 'to whom much is given, much is required,' and 'it is your service that makes you great.'"
Ms. Hullaby lives and serves by these words. Her service to the students of Webster Parish has made not only her great, but our whole community as well. Congratulations on a well-deserved award, Ursula Hullaby.