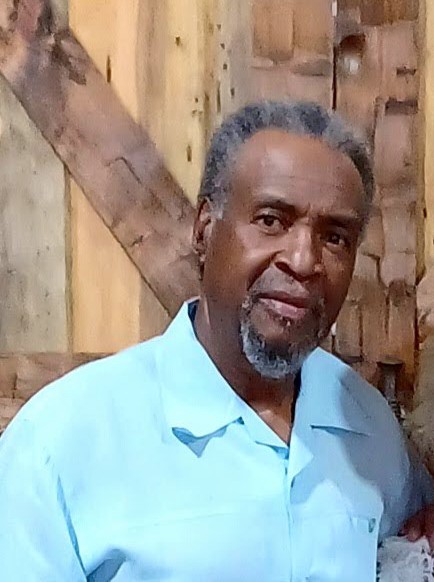 Mr. Vernon Ward, 75, of Minden, Louisiana entered the arms of his heavenly Father on January 12, 2023, from an illness.
The funeral services will be held at 11:00 a.m., Monday, January 23, 2023, at The Christian Church at Minden with Pastors Paul and Ginger Gray officiating. Visitation will be held at Hill Crest Memorial Funeral Home from 5:00 – 7:00 p.m. on Sunday evening, January 22, 2023. Interment will be at Hill Crest Memorial Veterans Section in Haughton, Louisiana following celebration of life service. Funeral arrangements are being handled by Hill Crest Memorial Funeral Home Directors.
Mr. Vernon was born in Minden, Louisiana on March 15, 1947, to Johnnie B. Ward and Betty Rose Brooks. He attended Webster High School Class of '65 and continued his education at State College of Beauty, Licensed Cosmetologist, Certified Diesel Mechanic- Detroit Diesel Institute, Graphic Artist Oakland Community College, Automotive Paint and Body Technician Vo tech Pontiac, Michigan, Certified Private Investigator and Skip Tracer National Association of Investigative Specialist. Isshinryu Karate- One Mind One Heart 4th degree Black belt, and United States Marine Corp. Vietnam Veteran.
Mr. Vernon was an ordained Elder through The True Church House of Prayer to All Nations, Pontiac, Michigan and Evangel Association of Churches, Utica, Michigan. He served locally as Deacon and Greeters ministry at The Christian Church at Minden.
Mr. Vernon was married to Deborrah Geans Ward. They were married for 51 years.
Mr. Vernon worked as Union Laborer for Laborers Local 696 and retired in August 2009. He loved and enjoyed his cats, gardening, planting and yard maintenance, fishing, boating, Oil painting, and tinkering with vintage vehicles. He loved music and bicycling around the city. He was also active in the churches, national Rifle Association and American Legion. He would give you the shoes off his feet and go home barefoot if you needed or wanted them.
Mr. Vernon leaves to cherish his memory wife Deborrah; son, Vernon S. Ward; daughter, Vonda Ward; sisters, Maggie (Raymond) Broussard, Vera Lyons, and Mary Diane (George) Harris; grandchildren, Tanquanika Jiles, Shaquanika Seamster, Reginald Seamster, and Deriece Moore; four great –grandchildren, his church families, a host of nieces, nephews, cousins, and brother by choice. He is also survived by his aunts, Ruby Jones and Lottie Easley, along with many friends and associates.
Mr. Vernon was preceded in death by his parents, Johnnie Ward and Betty Rose Brooks; his daughter, Aisha Eileen Ward; grandson, Jireh Ward; and loving cats, Sarabi and Baby Faith.
The Family of Vernon Ward wish to thank the Pastors and Associate Pastors of Christian Church at Minden, Overton Brooks Veteran Administration Medical Center, Shreveport, and the St. Joseph Hospice care team.
You may offer condolences to the family by visiting www.hillcrestmemorialfh.com.