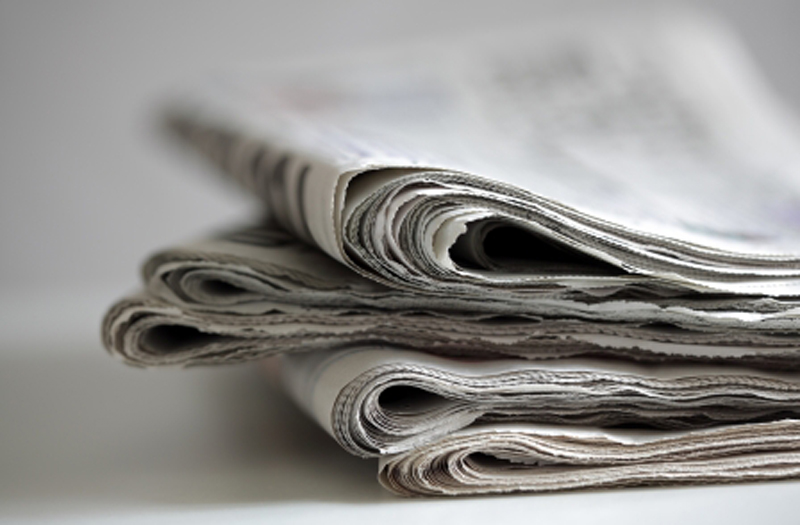 17 political candidates, vying for positions from Policy Jury to Governor, spoke to voters at the "Meet the Candidates" Political Forum at Victory Praise Worship Center. The event was hosted by Webster United Minority Voters League, and local chapters of Delta Sigma Theta Sorority, Inc., Alpha Kappa Alpha Sorority, Inc., and Omega Psi Phi Fraternity, Inc.
All candidates were invited to the forum, however in several categories there were only one or two candidates who attended.
Police Jury candidates in attendance included current police jurors Vera Davison for District 10 and District 9 candidates Jerri Lee and Beverly Kennon who is opposing Lee for District 9. The three opened up the night by talking to voters about their top priorities.
"My first priority is Wood Street. On Wood Street, the people's houses flood. I go down there every time and work with those people. It really needs to be where people do not have their house flooded," Davison said.
"I don't know all of the governmental rules that go along with Police Jury but I'm willing to learn and put forth an effort. I'm not saying the job hasn't been done," Kennon said, "But I think I can do it better."
Lee said to voters, "I'm putting my money where my mouth is. I've used my recreational funds to assist the people of the district. Much of my money goes to the Council on Aging. We did a $1000 phone system there, we donated $1350 to our Meals on Wheels, then I've used my time and resources for Head Start."
Gwen Collins-Greenup was the sole Secretary of State candidate, one of her goals was to address Gerrymandering. "One of the things I've noticed with districts with correctional institutions, they count prisoners under the legislative districts. When they count prisoners that don't vote, that is diluting the voting power of the people in that district. I want to ensure that voting lines are drawn with registered voters in line and through the upcoming census so people can be counted appropriately when we draw these boundary lines," Collins-Greenup said.
State Representative District 10 candidates Wayne McMahan and Creighton Wilson stated their platforms. Answering the question "If elected to office, what input would you have to keep businesses like Fibrebond in the community or to draw other businesses to our community?"
Wilson responded first, "I've had little small businesses myself, I had a little lawn business and I own a farm. I think one of the keys is to see businesses take money to expand their businesses. I've also heard of things called co-ops. In Arkansas there's a peanut co-op, it's the largest thing in this Arkansas community. I want to explore a co-op for timber," Wilson said, "The other thing is our infrastructure, I want to know why we can't raise the speed limit on highway 371."
"As State Representative for this last year, I've had the privilege of working with Fibrebond over this last year. We got a solution on the table to them and we're waiting for a response for them. I feel comfortable that we answered all of the questions Mr. Walker had and came up with solutions" said Dr. Wayne McMahan, "Some of these loads are 2000 pounds, before their loads were much smaller. They're too big to go down any interstate or railway system. We're at the limit of what we can do size wise but we do have an answer but it's not a permanent fix but it can be a permanent fix if we repair our bridges. We've got to start planning infrastructure improvements."
Commissioner of Agriculture and Forestry Candidate, Peter Williams attended and spoke on his platform.
"You've heard my name before. I've ran for Congress before, I was just in the last race for Senate. A lot of times I hear people say, what are you doing running all of these races? But I was on a personal mission in 2019. I set out to make a change in the office of Agriculture and Forestry because I saw void that didn't include Webster Parish and didn't include people of color and women. I saw there was a good ol' boy system that ran seafood, oil and gas, and timber, and medical marijuana and the future of hemp," Williams said, "There is no reason there shouldn't be an extension service in Webster Parish. The biggest problem I see is the complacency in this office."
Webster Parish Clerk of Court candidates Holli Vining and Tina Hawkins Douglas spoke on their qualifications. Hawkins Douglas pointed out her military experience as a records specialist and her current experience in law enforcement. Vining highlighted that she has worked in the Clerk's office for 29 years.
"My vision for the office would be to offer more education centered on first time voters. First time voters are sometimes not knowledgeable on the voting process and are intimidated by the process," Hawkins Douglas said.
"I've partnered to provide birth and death records, and marriage records back to 1870. My interest is in preserving and protecting those public records," Vining said.
Webster Parish Tax Assessor candidates Denise Edwards and Hugh Wood spoke on their goals for the office.
"I've done every job in the Webster Tax Assessor's office. I know what to do, I know the priorities, I know the job. The most important thing we have to do is to have your tax roll and have it approved so you can have the services you can rely on," Edwards said.
"Modern technology is very important in the Webster Parish Assessor's office. In my line of work I'm on the Assessor's website everyday. They do have technology there but there's always room for growth," Woods said, "I also think we should have all of this technology available for the Webster Parish citizens. Right now there is a fee that is charged. If you try to go online you have to have a membership. I think that fee should go away."
Vining responded, "Our Assessor's office is very up to date on technology. We have upgraded our website with property search now. We do have the GIS mapping service that we have upgraded greatly. I do intend to make this free to the public if I'm elected. Right now it is a subscription service. It was very expensive to put into place and we are a very conservative office to defray some of those costs it has been a subscription service but I do plan to make that free to the public."
Charles Smith, who is running for the position of District Judge in the 26th Judicial District was the sole candidate who attended for the position.
"I'm seeking the position because I have the necessary experience of 35 years to put to use for District Judge. It's what's needed in my life and what's needed for our courts," Smith said, "If elected as District Judge, I don't really have any priorities. My only function will be to listen to the cases put before me and to treat them all fairly. I'm not going to prioritize individual lives, everyone who comes before the court is important. They all need to be treated equally, so I'm not going to prioritize."
State Senator candidates Ryan Gatti and Mattie Preston talked to voters about their qualifications and goals.
Preston focused on goals for lowering auto insurance and legislating for equal pay between men and women. "We are second only to Michigan in insurance rates. If 48 states can have lower premiums, we can too."
Gatti highlighted a bill he introduced that was passed which allowed foster children to age out at 21 years of age or at high school graduation instead of at 18 years old. He also said he plans to reintroduce protection for teachers to be able to pray in schools.
"That bill was killed by Christian lawyers and atheist groups. They said, Ryan if your bill passes, we won't make any money off the lawsuits so they killed the bill. They didn't want teachers to be able to bow their heads while kids were praying. We're going to reintroduce this bill and be ready for the fight this time," Gatti said.
Jason Parker was the only candidate to came to speak for the position of Webster Parish Sheriff.
"I think the number one problem we have is our drug problem in the parish. We have some folks out here making some bad decisions and making mistakes. If they need some help, we need to get them on the pathway to recovery," Parker said, "As a school resource officer, it was a blessing to walk into that school each and everyday to bring a positive impact to those kids. Those kids have a D.A.R.E. program that's been around forever. In the fifth grade they complete an 8 week program and they move on. I would like to implement some kind of continuing education for our kids. They also need to know the consequences of the laws and how to better interact with law enforcement," Parker said.
Gubernatorial candidate Oscar "Omar" Dantzler and candidate for Lieutenant Governor, Willie Jones also spoke to the voters in attendance.