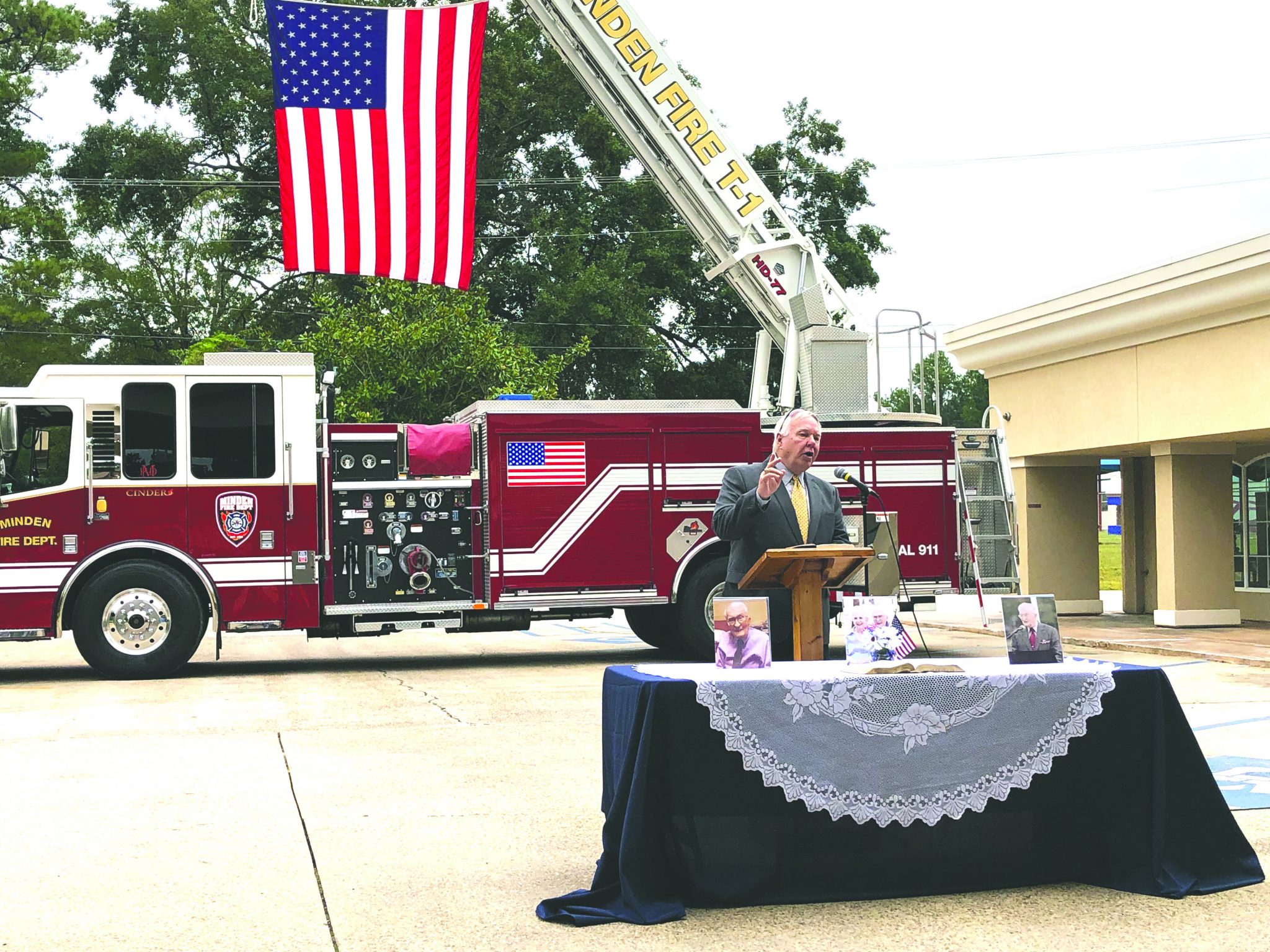 Monday morning, at Town & Country Health & Rehabilitation, many gathered in front of the building to celebrate the life of Brother Bill Ichter who passed away in August
The Minden Fire Department brought a fire truck and let an America Flag fly from its ladder for the occasion. The ceremony began with Minden High School's JROTC Color Guard Presenting the Colors and the playing of the Star-Spangled Banner.
Afterwards, the Pastor of Minden's First Baptist Church, Brother Leland Crawford spoke to those in attendance, sharing the highlights of Brother Ichter's life and talking about why he was such a cherished and beloved member of Minden's community.
Brother Ichter's daughter Alana Greenwich and her husband Ron Greenwich came to the front to share their memories of his time on earth along, how much he meant to them, and how he spent his final moments surrounded by those who loved him.