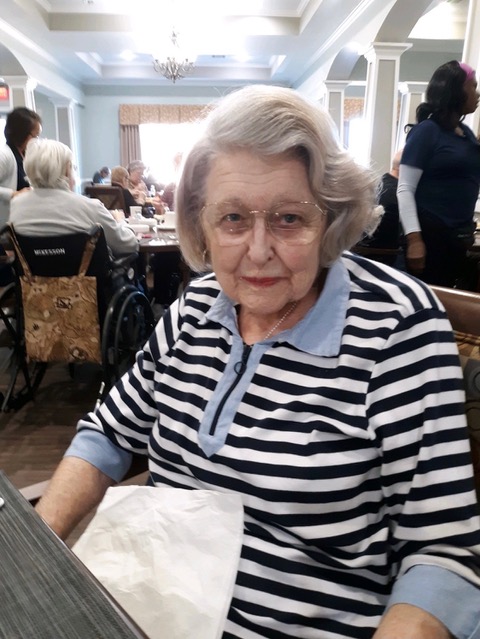 Virginia Hyatt Bartlett, age 86, passed away on December 10, 2020 due to complications of COVID-19. She was born Virginia Hyatt in Simsboro, LA on January 26, 1934, the daughter of Ollie Gray Hyatt and M.J. 'Pat' Hyatt. She graduated from Simsboro High School, received her Bachelor's Degree from Louisiana Tech University in Ruston, LA, and then her Master's in Education from Louisiana State University in Baton Rouge, LA. 

Virginia met Harold Bartlett in the early 1950's in Arcadia, LA. He asked if he "could buy her a coke" which led to a loving marriage that lasted 57 years until Harold preceded her in death on November 10, 2010. They were blessed with one daughter, Schumpert Renee' Bartlett, and one granddaughter, Tatum Renee' Gillespie, both of whom they cherished.

For over 30 years Virginia worked as a teacher and a guidance counselor at various schools in Webster Parish and at her alma mater, Louisiana Tech. Later in life, many of her students reached out to tell her what a difference she and Harold had made in their lives. Harold was also a teacher and principal, and together they committed their lives to helping others. She was very proud of her accomplishments as well as her involvement with the First United Methodist Church of Minden.

She was a master gardener, a seamstress, an artist, a member of the 'Red Hats', and an amazing cook. She LOVED Christmas and was obsessed with collecting Santa Clauses of all types. In fact, more than once she kept her Christmas tree up all year just to enjoy the festivities of the season. She was quite a collector, described by one friend as the owner of "a million and one whatnots." She was never one to pass up a garage sale or a flea market, and never left without a treasure in hand. She always wore a smile and will be remembered for her positive outlook and pleasant demeanor.

She is preceded in death by her husband, parents, and brother Jimmie. She is remembered by her daughter and granddaughter, and numerous cousins, nieces, and nephews.

Those who would like to pay respects can attend her graveside service at 2 pm on Wednesday, December 16, 2020, at Simsboro City Cemetery. In lieu of flowers or gifts, please make a donation in her name to St. Jude's Children's Hospital, which was a charity close to her heart.