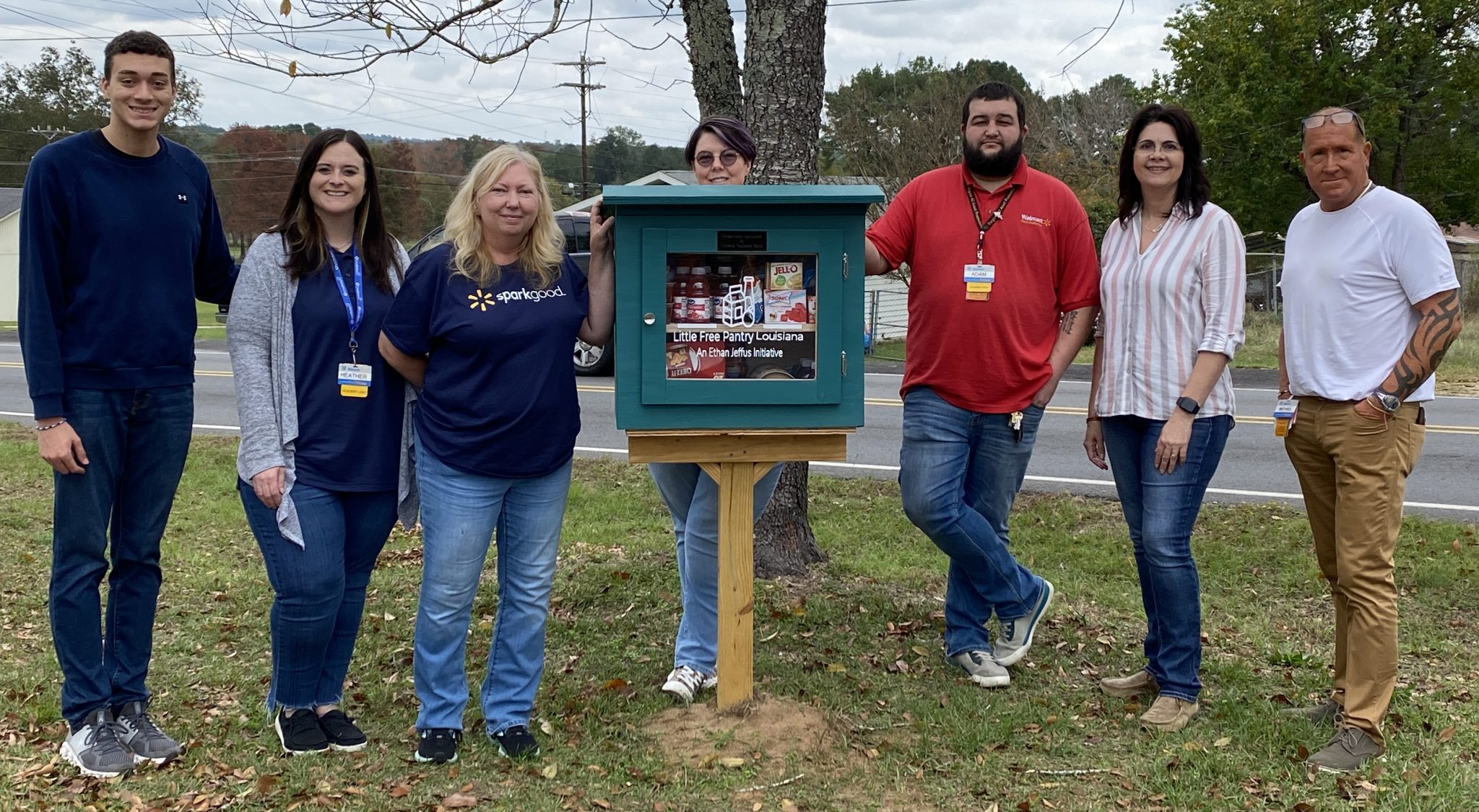 In a collaborative effort to address the pressing issue of food insecurity in Minden, a group of Walmart managers and employees gathered on November 17 to replenish some Little Free Pantries (LFPs) in the area. Little Free Pantry Louisiana (LFP), spearheaded by Ethan Jeffus, places simple boxes in accessible locations, offering 24/7 access to food and essential items for those in need.
Approximately 12 LFPs are currently distributed across the state, with several strategically placed in the Minden vicinity, including locations such as the Webster Parish Council on Aging, the Farm of Cultural Crossroads, Mercy's Closet, and the Sibley Town Hall. The primary aim of these pantries is to provide immediate food access for individuals facing urgent needs. Louisiana, ranking among the top five states with the highest rates of food insecurity and poverty, underscores the critical need for such initiatives.
Jeffus, the driving force behind LFP, emphasized the motivation behind the project, stating, "The main reason I started this was because sometimes the food pantry is closed or you can't get to the food pantry. If you're in immediate need, you can come here. And it's stand alone. Sometimes it's hard to ask for help, but here you can get food with nobody watching you."
Crucially, LFPs rely on community members for stocking and maintenance, highlighting the pivotal role of community engagement in the project's success. Each LFP designates a point of contact responsible for ensuring the ongoing operation of the pantry.
For those interested in supporting the initiative, sponsorship opportunities are available at a cost of $300, covering the construction expenses of an LFP. Sponsored pantries include a plaque acknowledging the benefactor. Furthermore, individuals and companies willing to provide suitable locations for pantries are encouraged to contribute. Detailed information on sponsorships, potential locations, existing LFP sites, and needed items can be found on the website: littlefreepantryla.com.