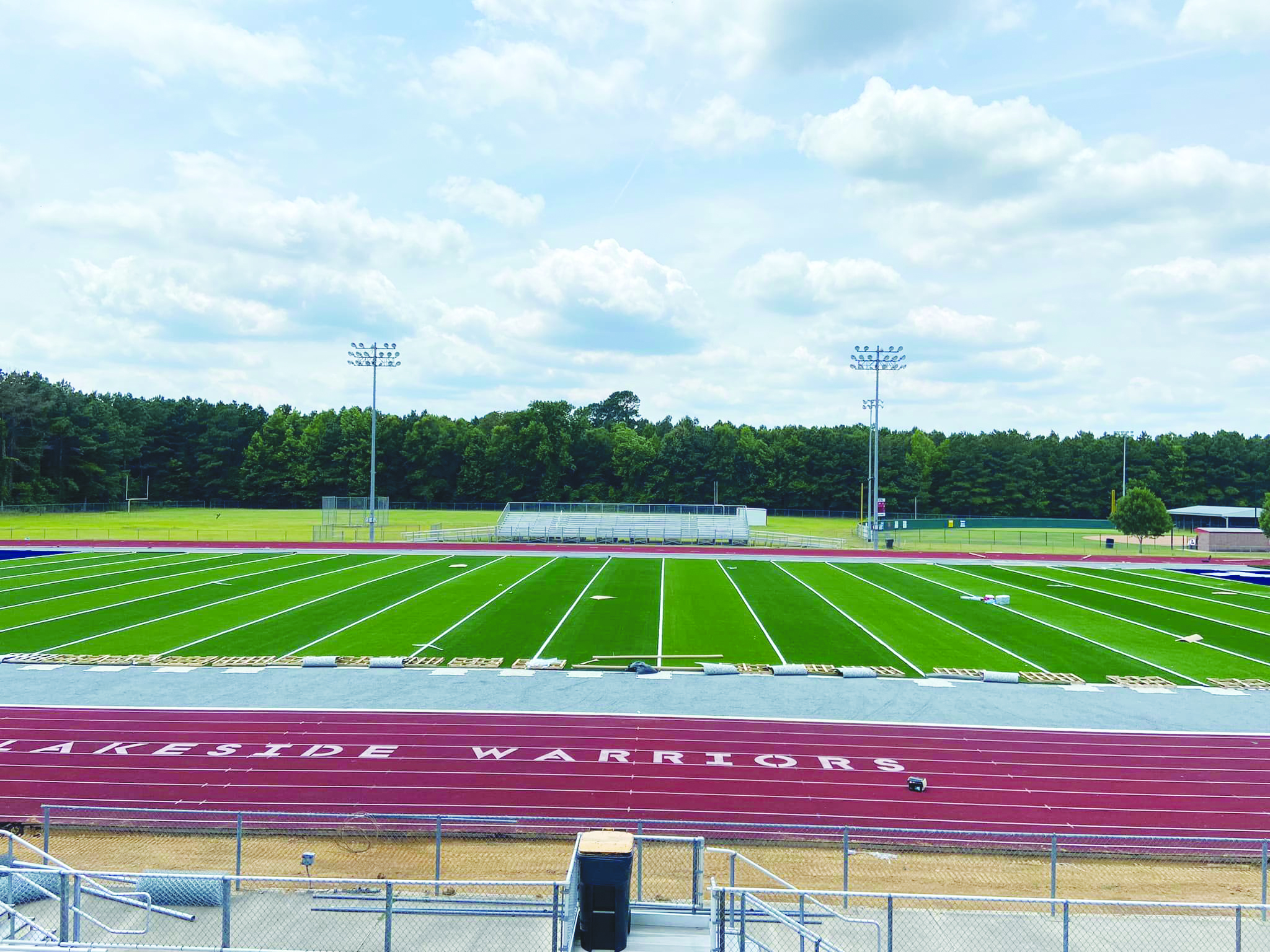 The Lakeside High School football team has started official preseason workouts and is looking forward to the upcoming season.
But the Warriors have something else to look forward to. This season they'll be playing home games at newly-installed artificial field turf at Warriors Stadium.
"The new turf is great," said Warriors head coach Mike Santelices. "It's great for us coaches because we don't have to worry about cutting the grass and doing other field maintenance that can take up a lot more time than many people realize.
"Having the new turf will mean more time that coaches will be able to devote to our players, so that's a good thing for everybody."
It also brings a mental uplift to the Warriors.
"Just standing out there and looking at brings such a big source of pride," Santelices said. "This will be a big source of pride to the community, the football team, the entire school and the whole community itself. Anytime you upgrade your facilities it has that kind of effect on everyone."
Santelices said the team has been low-key about the new turf and has kept their focus on their practices.
"The love the way it works but I haven't heard a lot of talk from them about playing on it or that kind of thing," Santelices said. "Right npw they're more focused and excited about starting practice and getting ready for the season."
Santelices said the team hasn't been able to get out on the turf yet.
"We haven't been on it," Santelices said. "We're still waiting for it to be officially inspected and approved.
"We're going to wait until it cools down some before we get out there on it. Some people don't realize how hot artificial turf can get, especially when the sun is beaming right down on it. We'll get out on it eventually, but we haven't yet."
Because blades of grass release water vapor during evaporation, that leads to cooling, grass fields rarely get above 100 degrees Farenheit. Turf fields, in comparison, regularly rise well above 100 degrees..
Studies conducted by Penn State University's Center for Sports Surface Research comparing surface temperatures of synthetic turfs composed of various fiber and infill colors/materials found that the maximum surface temperatures during hot, sunny conditions averaged from 140 to 170 degrees.
"Once it cools down there are some things we;ll do on it, like special teams work," Santelices said. "And we'll get on it some to practice on the hash marks. But we'll continue to do a lot of work on the practice field, too."