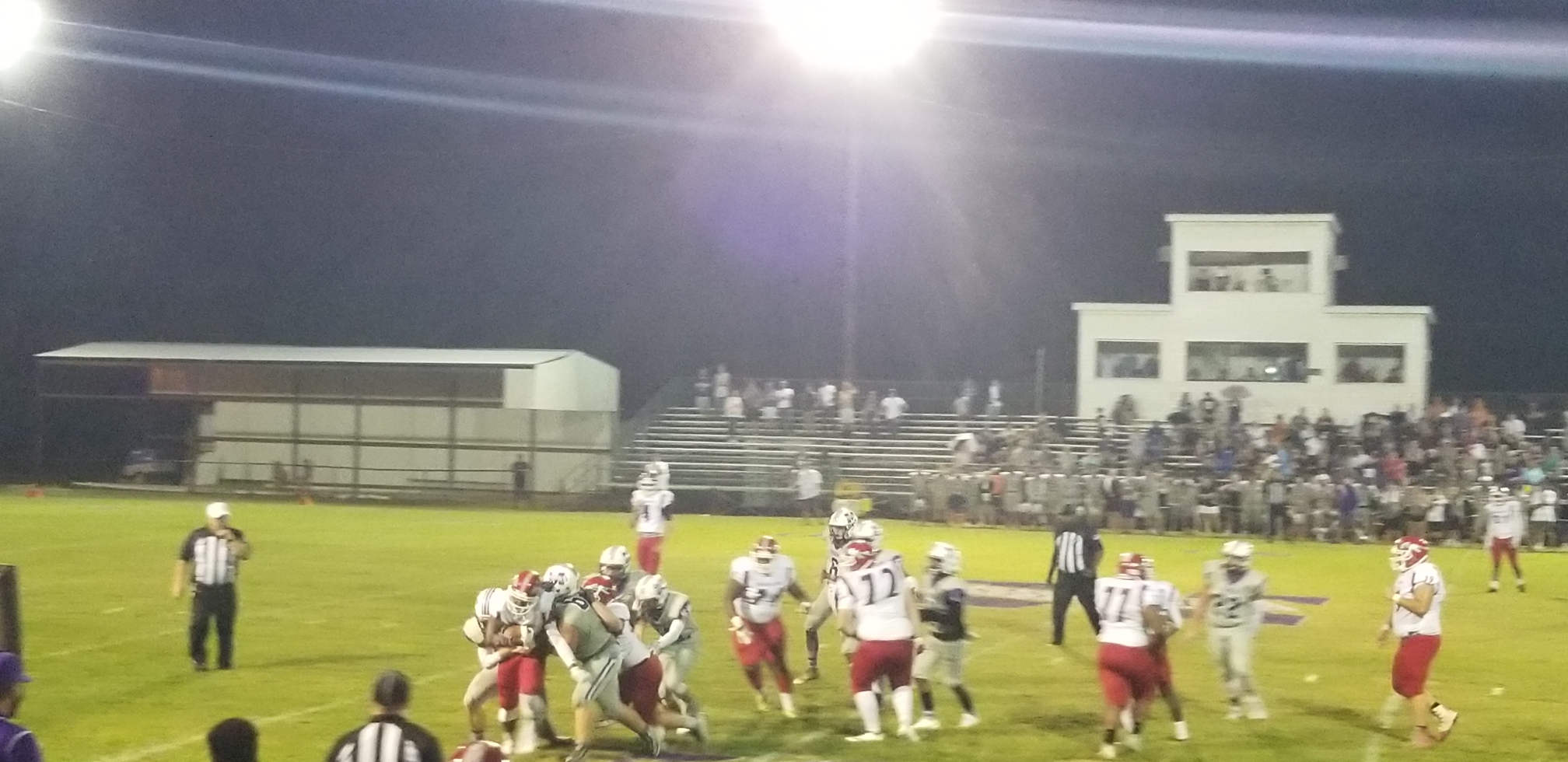 Lakeside is off to a perfect start after putting up sixty points against Montgomery in a 60-42 win on Friday night in Montgomery.
After a late start due to weather concerns, both teams matched each other offensively with each scoring on their opening offensive possessions.
Lakeside coach Jason McClendon said that despite the score, his defense did a good job after those opening possessions.
"We did well against the run," McClendon said. "I thought we really owned the line of scrimmage."
Big plays cost Lakeside on the scoreboard against Montgomery, something McClendon hopes to shore up as the season progresses.
"They scored maybe five touchdowns off of simple go-routes," McClendon said. "One of them, the pass hit our cornerback in the helmet before falling right into their receiver's hands.
"Another touchdown for them came when our cornerback slipped on the wet field and he was wide open. We held them to a low yard total, it was just a lot of big plays for them."
The Warriors (2-0)were able to match Montgomery offensively, putting up over 500 yards of total offense.
Jacquez Lott ran for 221 yards on 25 carries and scored four touchdowns for the Warriors.
"Lott is a work horse," McClendon said. "He's physical, slippery and has breakaway speed. He played great."
Lakeside scored on every drive of the game except for three.
"One of the possessions we didn't score on was when we were running out the clock at the end of the first half," McClendon said. "We fumbled another. The game was closer than the score showed. It was wet and raining, and we saw our offensive line was bigger than them. We're a spread offense but we can run the ball. Against Montgomery we had over nine yards-per-carry."
Quarterback Jordan Preuett was 8/17 for 139 yards and two touchdowns through the air, but did plenty of damage on the ground as well. He rushed for over 100 yards and scored another touchdown running the ball.
"Jordan played better than his stats show," McClendon said. "We had a ton of dropped passes because of the weather. He can run if he needs to. He's deceptively fast."
Travion Sanders caught five passes for 135 yards and one touchdown.
Sanders also rushed for 32 yards on three carries.
The Warriors will play host to Beekman (Bastrop) this Friday as they try to continue to stay perfect on the season.
"They are a newer program but they beat LaSalle on Friday and are very well-coached," McClendon said.
"It was 8-6 last year at halftime when we played them. Our players remember that team and we respect them. They will play hard."