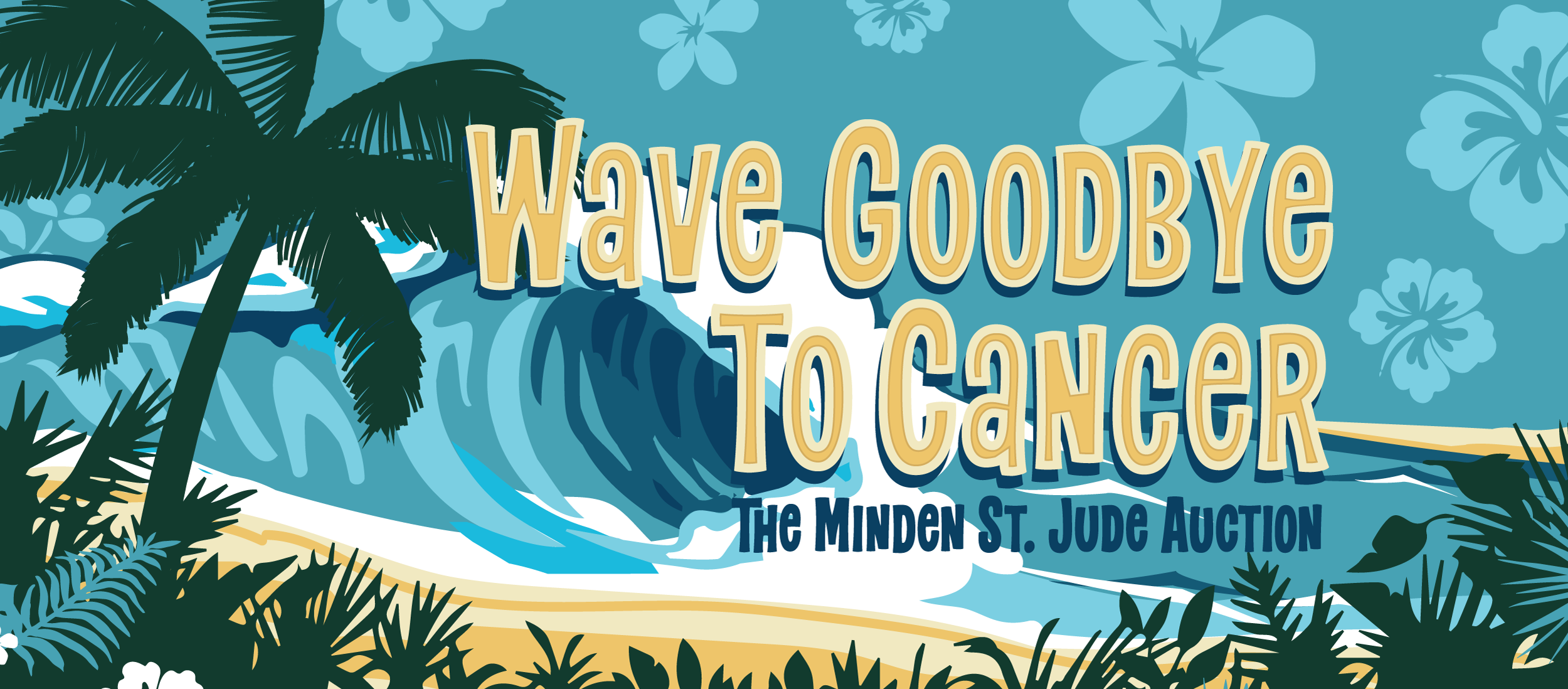 The Minden St. Jude Auction is just around the corner, and this year's theme is "Wave Goodbye to Cancer."
Patrick Miller of Parish Design Co. did the graphic design work that will be appearing on the shirts, banners, and other print media for this year's auction. The inspiration for the design came from a conversation with Laura Spillers and his own background as a native of Southern California.
"This year's theme, "Wave Goodbye to Cancer," came out of a discussion I had with Laura Spillers at the Minden Fire Station in January 2022," said Miller. "Laura and Haley Robinson work tirelessly with local firefighters and generous local businesses each year to create an amazing playhouse for the Auction. Laura mentioned that it might be fun to do a beach theme sometime in the future. My mind immediately started running through some ideas. I am a Southern California native (Minden resident for the past 14 years) and an avid Beach Boys / surf music genre fanatic … the task was right up my alley. Surf. Sun. Waves. Beaches. "Wave Goodbye to Cancer" was born. We introduced the concept fairly early at the annual volunteer "thank you" celebration held in March. The primary artwork was finalized in September."
The citizens of Minden have been raising money for the St. Jude Children's Research Hospital since 1976 and, as a town, we have made this our favorite charity to support, raising over $25 million to date and a record-breaking $2,415,317 last year alone. All this with the goal of treating childhood cancer without burdening parents with devastating medical expenses as well as furthering research to find a cure.
"We hope that through these incredible fundraising efforts we can one day 'Wave Goodbye' to all childhood cancers and diseases," said Miller.
The St. Jude Auction will take place February 9 through February 12 this year.