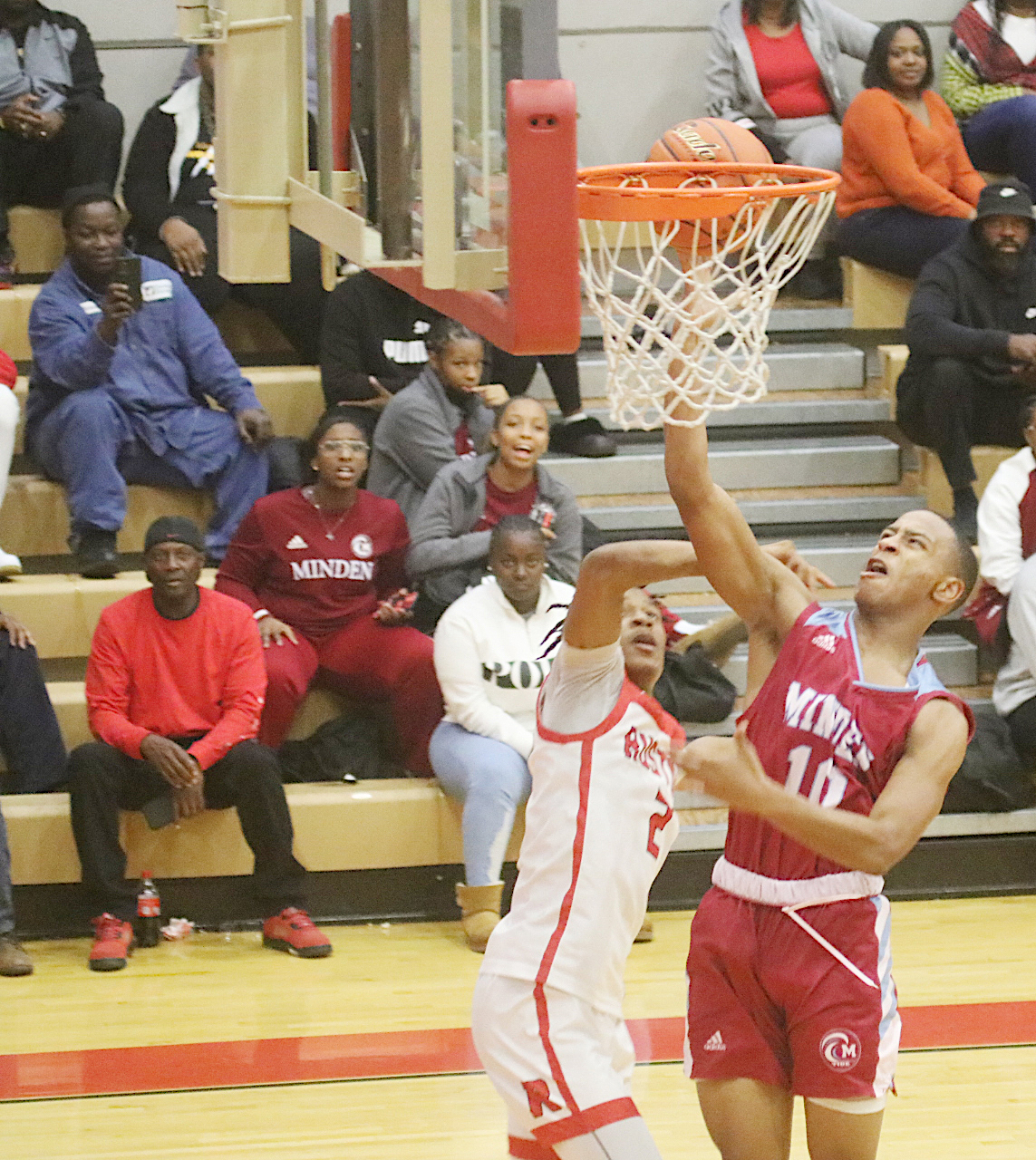 The new year is upon us, meaning Webster Parish's prep basketball teams jump back into consistent action after the holiday season has passed.
Following is an update of local boys basketball teams and where they stand now and are headed in upcoming days:
The team with the best record so far is Class C Doyline, which stands at 14-2 heading into a home game against North DeSoto (1-6).
Doyline stands atop District 1-B, followed by Quitman (11-7), Castor (8-7), and Weston (7-11).
The Panthers will also play at District 2-B's Choudrant (18-4), on Monday.
Minden stands at 7-10 on the season, good for a current sixth-place ranking in District 1-4A.
Evangel Christian stands atop the district at 12-3, followed by Huntington (13-5), Booker T. Washington and Bossier (both 9-7), Woodlawn (9-8), Minden, Northwood (5-10) and North DeSoto (1-6).
The Crimson Tide will next play at Loyola Prep (8-0) on Tuesday.
North Webster is still looking for its first win of the season at 0-9 with a game at D'Arbonne Woods (1-11) on Thursday and at Lakeside (5-11) on Monday.
The Knights are at the bottom of District 1-3A, which is led by Sterlington at 17-2, followed by Wossman (11-3), Richwood (16-6), Carroll (11-4), Union Parish (8-6), Bastrop (4-14) and the Knights.
Lakeside stands at 5-11 on the season, currently ranking sixth in District 1-2A.
Calvary Baptist stands in first place at 12-2, followed by Loyola Prep (8-9), Green Oaks (6-10), North Caddo (4-7), Lakeside and D'Arbonne Woods (1-11).
The Warriors are coming off a 58-55 home win on Tuesday and will next play at Arcadia (6-8) on Friday before playing host to North Webster on Monday.
Glenbrook has a record of 2-6 on the season, standing in sixth place in District 1-1A.
Haynesville leads the district at 4-4, followed by Ringgold (10-10), Arcadia (6-8), Plain Dealing (4-8), Magnolia School of Excellence (3-7), the Apaches and Homer (1-3).