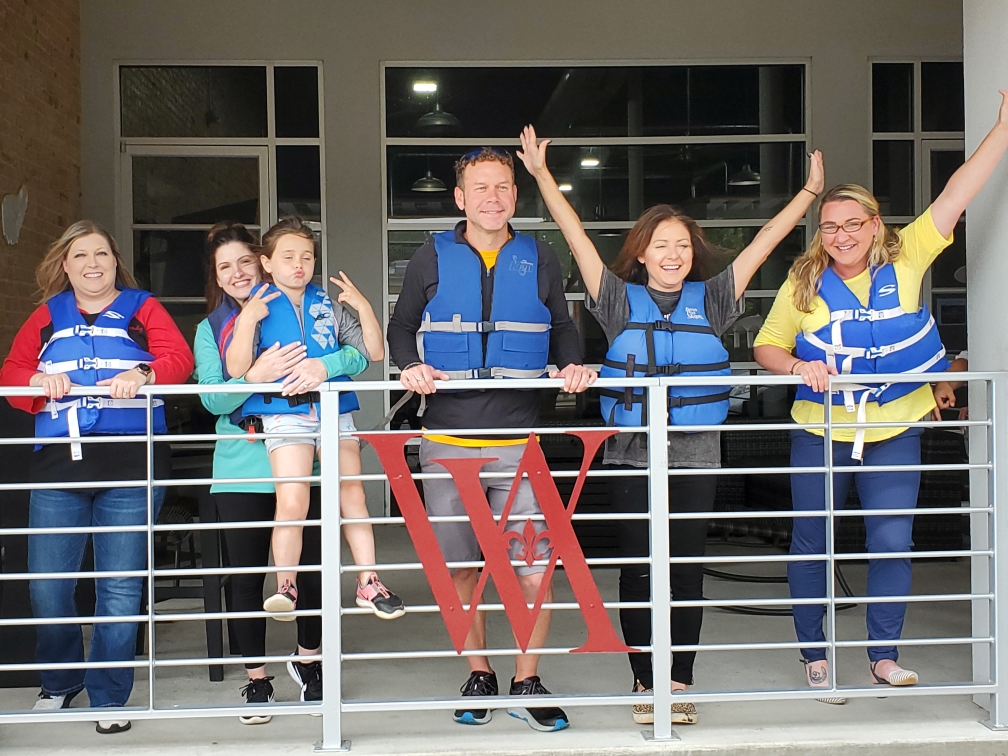 Local businesses and organizations throughout the City of Minden did their part in spreading safe boating awareness by participating in Wear Your Life Jacket at Work Day. The day is a part of the Safe Boating Campaign, a global awareness effort that encourages boaters to make the most of their boating adventure by being responsible.
Local citizen Jerry Madden and Jana Morgan, President of the Greater Minden Chamber, championed the campaign locally, encouraging local businesses to take part to raise awareness for safe boating practices. Businesses and individuals took part by, as the name of the day implies, simply wearing their life jackets to work. The goal of this is to stand out and raise awareness, so when people get curious why others are wearing life jackets on land, they can be made aware of the campaign and the messaging it promotes about boater safety.
Mayor Terry Gardner Officially proclaimed the week of May 22 through May 28 as Boating Safety Week in Minden with local organizations and community leaders present to further showcase the City's full support when it comes to promoting boating safety.
U.S. Coast Guard statistics show that drowning was reported as the cause of death in 79 percent of all boating fatalities. Approximately 86 percent of those who drowned were not wearing life jackets.
In a survey conducted by the National Safe Boating Council, it showed that boaters who are aware of the campaign are more likely to wear life jackets compared to those who are unaware. So doing one's part to help is really nothing more than spreading awareness about the campaign itself and the safe boating practices that it promotes.
More information about the campaign and boater safety can be found at their website, safeboatingcampaign.com.