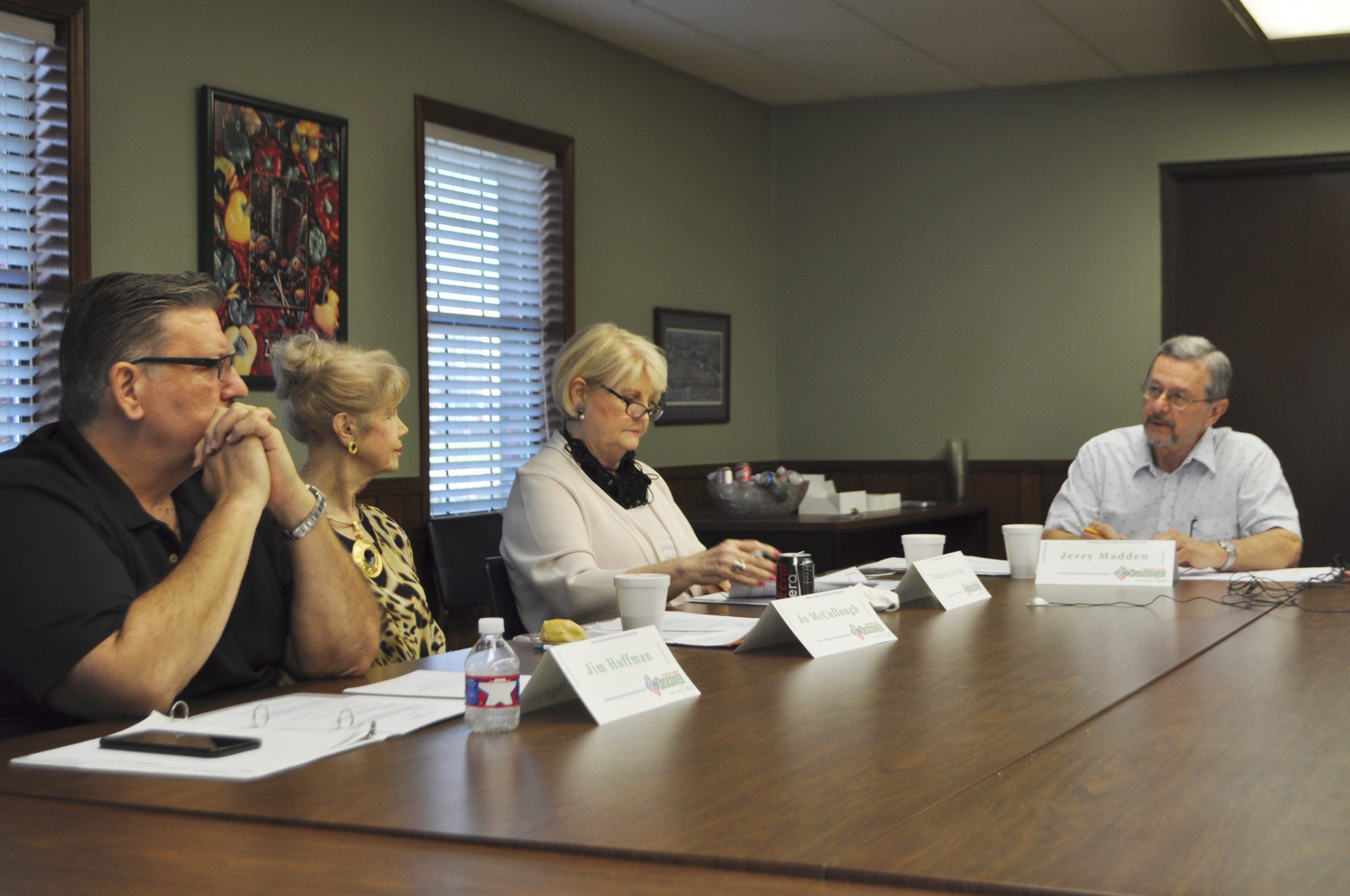 As governmental entities across the state feel the pain of budget cuts, the Webster Parish Convention and Visitors Bureau has as well.
Commissioner Ty Pendergrass, treasurer, said WPCVB is not doing all that bad but the cuts they made to the budget in November were in anticipation of the state cuts. That 15 percent cut came, he said, but they were prepared for it.
"Our revenue is down and that's because oil and gas is down," he said. "But we are 26 percent under our budget. The state took 15 percent of our revenue, and I wouldn't be surprised if we don't see more."
So far, the total income for the first quarter of the year is $70,650, and they had anticipated $83,250 for the first quarter, he said. Annual revenue was expected to be $333,000.
On the expenses side, Pendergrass went over some of the different funds, namely special projects, in which about $16,000 was spent. The budgeted amount for that fund is $1,249. He attributed the overage to having to pay legal fees during the time former Executive Director Lynn Dorsey's employment was terminated.
They also spent about $30,000 on ads, promotions and printing.
"A lot of the invoices from the fourth quarter in 2016 arrived in 2017, and we paid them early," he said.
Pendergrass said the commission has a system of checks and balances to make sure they are staying within budget. There are two signatures that must be on the check and the chairman, Jerry Madden, must initial each invoice.
Commissioner Jim Huffman asked for a general ledger of the expenses.
Under travel and seminar, that fund is coming in under budget so far. The annual budget amount is $25,000, with the quarterly budget set at $6,250. Currently, only $1,112 has been spent in travel and seminars.
The commission, in November, cut the travel and seminar fund, among other funds, to try to accommodate for the 15 percent cut from the state. Promotions and advertising were cut as well. The annual budget for promotions, ads and printing is $75,000, with a quarterly budget of $18,750.
"I think we're going to under spend our budget significantly, so I think we're going to be fine," Pendergrass said.