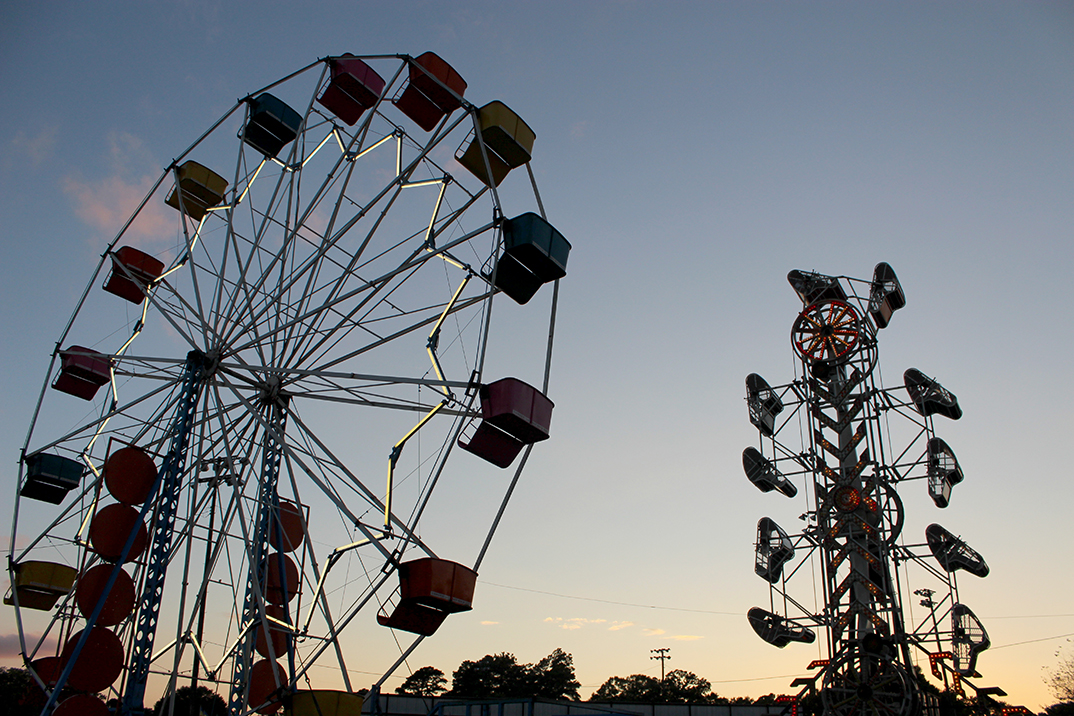 Games, rides, food, and fun can be found aplenty at the Webster Parish Fair, making its return to the Minden Fairgrounds later this week. After kicking things off with a Fair Parade at 5 PM Tuesday, the Fair Gates will open to let in all the eager attendees.
The fair will be taking place all week long with a variety of entertainers, contests, and more planned throughout the event.
After the parade, the gate to the fairgrounds will open to $1 gate fees and $1 rides for the first day of the event. Later in the evening, there will be a Poultry and Rabbit show starting at 6 p.m., as well as live entertainment by Echota Records.
For Wednesday, Oct. 6, the morning will host Special Kids Day from 9 Am to 12 PM. The gates will open to the general public at 5 PM with a $2 gate fee, but it will also be an Armband Night, allowing any guest who purchases an armband to have unlimited access to the fair wide array of rides for the evening.
Oct. 7 will be an Armband Night as well.
On Friday, Oct. 8, a Buyer's Luncheon will take place at 11:30 Am with the Livestock Auction taking place afterward at 1 PM. The gates will open at 5 PM with live entertainment from Justin Armstrong starting at 7 PM.
On the final day of the fair, they will be opening early at 12 PM. Live entertainment and a Karaoke Contest will be taking place starting at 1 PM. From 1 PM to 5 PM there will be a special offer taking place allowing kids to purchase 5 rides for 5 dollars. There will also be a pizza-eating contest starting at 2 PM hosted by Johnny's Pizza.
From games and rides to entertainment and food, everyone will be able to find something to enjoy at the upcoming Webster Parish Fair!