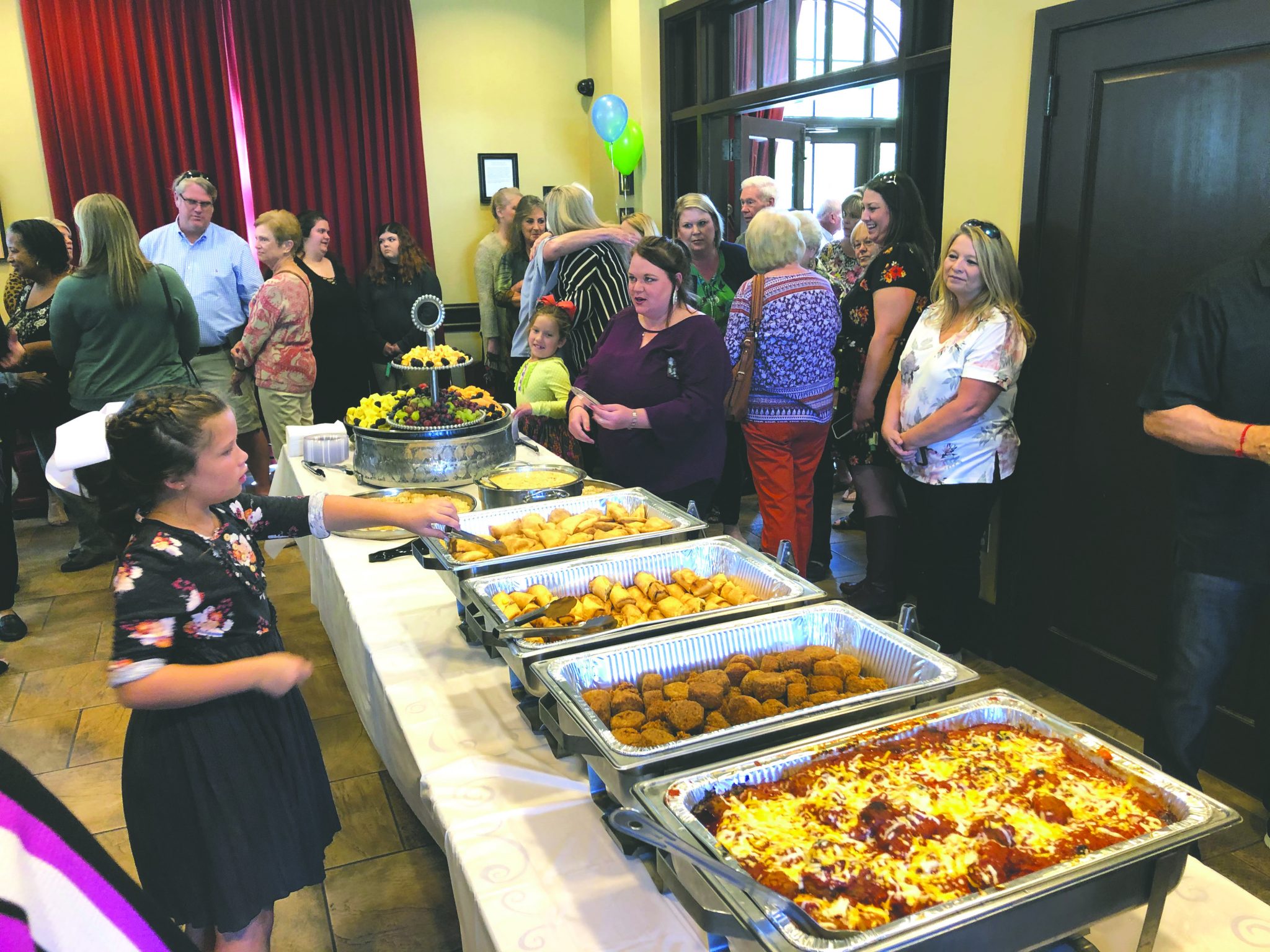 Will Phillips
Minden Press-Herald
The Webster Parish Library celebrated its 90th Anniversary in the Stewart Center Tuesday afternoon. The event was attended by various members of the staff of Webster Parish Libraries, and other notable members of the community such as Mayor Terry Gardner, State Representative Wayne McMahen, and many others.
The event was catered by Hugh Wood Catering & Specialty Meats and all in attendance were free to enjoy the spread they put out. However, before anyone took a bite, members from the community around the room shared their thoughts on the Webster Parish Library from the past until now.
"The library is the anchor in our community. Thank you for everything you've done for the city, we're proud that you're a part of our city, and anything that we can do for y'all, just holler and I'll do anything I can," said Mayor Gardner.
Julie Everette appeared at the event representing Congressman Mike Johnson to present the Webster Parish Library with a Congressional Commendation for 90 years of service.
They also used this opportunity to reveal their new logo, which they had baked onto a cake that was served at the celebration. The logo was designed by Minden's own Patrick Miller.
"I just want to say thank you all for coming, it's really special to us. This library, this building, all the people that have ever been involved in this library system means the world to us, and we're looking forward to many more years and making positive changes as we go forward to stay relevant and to continue to serve the people in the community," said Webster Parish Library's Director Savannah Brown.