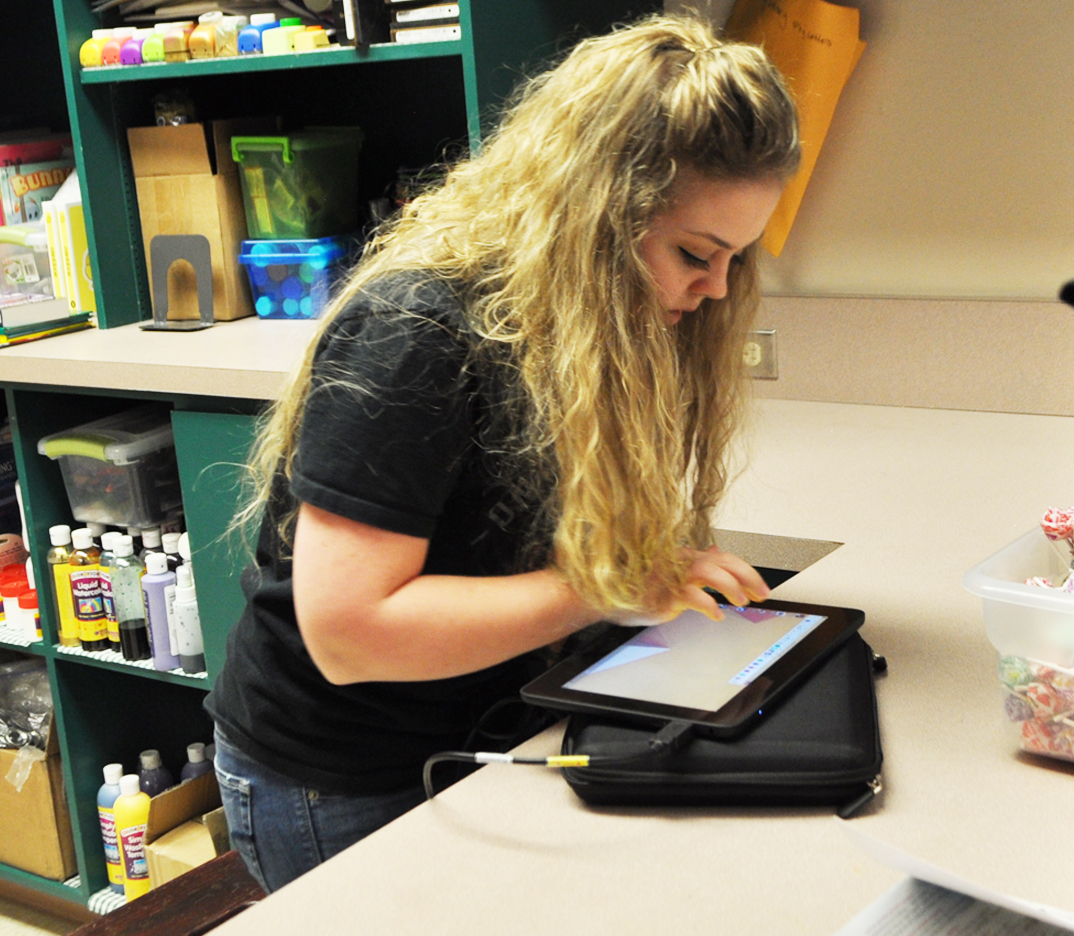 As a new school year begins, students will be using technology to help them study, and the Webster Parish Library system offers a variety of services to help them.
Library Director Beverly Hammett says long gone are the days of stuffy, quiet book warehouses. Today, students can access just about anything they need through the library's internet and sources available to them.
"We are a public library, and our primary role is popular materials," she said. "Our secondary role is to introduce young children to the love of reading books and to support some elementary grade study."
Hammett says the library offers laptop computers patrons can check out, 20 in total among the various parish branches, and they offer access to tablets but not for checkout.
She says the top three reasons people check out laptops is to watch DVDs, use Microsoft Office or do homework.
In the children's center, a tablet station allows children to play games and other things without having to use their library card, Jodi Page, assistant children's coordinator said.
Page says they offer LaunchPads with learning tools on them as well.
Janetta Robinson, technology assistant, says they offer an array of services to patrons who need access to email, fax or print services but might not have that at home.
"You can email your document directly to our wireless printer and it will hold it in queue for 24 hours," Robinson said. "It won't be printed unless you are here. Also, people can print out emails and document attachments from the wireless printer."
Hammett says many of their patrons, whether they are students or regular patrons, will oftentimes do their work on their phones or tablets and not have access to a printer. She says they can print your document from a cell phone or wireless device.
Patrons can send an email to minden@printspots.com or upload the document to www.printeron.net/websterparishlibrary/webprint.
Technologically, Robinson says they offer a little bit of everything in order to accommodate the vast majority of wireless technology. Another way people can access the resources of the library is through Overdrive, a downloadable app from iTunes or the App Store, where students and patrons have access to books, study materials, music and movies, all with their library card.
Robinson says the state offers homework help, which is also accessible through the library.
"Students or parents can get online through these resources and get help with their child's assignments, for instance a science fair project," she said.
"In our library technology, we offer authoritative databases," Hammett added. "This means they are vetted sources. It means you didn't just type in a question to Google and everybody who has a computer can answer that question."
To remain relevant, libraries are going towards community-based interaction, including different types of classes such as crocheting and cross-stitching, while other avenues they offer include book clubs.
"People are looking for a neutral space to meet other people with like interests or to learn something," she said. "We have vastly expanded our programming. A lot of people can't afford to take their whole family to Bossier because it's so expensive. So, once a month, we show a movie on its release date here at the library. Those have been very popular. In tough economic times, it's difficult to find affordable entertainment if you are a young family or large family."
Hammett says although their summer children's programming is immensely popular, they are offering teen programs, maker spaces, and other programs.
Hammett says they also offer Accelerated Reader books. For instance, if a child has read all the books the school offers, the library is a great resource for that student to continue to gain AR points. While they don't have all the AR approved books, she says they have many of them, from kindergarten through 12th grade.
While the library has changed and evolved to accommodate its patrons, Hammett says the number of programs has increased and evolved as well.
And gone are the days of stuffy, quiet book warehouses.