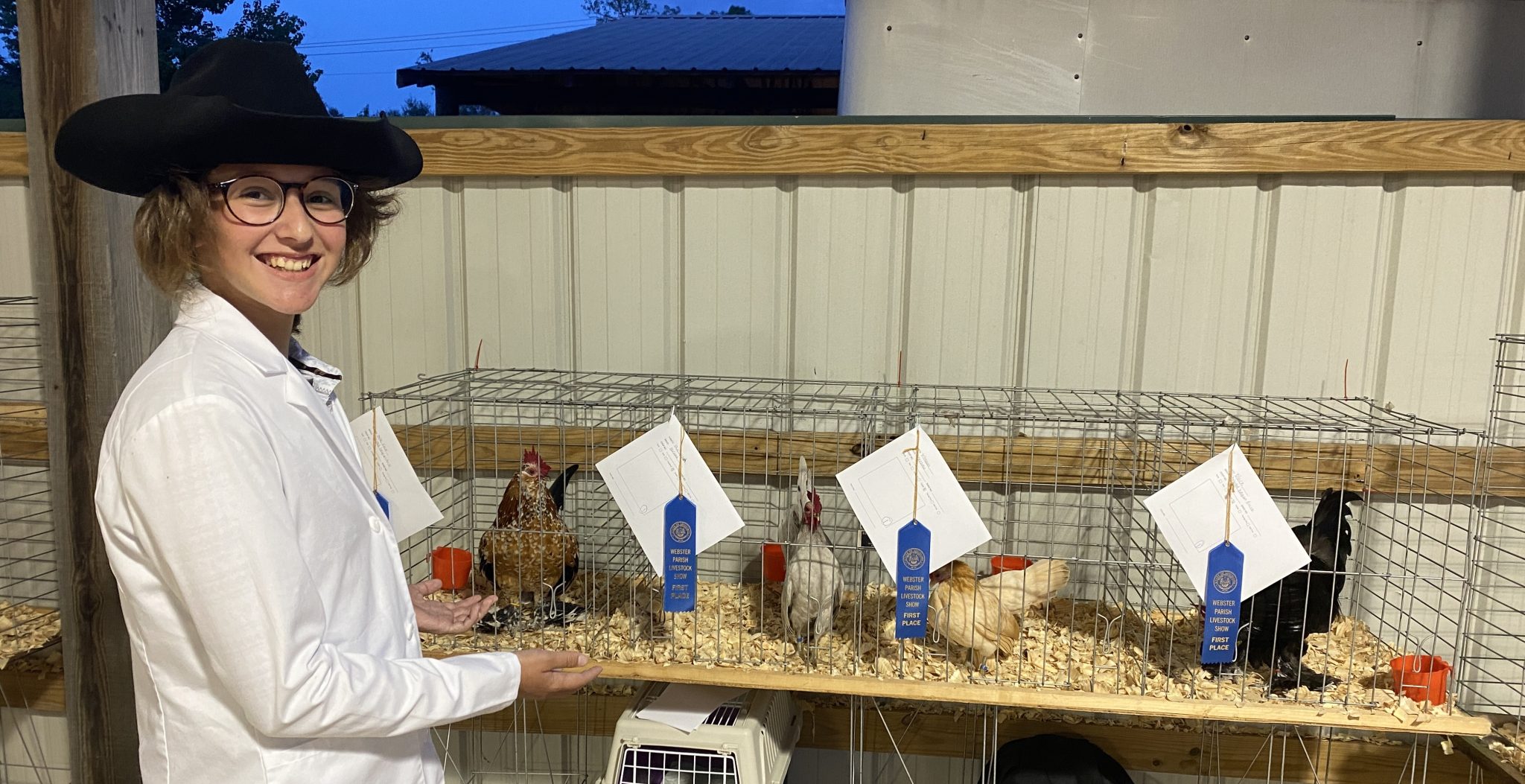 The Webster Parish Livestock Show commenced on October 3 with the poultry and rabbit show. The event began with the meticulous judging of individual animals, followed by a captivating display of youth showmanship. Participants showcased their handling skills and fielded a series of questions from judges concerning the animals and their care.
In the Rabbit Showmanship competition, Edgar Silva, a senior at Lakeside High School, secured the title of Champion, while Peyton Saintignan, a 4th-grade student at Central Elementary School, earned the distinction of Reserve Champion.
Saintignan's 7-month-old Holland Lop buck clinched the championship, with Silva's 9-month-old Lionhead doe taking the reserve champion position.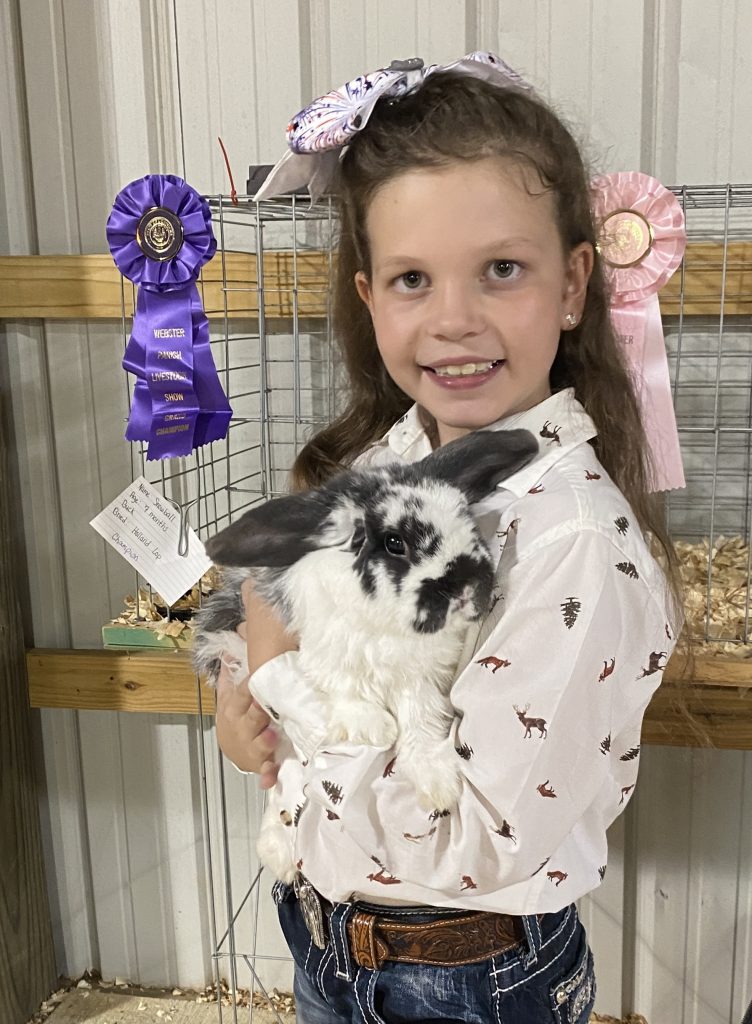 In the Poultry Showmanship competition, Jacob Talarchyk, a junior at Acellus Academy/Homeschool, emerged as the Champion, and Taylor Rayner, an 8th-grade student at Webster Jr. High School, claimed the Reserve Champion title.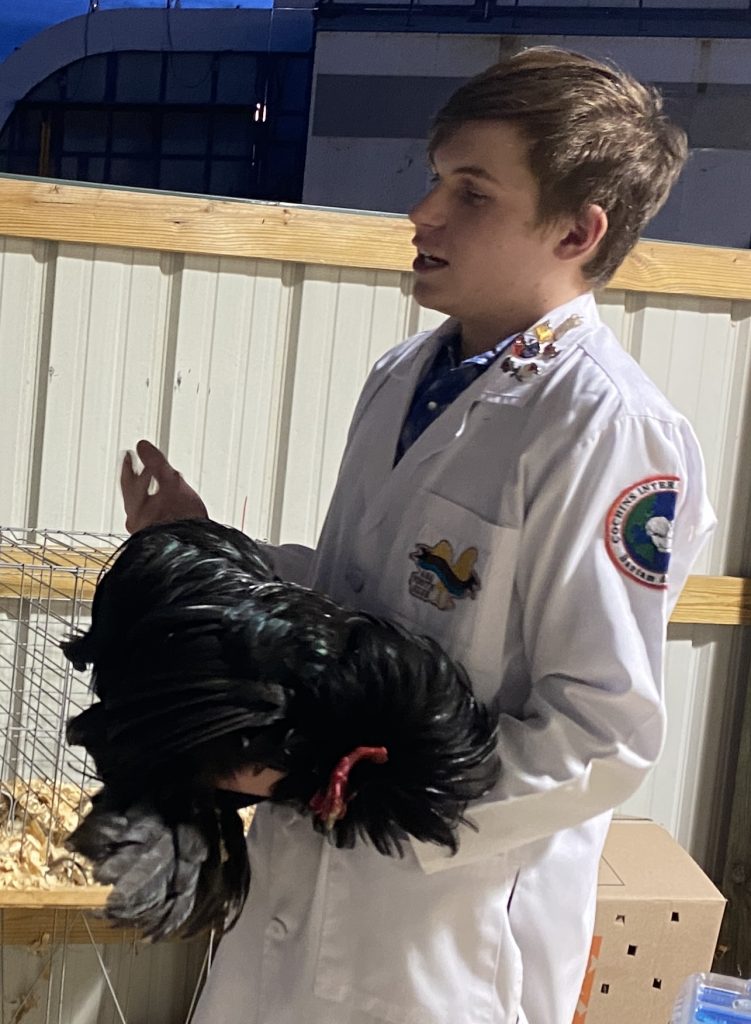 Colten Alley, a 5th-grade student at Mt. Olive Christian School, secured 3rd place, with Edgar Silva in 4th place and Lennie Garza, an 8th-grade student at Acellus Academy/Homeschool, rounding out the top 5.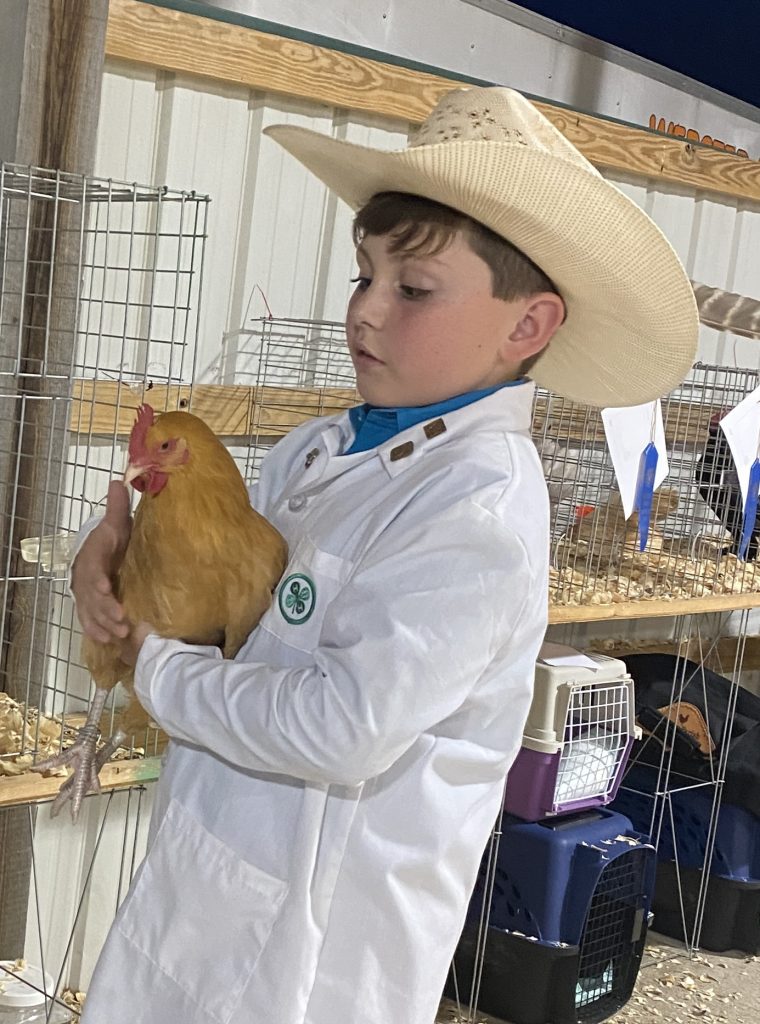 Talarchyk's Black Cochin cock was recognized as the Poultry Champion, while Rayner's White Bearded Silkie hen was honored as the Poultry Reserve Champion.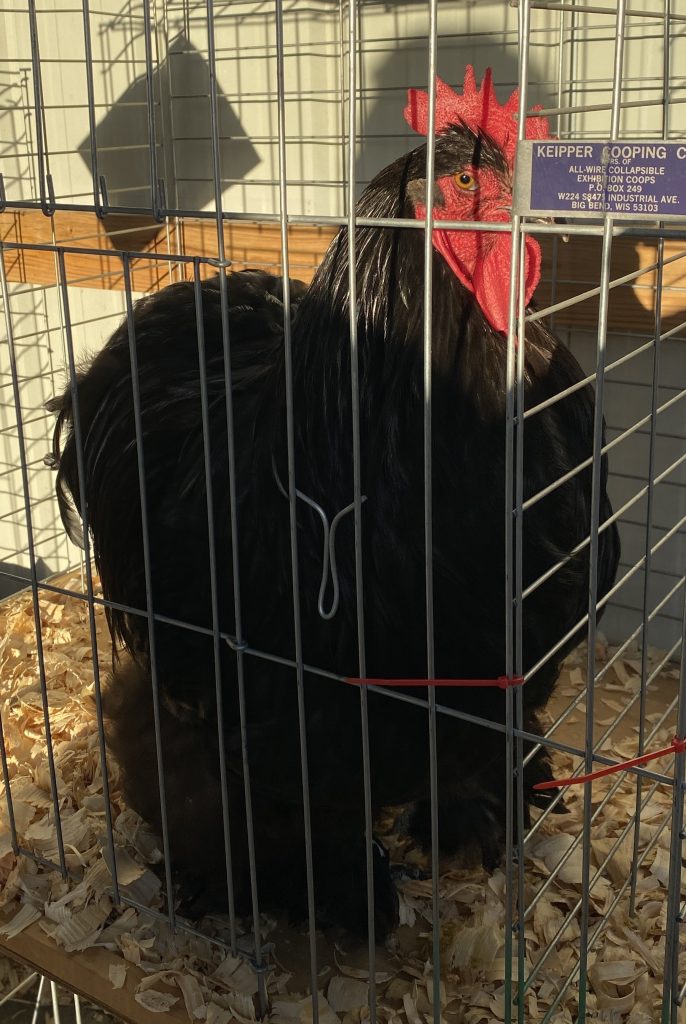 Looking ahead, the Swine Show and Pig Push are set to delight the audience on October 4, starting at 6 PM. Don't miss out on the thrilling livestock showcase!