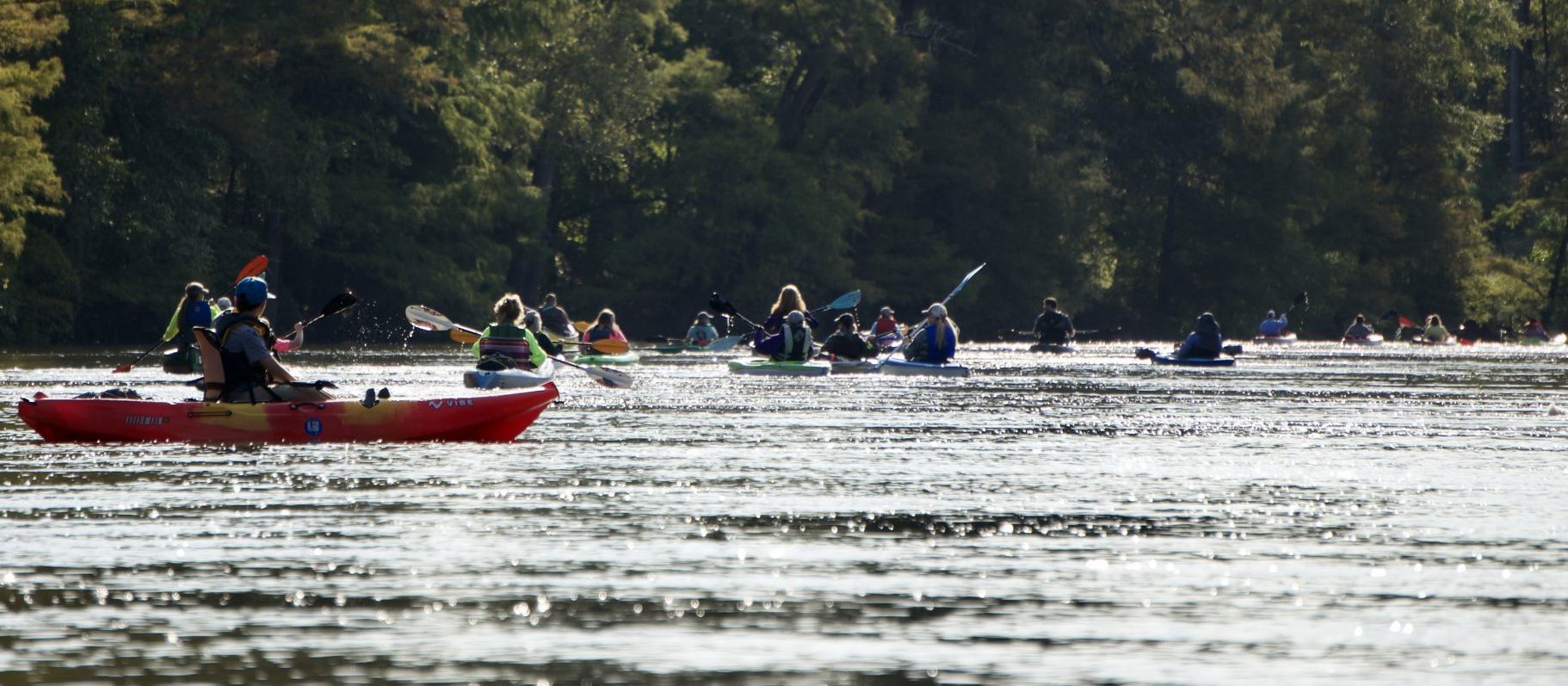 Last Saturday countless paddle boats lined Bayou Dorcheat as people participated in Webster Parish Tourism's new event, the Webster Parish Open Paddle. This event hosted countless paddlers who all came to experience the bayou's scenic outdoor views that wind all the way through Webster Parish. 
For Serena Gray, executive director of Visit Webster Parish, turning Webster Parish into a paddle boating destination has been one of her goals ever since she first took up her position.
"When I first started my job here, the Press-Herald came by and did an interview with me. They basically asked me what is it that you want to do in this job?" said Gray.
"At that time I remember the paper writing, I want to turn us into a paddle destination. It's one thing to say 'go paddle,' it's another thing to show people this is how we paddle.
So I think back to that first article. I feel like me putting it out there so early was crucial in seeing it come to fruition."
The event was a smashing success with over 130 participants coming out to take place in the Parish's beautiful outdoors. Though while it was Gray's vision to turn Webster into a paddle boating destination, she had immense gratitude for those that helped her to make the event as great as it was.
"We had great support and flexibility from our local businesses. The seafood empire was out there frying fish and fed all 135 people that were out there," said Gray.
We also had great help from the Webster Parish Sheriff's Office. They sent a patrol car out there in the morning to make sure that everyone was getting to and from the launch site safely. The deputies gave us their personal cell phone numbers and said if anything goes wrong to give them a call."
Gray attributes the contributions of others as the key for making this event go above and beyond her expectations.
"So really, just everyone was going above and beyond to make sure that it was a success. Doing more than even what I asked for, thinking of things I didn't think of. All in it it was a perfect event mainly because people wanted it to be as successful as I hoped it to be, and they were kind of champions for making it happen that way."