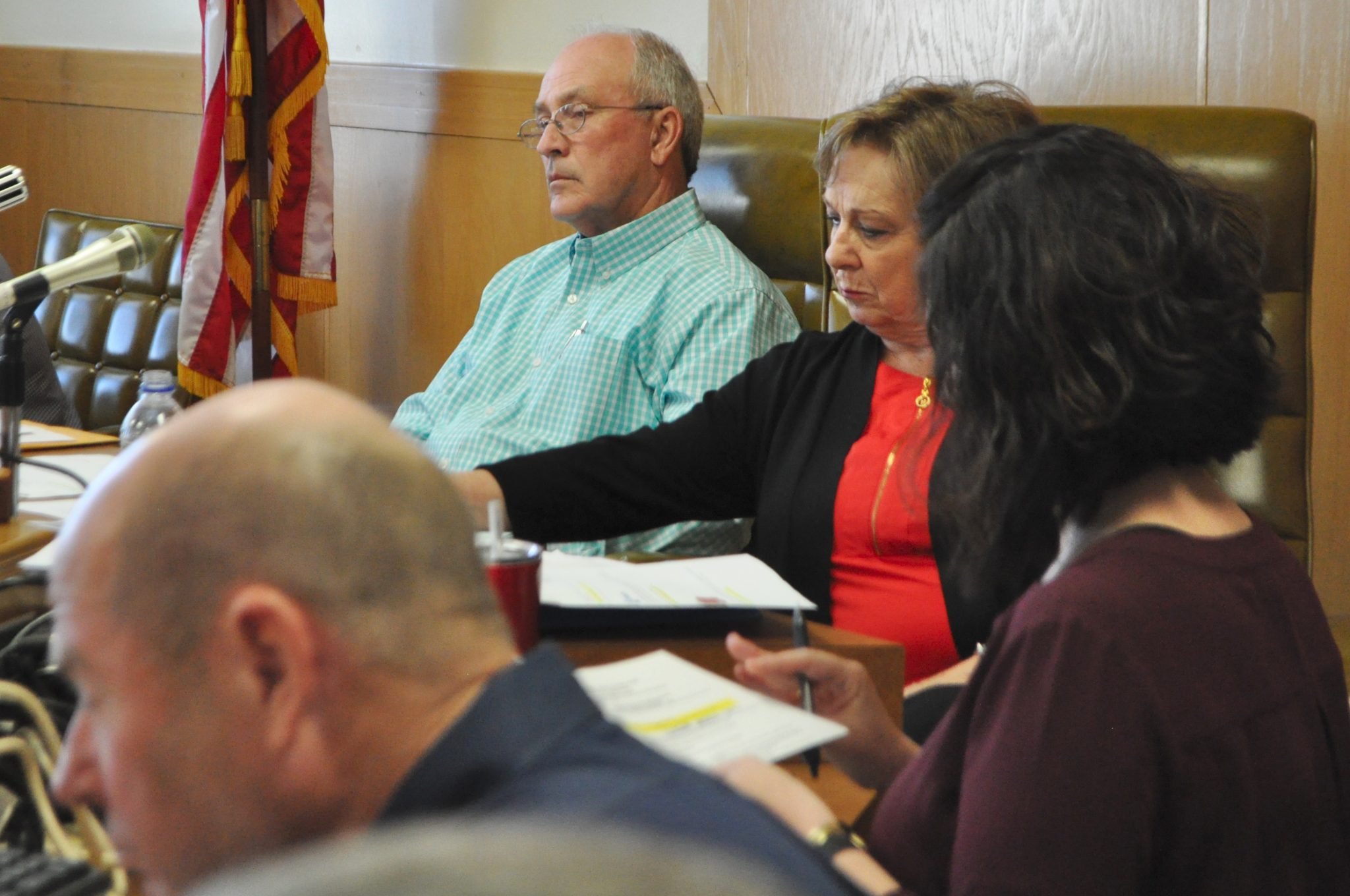 The Webster Parish Police Jury is beginning to look at ways they can make a difference in economic growth.
During the newly formed economic development committee meeting Tuesday, vice chairman Nick Cox said with continuous budget cuts and declining revenue throughout the parish, he wants to explore different ways the police jury can help the parish grow economically.
One way is to change the mindset of the people, he said.
"A discussion among jurors is a beginning for us to start the conversation about economic development," he said. "In the future, I want to work with the jury and start a parish-wide initiative to change the mindset of the people. One thing I think could benefit us greatly is to re-indoctrinate people to realize when they spend money outside of the parish, it hurts the parish."
While no plan or specific goal is set yet on how to make that happen, Cox said the committee will be looking at what can be done.
"We have so little that we can do to affect economic growth," he said. "As jurors, we all need to devote ourselves to the economic welfare of our parish. We need to be in our districts doing what we can to get our communities involved."
Jury President Jim Bonsall said he is hopeful the committee will be able to help the parish grow.
"What I hope comes out of this is if a business comes to Webster Parish, or someone's looking to come to Webster Parish, there is some way we can help," he said. "It's just getting started, and I don't really know what direction it will go. There are so many people working on economic development in Minden and North Webster, and if we can have any effect, I want to help."
Cox talked about a meeting regarding "How Communities Win Companies," he and other jurors attended on Feb. 2. He said shortening setup time is a major key in enticing businesses. He added diversity is another key.
"In the future, if the economy does swing back, and it will swing back I believe, we need to invest wisely towards things that when the hard times come, they'll float us along better," he said.
North Webster Parish Industrial Park Executive Director Britt Herrin offered some insight, saying the committee and the jury are important to economic development. It's all about speed, risk and money.
"Risk is one of those things that are evaluated with speed and profit when a company is making a decision," he said. "Part of the job of an economic developer is to work with local governing bodies to provide low risk for companies."
Cox reiterated the importance of working together to make Webster Parish economically friendly.
"As a committee, we need to start talking about things such as the South Webster Industrial Park, NWPID, and we need to bring everyone to the table," he said. "As a parish, I think we're well positioned to do that."
While the committee is just getting started, Bonsall is hopeful the jury can make an impact.
"We have to start somewhere, and I think we'll find out how much good we can do," he said. "We might find out that we're the missing piece."