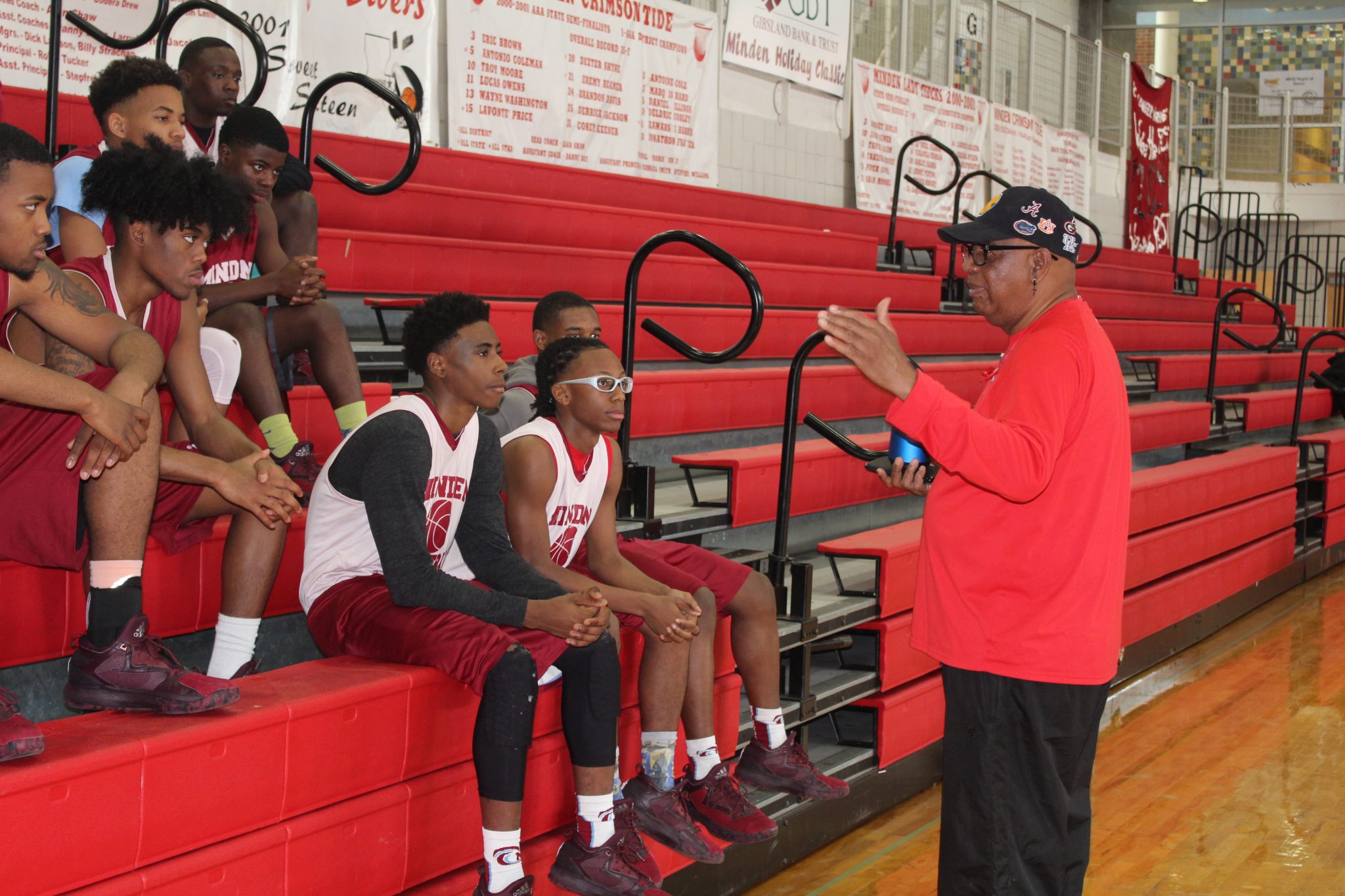 Lefty Hill, the first African-American basketball player to start for Minden High School, paid a visit to his alma mater Wednesday to speak with the current Crimson Tide team for Black History Month.
Hill, who played under legendary head coach Buster Carlisle in the early 70s, spent close to 30 minutes with the team discussing his playing days at Webster High School and Minden.
"I was a starter for Webster High School and desegregation happened while we were in the playoffs," Hill said. "I was sent to Minden High before my Webster team was set to play a semifinal game against Union Street and Robert Parish. Sweet Louis Dunbar, who went on the play for the Globetrotters, played for Webster. I watched from the bench with my teammates as they beat us by 1 point."
Hill, who now lives in Dallas, talked with the Tiders about Minden's basketball tradition and challenged them to embrace competition while lifting each other up.
Hill's visit comes during a season where Minden is being led by the first black head coach in program history in Rennie Bailey.
Bailey has guided the Tide to a 12-15 record and has his team in contention for a playoff spot if they can pull off an upset against Fair Park at home in The Palace, Friday night at 7 p.m.
The talk was light-hearted at times and heavy-hitting at others, but the overall message was to acknowledge history while laying the foundation for future Tiders to make it.
"Push until you can't push yourself anymore," Hill said. "Minden High is deep in tradition. We want to see that tradition continue."