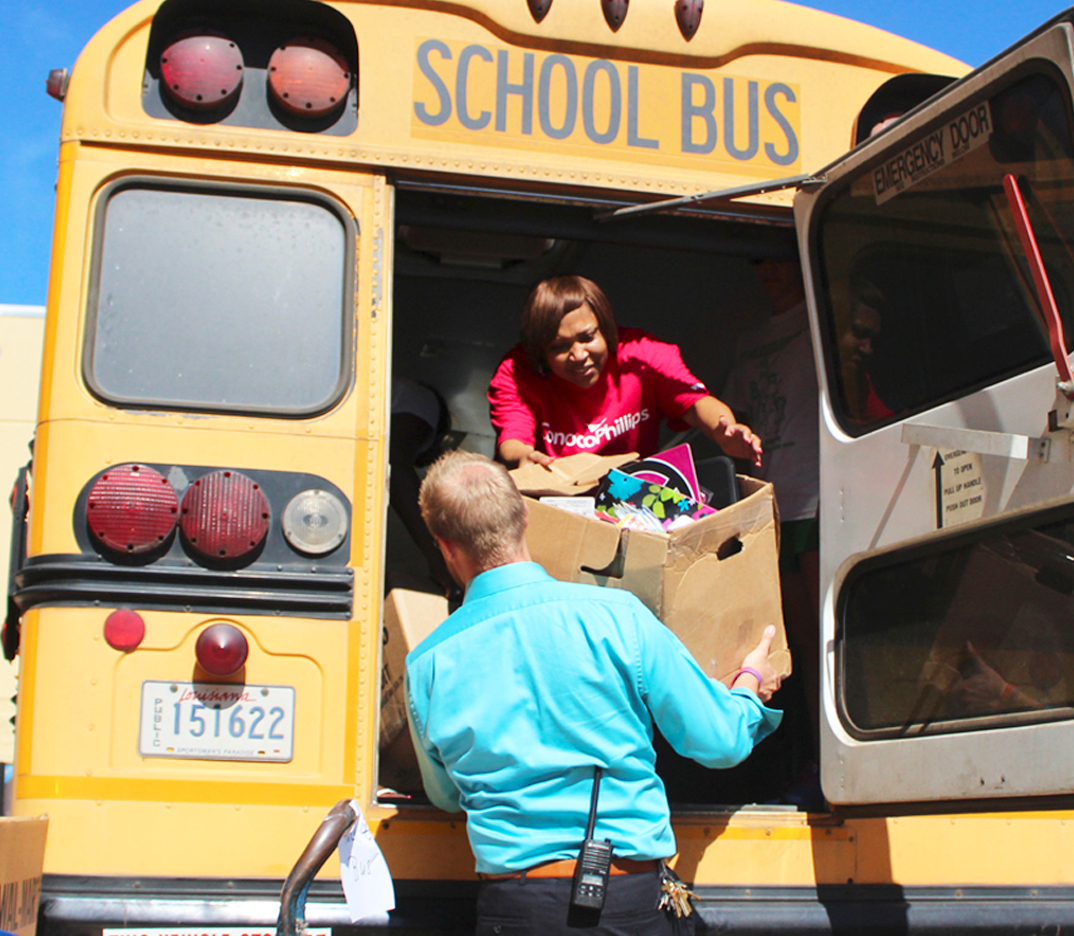 With the upcoming school year just around the corner, the Webster Parish School Board will be hosting its Pack the Bus Event to raise school supplies for students who need them.
The Pack the Bus event will be going on Friday from 4 p.m. to 7 p.m. and Saturday from 8 a.m. to 11 p.m. in the Walmart parking lot of both Minden and Springhill.
There will be signs posted around the bus detailing the items that are in need, including traditional instructional supplies such as loose-leaf paper, pens & pencils, index cards, etc., as well as noninstructional supplies such as disinfectant, hand sanitizers, Lysol, paper towels, etc. 
For those that don't feel like shopping, monetary donations will be accepted as well which will be used to purchase the needed school supplies. Individuals can donate at the event itself, or by mailing their donation to the Webster Parish School Board office located at 1442 Sheppard St.
The Back to School Bash will be drive-thru style this year in order to be COVID conscious and keep their students safe. "There will be plenty of school staff and volunteers to service those vehicles, because we're being safe. They'll still get the fun experience, just drive-thru style," said Community Liaison for the WPSB Ursula Hullaby.
New this year for the Back to School Bash is that the event will be taking place in both the north and south end of the parish. The School Board had heard that some parents and students would have difficulties making it to Minden if they live further north, so to meet the needs of those students, the School Board decided to host the event at a second location as well.
Students will be able to drive through the Back to School Bash at two locations this year, one at the Harper Pathways for Excellence Center and at North Webster High School from 9 a.m. to 2 p.m. on August 9th.
"This is an experience for 13 years on this end of the parish. We've had major support from the community, but we want to make sure our kids still get to experience that fun that they get before they go back to school," said Hullaby.
"We wanted to start a trend on the north end of the parish as well. We found it was a challenge for some of our students on the north end to get down here. They can experience the same thing and not have to travel so far."
For those with any questions or concerns, feel free to contact Ursula Hulaby at her office number 318-377-7052 (Ext. 228).