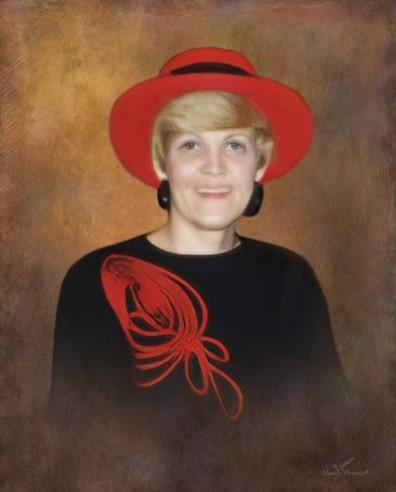 Linda Joyce Pittman Bohn was born on January 18th, 1950. She was the ninth of sixteen children born to Edward and Clotile Pittman. After a long courageous battle with cancer, she passed on Friday, July 16th, and is resting with her Lord.
Linda graduated from Dubberly High School in 1968 and attended Louisiana Tech University. She was a graduate of the Community College of the Air Force. Aside from her family and church, Linda's greatest devotion was to the military. In 1973 Linda enlisted in the United States Air Force where she specialized in Materials Management. She was a graduate of the Air Force Leadership School and Air Force Non-Commissioned Academy. Her proficiency in her chosen field culminated in a Field STEP promotion to the grade of Master Sergeant over and above all personnel assigned to her base. While assigned to Griffiss Air Force Base in New York, Linda met her future husband, John. They were married on December 4th 1978, and celebrated their 42nd wedding anniversary in 2020.
Linda is survived by her husband, John; son, John William; and her faithful pup, Molly. She is also survived by her siblings, Thelma Walker, Fran Jones (Dale), Elbert Pittman (Wanda), Victoria Kennedy (Ron), Marc Pittman (Annette), Karon Hanushek (Ken), Julia Baldwin, Kathaleen Pittman, Michelle Pittman (John), and Lynn Pittman-Cooley (Brent), and numerous nieces and nephews whom she loved very much. She is preceded in death by her parents; sisters Juanita, Mary, and Shirley; and brothers, Edward and Bill.
Linda loved her flower gardens and enjoyed many happy hours digging in the dirt. Saturdays and vacations often found her antiquing with John or spending time with her sisters. Linda was an active member of Fellowship Baptist Church in Dubberly, LA where she coordinated many activities, including the music program and publishing the weekly bulletin.
The family would like to thank Drs. Steven Boniol and Robert Massengill for the excellent care given to Linda. As well as the caregivers at Grace Home, who showed great compassion during her final days.
In lieu of flowers memorials may be directed to the perpetual fund at Fellowship Cemetery, P.O. Box 175, Dubberly, LA. 71024.
A celebration of life will be held at Fellowship Baptist Church, Dubberly, LA on Saturday, July 31st at 10 am.