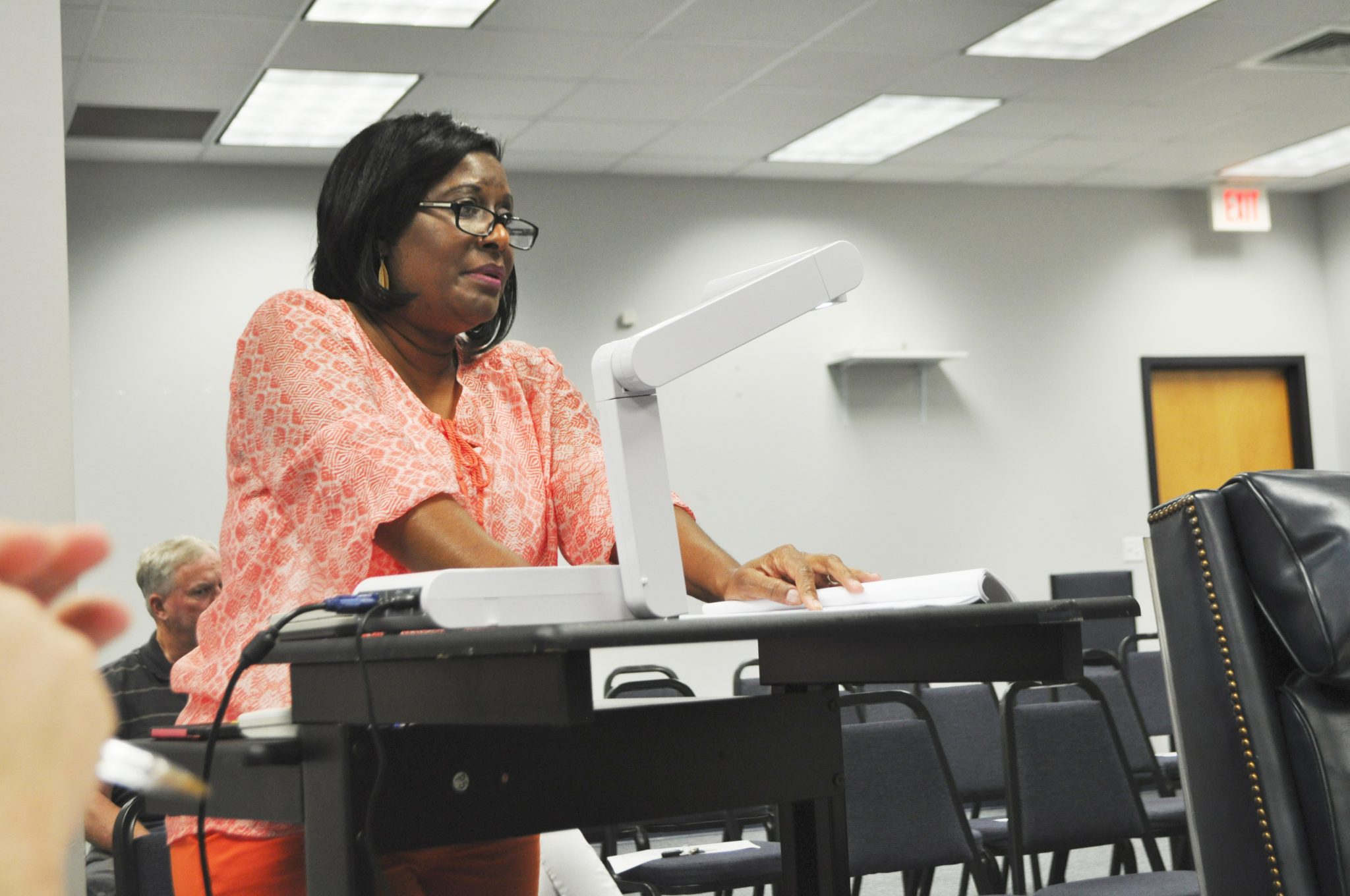 The downturn in the oil industry is to blame for declining revenue, school officials say, but the district remains afloat despite the last eight years.
Finance Director Crevonne Odom said sales tax collections are down for the 2016-17 fiscal year by 5 percent, or about $246,000. In the Minimum Foundation Program – state funding to pay teachers salaries – the balance appears to be an increase, but it is a difference in coding, she said.
"The previous year, we coded it into another account, but the Department of Education said we needed to code it differently," she said. "That's why it looks like an increase to the MFP."
Special state grants appear to have increased as well, from about $140,000 to $405,000, which is about a 68 percent increase. Odom said the district has no control over how much they get from the state. These grants include professional development programs, nonpublic school textbooks, state top gain school rewards, state activities and other grant programs.
Total revenue declined by $215,000, from $47 million to about $46.7 million. Total expenses were $46.8 million, and those declined about $284,000.
"We had to bring that in line with the decline in revenue," she said.
Odom addressed salaries, materials, food service and other expenses, such as retirement benefits and travel.
Employee benefits totaled $7.6 million, with salaries broken down by accounts in the general fund.
Total operational and maintenance expenses went up by about $3,000, from $3.3 million to $3.4 million.
Board Member Frankie Mitchell, District 9, asked about the drastic changes in the electric bills at J.E. Harper Elementary and how that was addressed. Odom said the City of Minden reimbursed the school board about $200,000.
Mitchell asked Odom to explain why the error wasn't caught before now, and Odom explained the error was noticed when she began preparing the budget revisions.
"In working on it, when I started looking at the numbers and noticed they were way out of whack, then we called the utility department and asked them to look into it," she said. "Honestly, I thought it was a problem on our end. We wanted to make sure so I could notify our maintenance department."
Odom went over other major funds such as the building maintenance tax fund, the education excellence fund, the special federal fund, comprehensive school reform, the District 6 half-cent sales tax, the 96 sales tax fund and the school food service fund.
The building maintenance fund's revenue decreased by .35 percent, from $1.648 million to $1.642 million. Total expenses increased by about $360,000, 18 percent from $1.6 million to $1.9 million.
The Education Excellence Fund's revenue increased by 4.79 percent, from $114,000 to $120,000. Expenses declined about 6 percent, or $7,500 from $126,000 to $118,000.
Revenue in the special federal funds, which include the No Child Left Behind and vocational programs, decreased by about $146,000, from $467,000 to $320,000.
Comprehensive School Reform's fund increased by about .22 percent, from $414,000 to $415,000. Expenditures were the same as the revenue, which left the fund with a $0 balance. Odom said this fund should have a $0 balance at the end of each fiscal year.
In the District 6 half-cent sales tax fund, revenue increased by about 1.5 percent, adjusting revenue from $1.614 million to $1.64 million. Expenditures increased by about $645,000, an increase of about 84 percent. Odom attributes this to ongoing construction at the different Minden schools.
Total revenue for the 96 sales tax decreased by about $333,000, taking the revenue intake from $6.5 million to $6.2 million. Expenditures declined by about $728,000, taking the total from $6.5 million to $5.8 million.
Revenue for the school food service declined about 1.45 percent, from about $4.5 million to about $4.4 million. Expenses fell 1.28 percent, Odom said.
Overall, revenue has declined due to the drop in the oil field, and the decline has lasted about eight years, she said. Even though it appears it might be picking up again, there is no guarantee, she added.
The finance committee will meet at 5:30 p.m. Monday to discuss the second set of budget revisions for the remainder of the school board's funding. A personnel committee meeting has been set for 5 p.m.