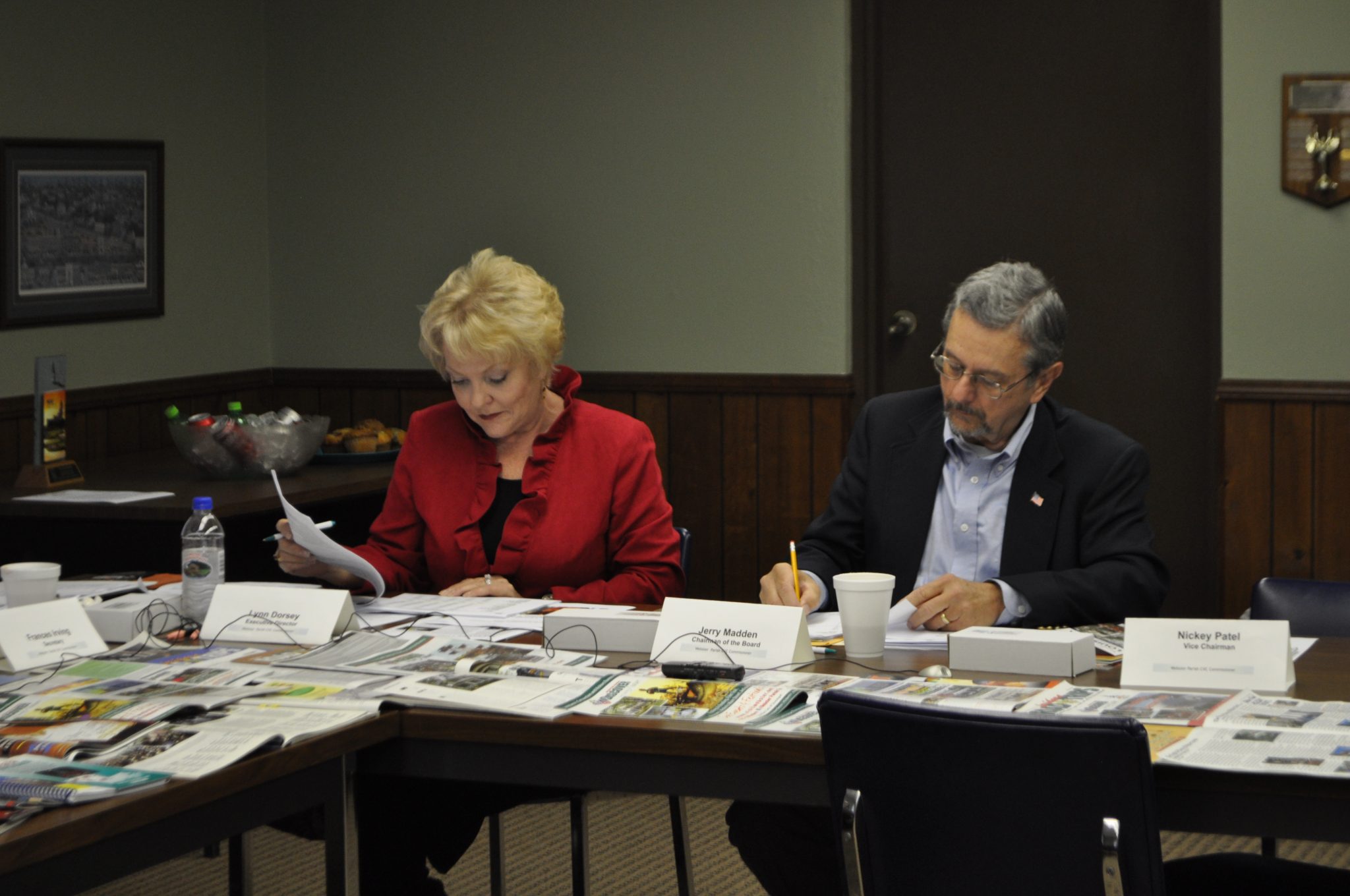 The Webster Parish Convention and Visitors Bureau faces a 15 percent cut in state funding and could lose all state funding due to Louisiana's budget crisis, Commission Chair Jerry Madden said.
"We don't know that yet," he said. "We're not to the point where we can say, 'Oh yeah, it's going to be there.' We're being proactive in operating as though it's not going to be. They could cut all tourism or even more."
Finance committee chair Ty Pendergrass went over the proposed budget as well as amendments for 2016 during Tuesday's commission meeting.
He said $30,750 has been cut to help balance the 2016 budget.
After the $16,000 budgeted for major grants in 2016 wasn't awarded to Cultural Crossroads, the Dorcheat Historical Association Museum, the Fasching Festival and the Germantown Colony Museum, commissioners used those funds to award the Burn Run and the Town of Sarepta Festival $4,000 each.
The 2016 overall revenue from state and local hotel/motel occupancy taxes has been reduced from $360,000 to $333,000, the final figure as budgeted revenue for 2017, Pendergrass said.
Expenses for 2016 are projected to be $287,178.
At the end of the year, they expect to have $45,822 in the bank.
Budgeted salaries for 2017 include $50,000 for Executive Director Lynn Dorsey and $30,700 for administrative assistant Johnnye Kennon. The raises were approved in November 2015 and were to be implemented over a period of time. At the time, Dorsey was making $42,852 a year, while Kennon was earning $26,265.
The commission also approved the purchase of an iPhone 7 Plus for Dorsey. With the Minden-South Webster Chamber of Commerce picking up the tab for internet and office phone, as per the renewed cooperative endeavor agreement, Dorsey said she expects the monthly cellphone bill to much less in 2017.
"With all the photos and videos I take, I just feel like this will be a better way to do it," she said.
The phone will be purchased using money from their equipment fund, which has a budget of $2,000. The remaining balance will carry over into 2017. Cellphone service budgeted for 2017 is $2,000.
The commission budgeted $5,000 for social media as well, which includes Facebook, tourism's website, Instagram and Twitter accounts.
Expected income for 2017 is expected to be $333,000 and expenses are expected to be $285,900.