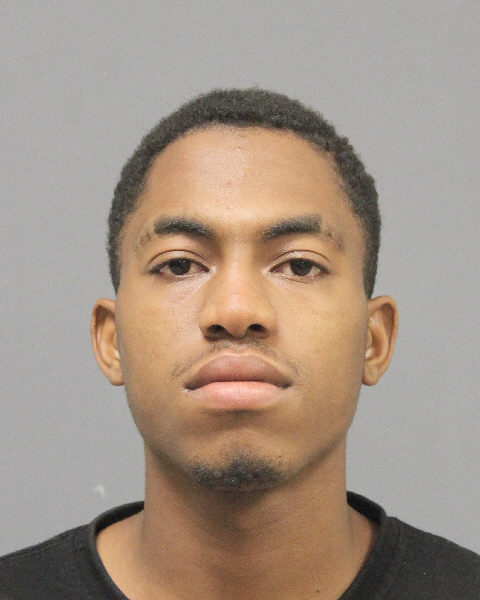 Home, multiple vehicles broken into over weekend by man, teen
A Minden man is facing multiple charges after he and a juvenile reportedly went on a burglary spree over the weekend.
Cardarius Thompson, 23, of the 400 block of Morrow Street, was booked on four counts of simple burglary of a vehicle, resisting an officer by providing false information, simple burglary of an inhabited dwelling, attempted burglary of an inhabited dwelling, contributing to the delinquency of a minor and as being a fugitive from the Minden Police Department.
Deputies were dispatched to a Methodist Camp Road home after receiving a call about a possible burglary in progress Saturday. The homeowner told deputies he saw two males in his back yard after his home security system was activated.
Deputies searched the area for the men, but were unable to locate anyone fitting the description.
Later in the day while on patrol, deputy Shawn Jenkins passed two males walking near Marshall Street that fit the description of the alleged burglars. After turning around to talk with the pair, only one of the men was still walking down the street.
The deputy made contact with the man, later identified as Thompson, to ask him about the attempted burglary earlier in the day. Thompson reportedly gave Jenkins and Lt. Wade Wells two different incorrect names and birthdays. He was then patted down for weapons and asked to empty the contents of his sweatshirt pocket.
Thompson was hesitant to empty his pocket, which contained a large amount of change, cash and debit/credit cards, the arrest affidavit said.
The names on the credit and debit cards were those of a female who lived on Brenda Circle. Deputies contacted her and she reportedly told them her car had been burglarized and money and cards were stolen.
Thompson then told deputies he and the other male, later identified as a 15-year-old juvenile, broke into the female's vehicle and took the items, the report said.
Thompson was then placed under arrest and booked into Bayou Dorcheat Correctional Center.
Later Saturday night, deputies Jenkins, Wells and Chase Wimberly, went to BDCC to re-interview Thompson about other burglaries in the area Saturday.
Thompson reportedly told the deputies that he and the juvenile stole items from multiple vehicles on Methodist Camp Road, a home on Methodist Camp Road and vehicles on Brenda Circle.
Deputies made contact with the juvenile Sunday, which he reportedly admitted to being with Thompson during the burglaries and the two attempted to burglarize the Methodist Camp Road home, but the alarm went off.
Deputies did not release if the juvenile was charged in the case.