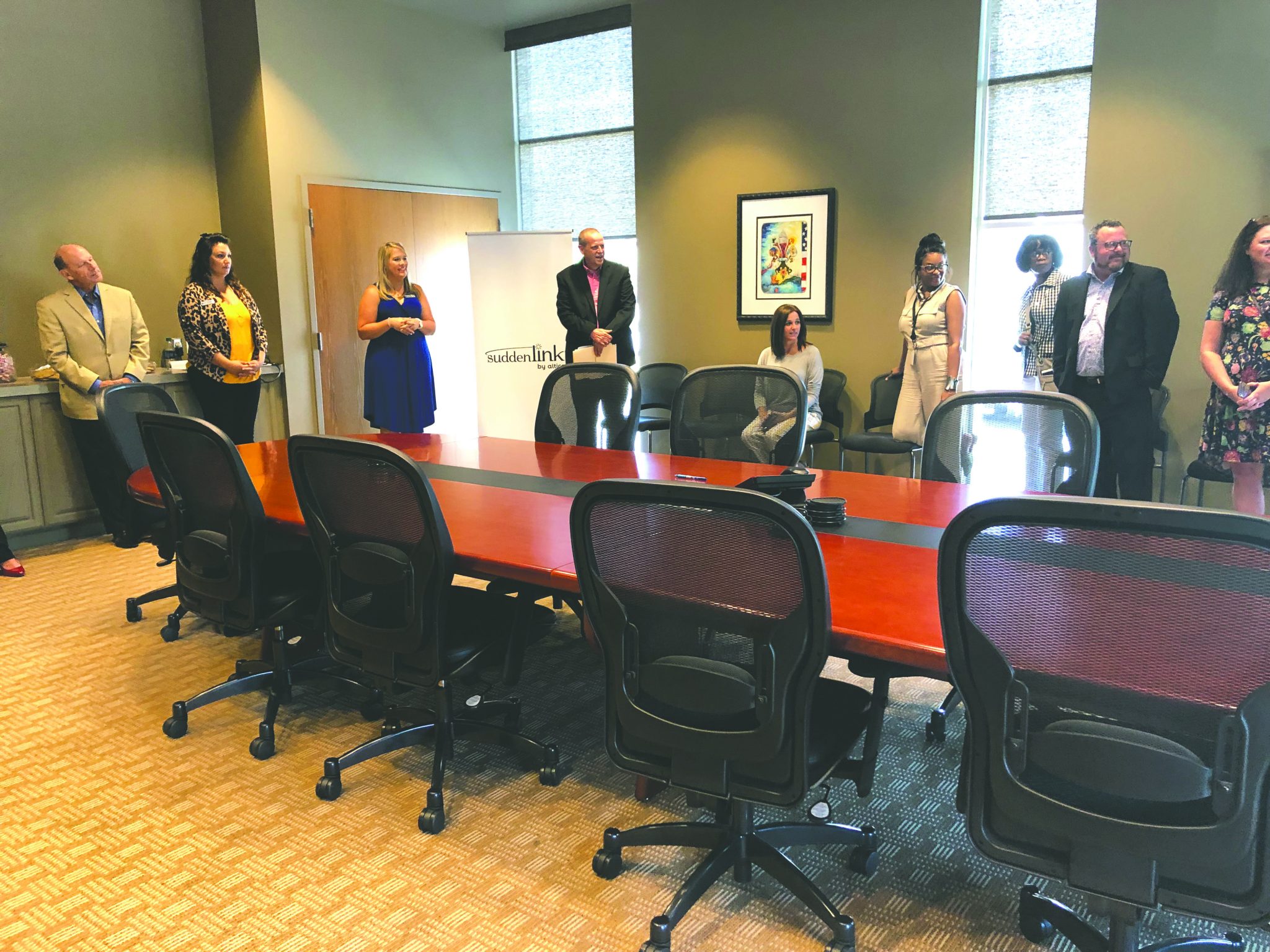 Suddenlink Announces 1-Gigabit Broadband Service
Will Phillips
Minden Press-Herald
Robbie Lee, Vice President of Local Market Engagement along with other employees of Altice USA, the provider of Suddenlink-branded internet, TV and phone services, announced that they have launched their 1-gigabit broadband service in Minden and increased certain other Suddenlink residential internet speeds for existing customers at no cost.
In addition to launching the 1 Gigabit internet service, residential high-speed internet customers with current download speeds up to 75, 100, and 150 Megabits per second (Mbps) have been automatically upgraded to services with download speeds up to 100, 200, and 400 Mbps, respectively. Suddenlink Gigabit service is also available to business customers in Minden.
Lee made this announcement on Thursday, July 25th in the Cypress Room at Minden City Hall with Minden Mayor Terry Gardner in attendance.
We're excited that Suddenlink is stepping up their game. It will help our businesses grow, attract new businesses, and it will benefit our residents as well," said Mayor Terry Gardner.
"We are thrilled to have expanded gigabit broadband service to the residents and businesses in Minden, bringing ultra-fast, secure and reliable connectivity to more customers across the U.S.," said Robbie Lee, Vice President of Local Market Engagement, "This is the latest achievement in our network investment journey to provide our customers nationwide with high-speed internet services to meet their connectivity needs now and in the future."
"On behalf of the business community, we thank you for your continual investment in this area and helping our businesses be able to grow and prosper as well as helping attract new businesses to the area. We appreciate everything you guys do," said Stephanie Barnette, President/CEO of the Greater Minden Chamber.
"I really do appreciate the opportunity to get together with the city residents and leadership and to announce the expansion of our 1 gig service into the market, but also to get feedback from our customers so we can do a good job serving their needs," said Lee.
For more information about Suddenlink's high-speed internet services, visit www.suddenlink.com or Suddenlink's retail store at 726 Broadway Street in historic downtown Minden.