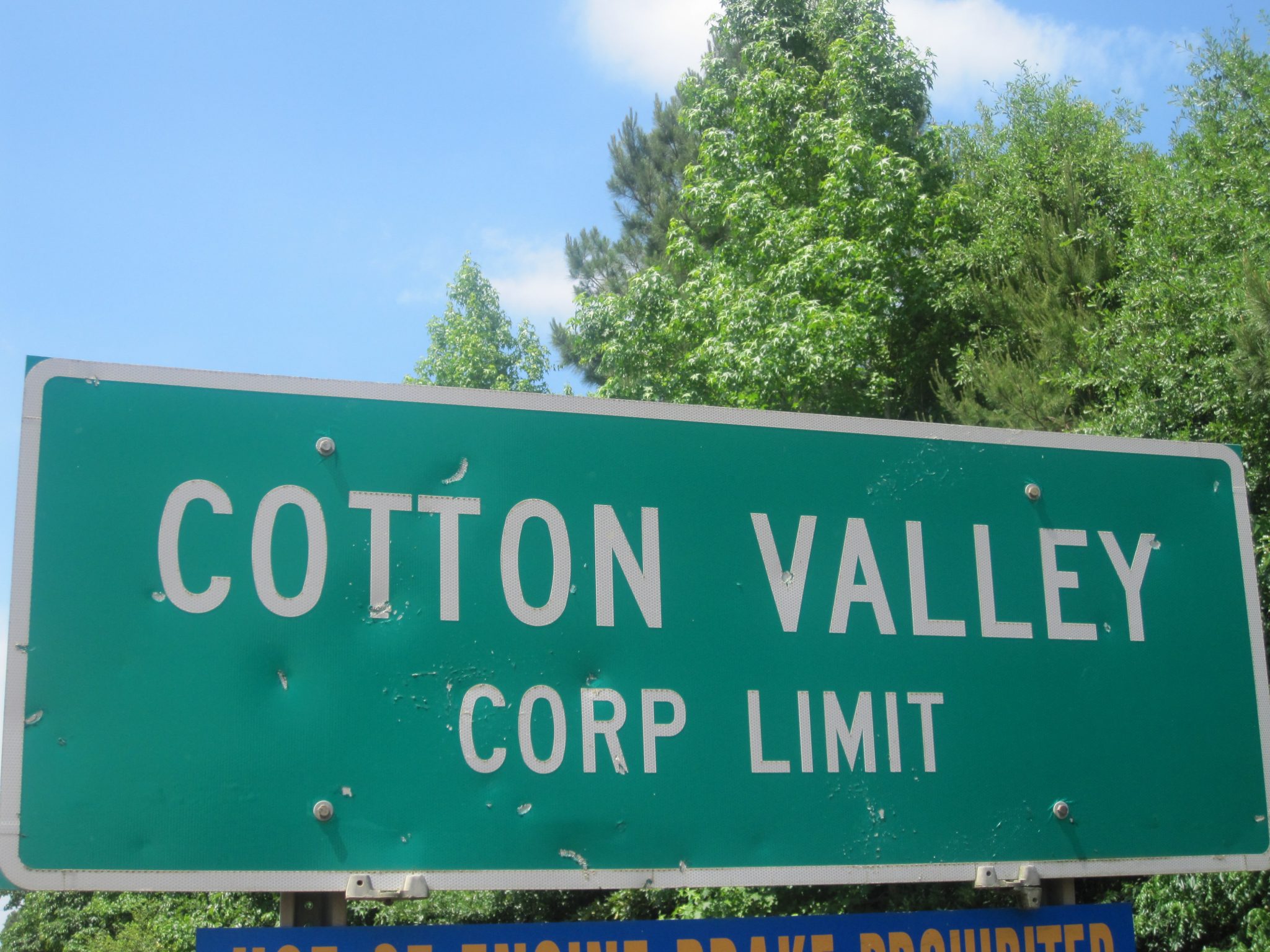 What's in the water around Cotton Valley, besides red ink?
Something must explain why the town and its surroundings have a checkered recent political history, reinforced last week when the town's Democrat Mayor Joseph Alexander got arrested for felony abuse of power. Specifically, he stands accused of having the town clerk write him checks which he used to buy appliances for himself, costing less than $2,000.
It could get worse; using information from the Department of State and Webster Parish Fire Protection District No. 8, authorities hint Alexander committed other irregular dealings. Bringing up the district, located around Cotton Valley, recalls a series of bizarre events that plagued it until the last few years: arson involving its firefighters, its former assistant chief Adam Hurley accusing the town of shortchanging his employees by not enrolling them in the state retirement plan, nude pictures of that guy making the rounds (beginning with a note addressed to then future, now current Alderman Toby Sinclair), then his pleading no contest on malfeasance charges concerning him and the former chief.
If guilty, Alexander would follow in the ignominious footsteps of Comerdis Phillips, the octogenarian former mayor whom he defeated in 2016. Months after voters turned her out of office, she put the town on the hook for retail purchases using its tax identification number, landing her a fine, restitution, and probation for misdemeanor theft.
These events adhere to the town government's penchant for courting controversy. In 2010, it stood accused of stonewalling this newspaper's public information requests. A subsequent ethics beef against the town's counsel and Alderwoman Charlene Lewis, employed by that firm, led to both of their resignations, which counsel implied was payback for warning the clerk she was in violation of public records laws. (Lewis successfully recaptured her old post in 2016.)
But finances have acted as the longest-standing problem besetting the town. In 2016, the last year with data reported, the town ran a deficit of $83,000. Worse, it had no unrestricted reserves for general government, with the two funds storing that money in the red by over $2,000.
Things haven't changed much from a decade ago, just before Phillips ascended from alderwoman to mayor. Then, total operating funds in reserve totaled fewer than $12,000, but the town had set aside almost $30,000 to pay off debt, leaving a hole of over $18,000. The operating deficit that year totaled nearly $15,000.
This financial tenuousness includes the town-owned water and sewerage system. In 2016, it lost around $120,000, although in cash terms only about $13,000, as much of the gap on the books came from depreciation of infrastructure.
Small town life can get a little dull, but surely the citizens of Cotton Valley would prefer not to have things spiced up in these ways. But, as they elect their officials, they bear ultimate responsibility for what happens.
Jeff Sadow is an associate professor of political science at Louisiana State University Shreveport. His views do not necessarily express those of his employer or this newspaper.