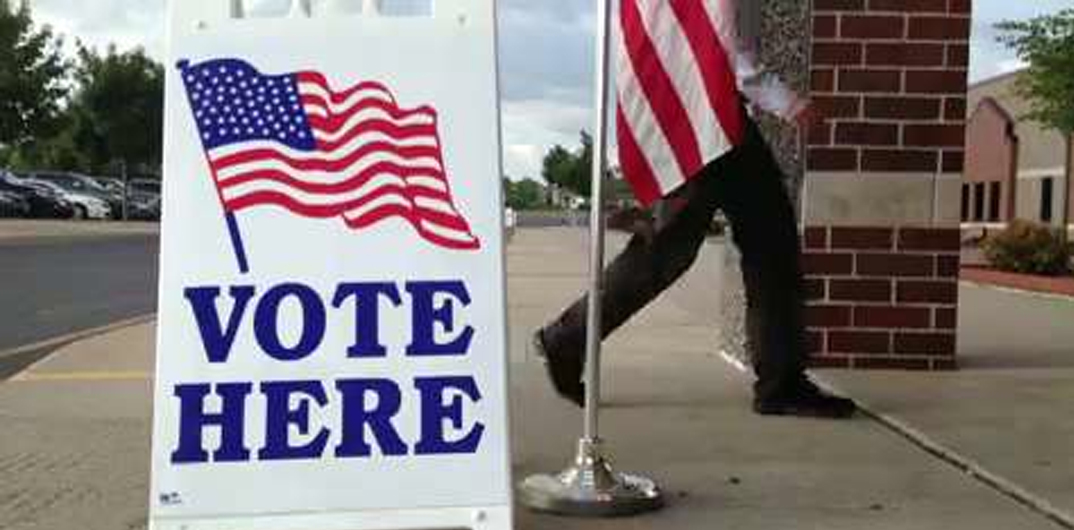 Staff And Wire Report
Minden Press-Herald
Qualifying for fall elections in Louisiana has closed, and several incumbents are facing opposition for their respective offices.
Absent from the ballot is Webster Parish Tax Assessor Morris Guin who has chosen not to run for re-election. According to the Louisiana Secretary of State website, the following candidates have qualified for the election:
State Senator 36th Senatorial District
Ryan Gatti
Robert Mills
Mattie Preston
State Representative 10th Representative District
Wayne McMahen
Creighton Wilson
District Judge 26th Judicial District Court, Division B
Cynthia Carroll-Bridges
Charles Smith
Webster Parish Sheriff
Gene Hanson
Jason Parker
"Lil' Don" Smith
Webster Parish Clerk of Court
Tina Douglas
Holli Vining
Webster Parish Tax Assessor
Denise Edwards
Hugh Wood
Webster Parish Coroner
Allen Mosley
Police Juror District 1
T. Bruce Blanton
Police Juror District 2
Allen Gilbert
Police Juror District 3
Daniel G. Thomas
Police Juror District 4
Randy Thomas
Police Juror District 5
Bernard Hudson
Police Juror District 6
James "Jim" Bonsall
Police Juror District 7
"Steve" Lemmons
Police Juror District 8
Nicholas "Nick" Cox
Police Juror District 9
Beverly "Debbie" Kennon
Jerri Musgrow Lee
Police Juror District 10
Vera Davison
Nevada "Punchie" Robinson
Police Juror District 11
"Steve" Ramsey
Police Juror District 12
Clay Craig
Benjamin "Ed" Jordan
Chief of Police Town of Sarepta
Michael McCullen
Alderman Village of Doyline
Jakie "Bubba" Daniels
According to the Associated Press, Gov. John Bel Edwards faces eight challengers trying to keep him from a second term.
Of the seven statewide elected officials seeking re-election on the Oct. 12 ballot, all drew opposition before the three-day candidate registration ended.
Edwards, the Deep South's only Democratic governor, faces the two major Republicans he expected: U.S. Rep. Ralph Abraham and businessman Eddie Rispone, as other high-profile GOP officials once wooed for the race refused to change their decisions to sit out the competition.
Six other candidates with little to no fundraising also have jumped into the governor's race. Among them is Gary Landrieu, an independent from Metairie and cousin of Democratic former U.S. Sen. Mary Landrieu and ex-New Orleans Mayor Mitch Landrieu who has run unsuccessfully for several offices.
Candidates also registered to challenge all of Louisiana's Republican statewide elected officials: Lt. Gov. Billy Nungesser, Secretary of State Kyle Ardoin, Attorney General Jeff Landry, Treasurer John Schroder, Agriculture Commissioner Mike Strain and Insurance Commissioner Jim Donelon.
Ardoin, Schroder and Strain face rematches with opponents they defeated in their last elections.
Nungesser made it to the final day of the candidate signup period before someone joined the lieutenant governor's race — and that lack of opposition was the reason Rao Uppu registered.
Uppu, a Democrat and Southern University professor, said he heard on the radio that Nungesser didn't have a challenger. A naturalized U.S. citizen who emigrated from India, Uppu said he couldn't imagine someone winning a statewide office unopposed, so he went to the secretary of state's office to qualify.
Without challenged elections, Uppu said, "it's like democracy becomes extinct or non-existent."
"I thought that's just not right," he said.
Later Thursday, Willie Jones, a New Orleans Democrat, also joined the lieutenant governor's race, saying the office needed more diversity and a "fresh vision."
Landry made it to the final hour of qualifying without opposition — but then Ike Jackson Jr., a Democrat and lawyer from Plaquemine, registered for the race. The Democratic Party said Jackson is a former lawyer for the natural resources department and a former assistant attorney general.
Ardoin drew three opponents, including Gwen Collins-Greenup, a Democrat who has worked in notary and real estate businesses and lost to Ardoin in a special election last year. Schroder has two competitors, including lawyer Derrick Edwards, a Democrat who lost to Schroder in the 2017 special election.
Outside of the governor's race, Donelon faces the best-financed opponent. The incumbent in office since 2006 drew intraparty competition from Tim Temple, who's worked in the insurance industry for 20 years and who has put more than $1 million of his own cash into the race.
Four candidates registered to run against Strain. Democrat Charlie Greer, a Natchitoches farmer who unsuccessfully challenged Strain four years ago, qualified Thursday. Greer, who worked in the agriculture department for 20 years, said Strain has cut too deeply, damaged agency operations and mismanaged medical marijuana regulation.
All candidates run against each other on the same ballot regardless of party. If no candidate gets more than 50 percent of the vote in October, the top two vote-getters advance to the Nov. 16 runoff to settle the seat.