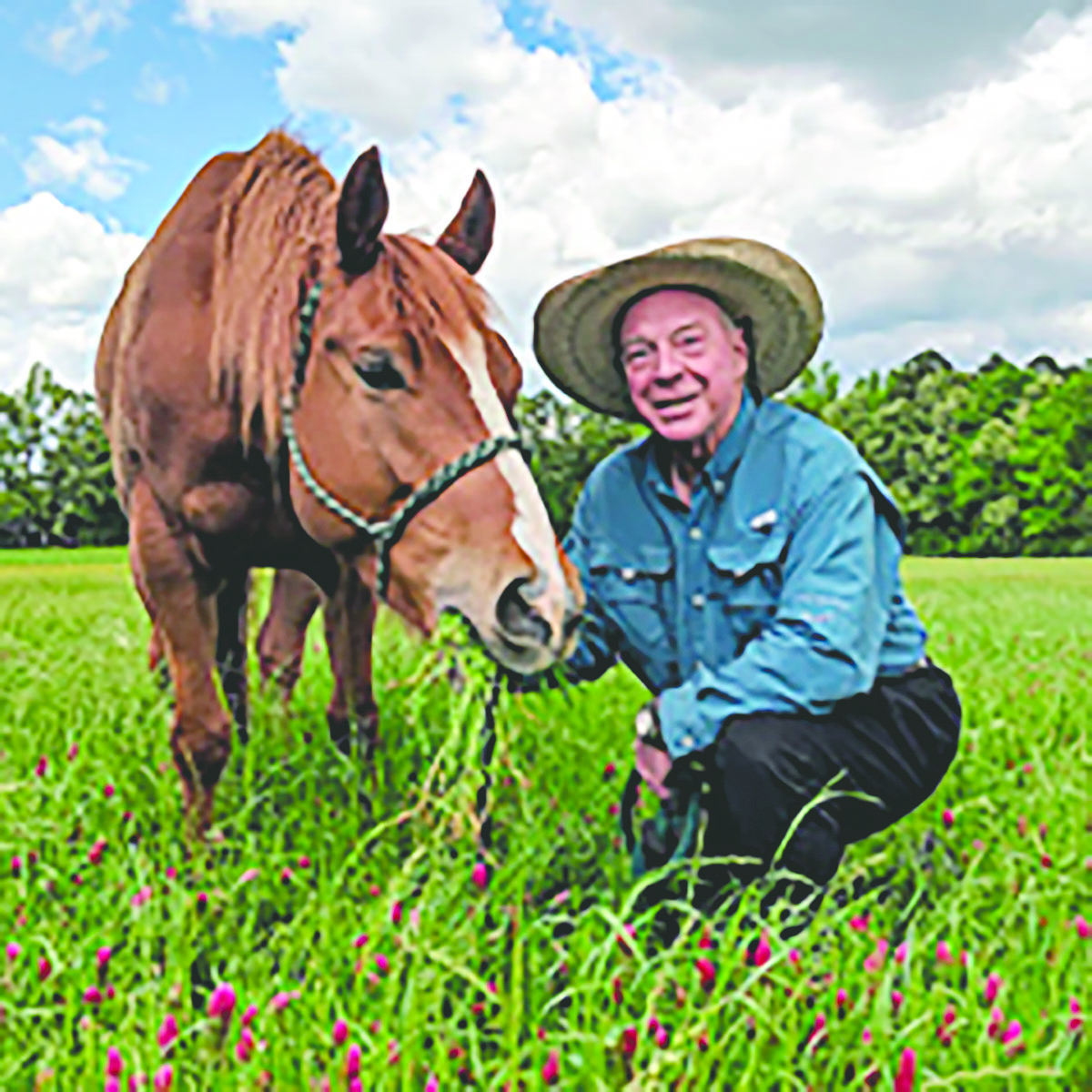 Editor's Note: The following is a political announcement submitted to the Minden Press-Herald. Any candidate for office may submit an announcement that meets the published guidelines of this newspaper.
Creighton Wilson, a retired teacher of more than thirty years, a farmer and a pastor has declared his candidacy for the office of State Representative. As a native and a long- time resident of Springhill, the former educator will bring his qualifications and varied experiences to serve the citizens of District 10.
"I will be taking a different approach to campaigning," remarks Wilson. "I hope to change the game and level the playing field for regular folks to be able to afford to run for office." Mr. Wilson's 'NO YARD SIGNS' commitment was a personal choice. As a retired Environmental Science teacher who taught many children about the value of clean air and water, the idea of adding more waste to our landfills went against his nature. "The idea of adding more plastic waste to our already over- burdened landfills. I hoped it would send a message that we can't continue to ignore the affects that plastics and micro plastics are having on our environment. "
Mr. Wilson's campaign is also driven by a desire to take us back to a time when qualifications and the sincere desire to serve the public was enough. The cost of campaigning has sky rocketed leaving many qualified people at the mercy of the almighty dollar. "Campaigns have become off limits to many qualified candidates because money talks. "The purpose of being an elected official is to serve the public…not to be served by the public," Wilson explains.
Education and teachers need support. As a retired educator, Mr. Wilson will use his knowledge, his experiences and his passion for higher learning. "Teachers deserve to be represented," Wilson explains. "Opportunity knocks at Louisiana's door. There are teachers who have been trained at the expense of other states with a wealth of knowledge and experience and who could be enticed to come home. We could bring them back by exempting their earned retirement from being taxed." Wilson adds, "it would cost Louisiana nothing."
Mr. Wilson brings a rich history of work not only in the public school system but also counseling and schooling many inmates in prison. Criminal justice reform is an issue that Mr. Wilson hopes to address. "That zone of freedom's comfort is continually being challenged," Wilson explains. " It seems that everyone wants many of the same things; freedom, respect, enjoyment of life, and security and survival. "
Other issues that Mr. Wilson supports and probably the most important is Economic Development. "Jobs! Jobs! Jobs! But not just any jobs," comments Wilson. "Recruiting business and industry is paramount to Louisiana's growth. But we don't have to 'give away the farm' just to secure good paying jobs. I will concentrate my efforts on growing our economy with thoughtful and strategic actions."
District 10 has a large pool of talented forestry workers ready to go to work. "We need to look at perhaps forestry coops. Other states have implemented progressive ways in handling the forestry industry," Wilson adds. " Research is just as important in the development of economic opportunities that can be offered to not only the big investors, but the average person in search of a career."
"As your State Representative, I will represent EVERYONE regardless of party affiliation. I will share my credentials, my experiences and my concerns for our State. And I hope that's enough to win your confidence and your vote."
Creighton Wilson resides outside of Springhill on his family's farm.