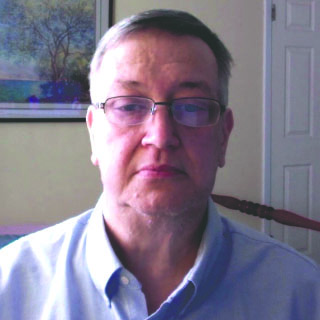 This month, on September 18, a very significant group of Minden ladies will be celebrating the 100th birthday of their organization, the Book Club. There will be a presentation on the history of the club by Philip McInnis and Carlton Prothro. Earlier this year, after presenting a program to the Study Club on their history, Lou Snook of the Book Club approached me and asked me, since they were celebrating their centennial this year, if I could do an article on their club. I agreed to put something together. Later, Martha Belton of the club, independent of Lou, asked me for help on the history. Working on the Study Club had been a breeze, Mrs. Paul Campbell had served as historian and reporter of the Study Club through most of its history and amply documented the history of the organization with stories in the local newspaper. I ended up finding well over 200 reports of the monthly meetings over the 70 or so years of club history. Unfortunately, the history of the Book Club proved much harder to find. In fact, the first time a meeting of the club was reported in the local newspaper was four years after its founding. The first account of a club meeting in a local newspaper comes in the Minden Booster published on Thursday, October 1, 1923. The paper reported: The Book Club was delightfully entertained last Wednesday afternoon by Mrs. C. M. Baker. The program was most interesting and greatly enjoyed. The topic was:
National Shrine – Arlington – Mrs. S. W. Brown
Mt. Vernon – Mrs. J. R. Crumpton
Monticello – Mrs. C. Landay
Patriotism – Mrs. D. D. Mims
Besides the members, Mrs. Baker had three guests to share the hospitalities of the hour.
Mesdames Sam F. Life, T. Crichton, Jr., D. Pyburn, J. R. Knighton, J. Danforth, Nolan Strange, Lucille Perryman assisted the hostess in serving delicious refreshments.
I wish I could report that after that date reports of the meetings were regularly in the newspaper. Sadly, there were scant mentions. So, it was back to square one as to writing an article. I had to resort to a compromise of sorts. I had a list of the charter members of the organization, thanks to Martha. So, what I am doing to honor the club on their centennial is to briefly give biographies of the outstanding ladies who formed the Book Club of Minden, back in 1919. The ladies are listed (mostly) in alphabetical order based on their married names.
The first lady was Mrs. U. O. Ashby, Ura Ellen Kuykendall Ashby. Mrs. Ashby was born on October 20, 1880 in Webster County, Kentucky and died on October 23, 1946 in Dallas, Texas. She married Ulysses Ottawa Ashby (1877 – 1943) in 1903 in Monette, Arkansas. The couple had two children: Frank Charles Ashby (1904 – 1973) and John Edmund Ashby (1906 – 1966). Mrs. Ashby was apparently a cousin of Roy Kuykendall who married Will Life's sister, Mabel. U. O. Ashby came to Minden as the secretary of the Webster Abstract Company and also served as Cashier of the First National Bank of Minden. He was treasurer of the First Baptist Church for nineteen years. The couple's sons, Frank Ashby became an attorney in Tulsa, Oklahoma and John Ashby a doctor in Dallas, Texas.
Next came Mrs. S. Wood Brown, born Mary Gertrude Mayfield. Mrs. Brown was born on September 10, 1878 in Ruston, Louisiana and died in February 1975 in Monroe, Louisiana. She was married to Samuel Wood Brown (1874 – 1937) and the couple had three children: Samuel Wood Brown, Jr. (1905 – 1982), valedictorian of the Minden High School class of 1922 and a long-time attorney in New Orleans; Edith Dupre Brown Rodriguez(1908 – 1985) and Helen Brown (1914 – death date unknown.)
The third lady on the list was a very significant member of the Minden community, she was Mrs. R. A. Baker, Margaret Hilliard Schoenbrodt Baker. Mrs. Baker was born on January 29, 1892 in East Baton Rouge Parish, Louisiana and passed away on February 13, 1978 here in Minden. In 1917, she married Robert A. Baker (1884 – 1973), longtime Director and Secretary of the Minden Building and Loan. Mrs. Baker attended LSU where she was a member of the Gumbo Staff. She came to Minden High School in 1910 where she lived with the family of Superintendent of Schools Thomas W. Fuller on West Union Street. By 1913, she was teaching in Springhill and her sister Susanella, longtime elementary school teacher here in Minden, and her mother were living there, too. In, 1915 she was elected as Vice-President of the Louisiana Teachers' Association and then in 1916 she was elected President of the Teachers Association of the State, the first woman to hold that position.
Mrs. Baker was Minden's first Woman of the Year in 1958. She taught for many years in the Webster Parish School System. She was a Sunday School teacher and an active participant in the Minden Presbyterian Church. She was also active in many civic organizations including the Minden Book Club and the Department Club. She had served as president of the Webster Parish Library board at one time. President of the Department Club. President of the Board of Trustees of the Webster Parish Library from 1929 – 1951. President of the Women of the Church of the Presbyterian Church, 1952 – 56. Red River Presbytery Spiritual Growth Chairman, 1953 – 56. Member of School Survey Committee, 1958. United Fund and polio drive worker, former school teacher, Sunday School teacher, leader of church prayer group and member of the Minden Book Club.
Next on the list was Mary Olive Brown Nelson, Mrs. J. H. Nelson. She was born on March 2, 1883 in Relf's Bluff, Arkansas and died on December 26, 1982 here in Minden. She married James Harvey Nelson (1880 – 1970). Mrs. Nelson was a housewife and active in the Minden Presbyterian Church. Member of the DAR and founder of the Minden PTA and was instrumental in organizing the Book Club.
Bernard "Bunnie" Hayes Crichton, Mrs. Thomas Crichton, Jr., was born on October 3, 1890 in Alexandria, Louisiana and died in December 1975 in Minden. She married Thomas Crichton, Jr. (1886 – 1972) on November 24, 1915. Mrs. Crichton was an active member for many years in the St. John's Episcopal Church. She was a charter member of the Junior Service League, a member of the Daughters of the American Revolution and other community activities.
The next member was Helen Brown Treat, Mrs. Frank B. Treat. She was born on September 18, 1897 in Waldo. Arkansas and died on June 22, 1983 in Minden. She married Frank B. Treat (1893 – 1978) on January 12, 1923 in Randolph, Arkansas. Mrs. Treat moved to Minden at age five. She was a member of the Minden Presbyterian Church, the Minden Book Club and the Women's Department Club. She attended Ward Belmont College. She is the grandmother of current Book Club member Lou Treat Snook who invited me to write this article.
Coming next was Mary Cason "Mollie" Perkins Deveraux, Mrs. W. P. Devereux. Born on February 5, 1868 in Glenfawn, Texas she died on November 18, 1960 in Jacksonville, Texas. She married William Penn Devereux (1853 – 1928) –on January 16, 1899 in Nacogdoches, Texas. She moved to Texas after husband died in 1928.
The next member was Mildred Mary McClendon Drake, Mrs. Felix H. Drake, Jr. Born on March 9, 1896 in Homer, Louisiana, she died on March 10, 1993 here in Minden. She married Felix Harland Drake, Jr. (1893 – 1964) on July 2, 1919. in Homer.
Mrs. Drake taught in the public schools of Webster Parish during the early years of her residence in Minden. An active member of the First United Methodist Church, she belonged to the Brown-Shield Sunday School Class. She was a member of the DAR and a charter member of the Book Club, Junior Service League, the Woman's Department Club and the UMW all of Minden. She was an aunt of Judge Enos McClendon.
I don't have much information about Ethel Dillon Goodwill, Mrs. Donald Goodwill. She was born on March 11, 1885 in North Platte, Nebraska and died on April 10, 1967 in Ruston, Louisiana. She married Donald Goodwill (1881 – 1966) on August 23, 1904
Next came one of the most distinguished of the ladies who formed the club, Joan Chaffe Miller. Born on June 10, 1894 in Minden, she was the daughter of local businessman R. H. Miller and the sister of Mrs. Harry (Treeby) Andress and J. Weston Miller. Professor Miller died on December 26, 1957 here in Minden, while on Christmas break from her teaching career at LSU.
Ms. Miller was a Professor English at Louisiana State University. She attended Newcomb College before going to Columbia where she earned her master's degree. She earned her Ph.D. at Stanford University. She taught high school in both Alexandria and Minden before becoming a faculty member at Southwestern Louisiana Institute in Lafayette. Later she was on the faculty at Louisiana Tech in Ruston and William and Mary College at Williamsburg, Virginia. She went to Baton Rouge in 1931l as an English instructor on the LSU faculty.
Another prominent member of the local community who helped found the organization was LeRoy Scales Miller, Mrs. Joe R. Miller. She was born on October 24, 1880 in Mansfield, Louisiana and tragically died on October 5, 1952, fatally injured when struck by an automobile in Hot Springs, Arkansas after a car jumped the curb and crashed into the pedestrians. In 1902, she married Joe R. Miller here in Minden.
She taught school at Minden High School before her marriage. She met Joe Miller after coming here as a single teacher. She was prominent in religious and civic circles in Minden. For 25-years she taught Sunday school class in her church, First Methodist, the Scales-Miller Bible Class. She served the Women's Department Club twice as President. She was a charter member of the old Civic Club that preceded the Department Club. The Civic Club developed Minden City Park and the original gazebo that sat in front of Mrs. Miller's home on Broadway. She personally oversaw the upkeep of that park. The Department Club had honored her by naming her Woman of the Year shortly before her death. She was a charter member of the Book Club and helped to inaugurate the annual flower shows held in Minden. Many local residents well-remember her daughter, Mrs. Roy Miller Inabnett.
The next lady I am very familiar with as she was the wife of the man about whom I wrote my master's Thesis. Emma Lou Palmer Sandlin, Mrs. John Sandlin, was born here in Minden on November 20, 1872 and passed away on September 11, 1955 in Minden. Her second marriage took place on August 11, 1913, to then Judge John Nicholas Sandlin (1872 – 1957). Emma's first husband was Jack Crichton, she and Jack built the home that sat next to First Baptist Church and came to be known as the Sandlin House. She married Sandlin in prior to his eight terms as a U. S. Congressman, 1921 – 1937. Member of the Methodist Church.
Another very prominent member of the local community was Lillian Amy Matthews Turner, Mrs. Abner Drake Turner. Born on February 27, 1887 in Gretna, Louisiana, she died on January 28, 1968 in Minden. She married two-time Mayor of Minden, Abner Drake Turner (1877 – 1953) on February 14, 1912 here in Minden.
Member of the First Methodist Church and a former teacher in the Sunday School. She was a former president of the Woman's Department Club and a member of the Book Club, the Mission Circle and the Pine Hills Country Club.
Next came Flora Glenn Watkins, born on August 25, 1896 in Minden, she passed away here on November 5, 1977.
She was a librarian at the Webster Parish Library for 40 years and a member of the First United Methodist Church.
Following Ms. Watkins on the list was Emma J Giddens Webb, Mrs. Walter H. Webb, Jr.
She was born around 1895 in Louisiana. She married Walter Hill Webb, Jr. (1888 – 1965).
By the 1930s she and her husband had relocated to Texas. Death date is likely after 1965 in Houston, Texas. During the 1920s she served as postmistress for Minden.
Another member of a prominent Minden and statewide family was Olive Goodwill Roberts,
Mrs. Robert Roberts. She was born in 1879 in Minden and died on March 4, 1960 in Shreveport. She was married to Robert Ryer Roberts (1872 – 1940), who served as Mayor of Minden before moving to Shreveport where he served as a Judge. She was the daughter of pioneer Minden settler, Captain Alfred Goodwill.
So, there you have the dossier on the founders of the Minden Book Club. So many of these ladies contributed much to our town. We salute the today's ladies of the Minden Book Club as they celebrate their 100th birthday and continue their efforts to increase knowledge and the strength of the local community.
Webster Parish Historian John Agan's column appears Tuesdays in the Minden Press-Herald