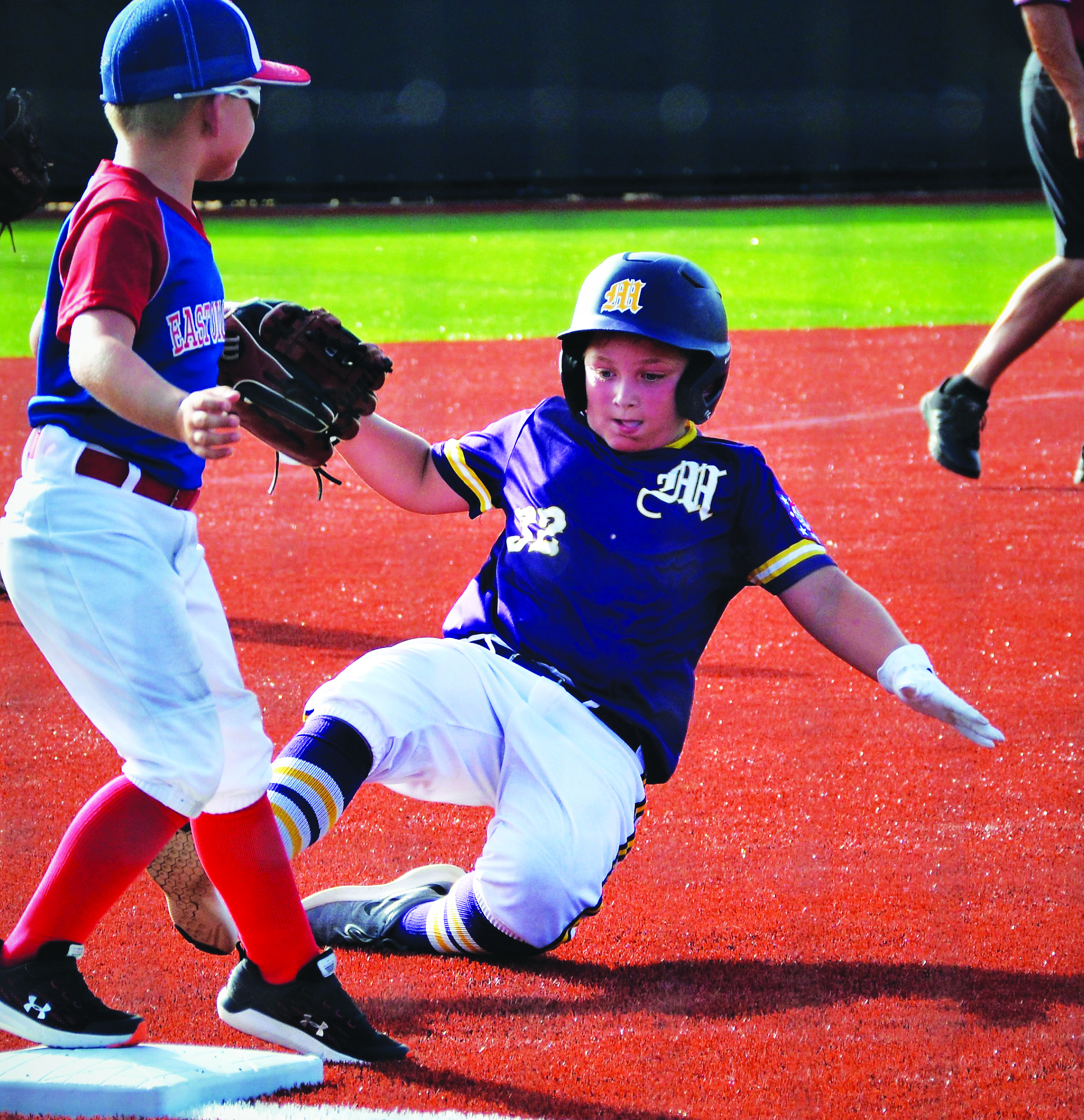 The rest of us may have taken a day off to celebrate America's independence, but Minden's All-Star teams won't get a break for another few weeks if all goes well.
Minden's 8-U team celbrated July 4 by handing East Ouachita an 11-1 smackdown in the first game of the Dixie Louisiana state tournament on Thursday in Ruston, La.
Minden 8-U will play today against DeQuincy at 9 a.m. They will play again this afternoon at 1 p.m. against St. Mary Central.
With two wins, Minden 8-U will seal a spot in bracket play, which will begin tomorrow.
After a week of establishing themselves as the cream of the crop in the district tournament at the Minden Rec Center, the Minden 12-U team finally faced a formidable foe in the form of the Shreveport Americans in the championship game of the O-Zone district tournament on Wednesday.
Minden had been dominant at the plate heading into the game, hitting multiple home runs in all of their games heading into Wednesday's action.
But Minden needed to be more methodical to get past the Americans and snag the district title, which is exactly what they did in their 2-0 victory to claim the district title and a spot in the state tournament.
Bryson Ranger and Levi Pope knocked two crucial base hits as Minden scored one run in the second and then another in the fourth inning to take the lead.
Pitcher Reagan Coyle did the rest, pitching a complete game shutout.
Coyle allowed just two hits, struck out an incredible ten batters while walking just two.
The Minden 12-U team will head to the state tournament in Monroe on July 18.
Their opponent is to-be-determined, but their first game will be on July 18 at 5 p.m.
In softball action, the Minden Darlings beat Ruston American on Wednesday 17-6 to win the district championship. Emilee Ware had two doubles and Madisyn Jernigan had three singles to lead the team to the win.
McKinley Harris had three hits and Avery Tanner pitched in with a home run.
They will head to the state tournament on July 12 in Tioga, La.