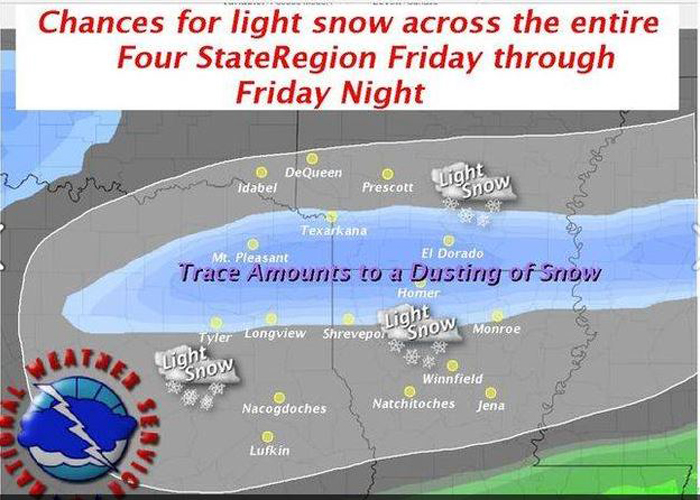 Forecasters are predicting a wintry mix for parts of north Louisiana Thursday night and Friday.
The National Weather Service in Shreveport is forecasting slight rain chances Thursday could change to mostly light snow Thursday evening into Friday across north Louisiana, southern Arkansas, northeast Texas and central Mississippi.
Little if any accumulation is expected, forecasters said. Anywhere from 0.25 to 0.50 inches is expected to fall throughout the region. Daytime temperatures through the weekend will rise to above freezing.
The Louisiana Department of Transportation and Development said they are looking to their standard operation plan to see what they can institute to be proactive with the winter weather and plans to meet Thursday.