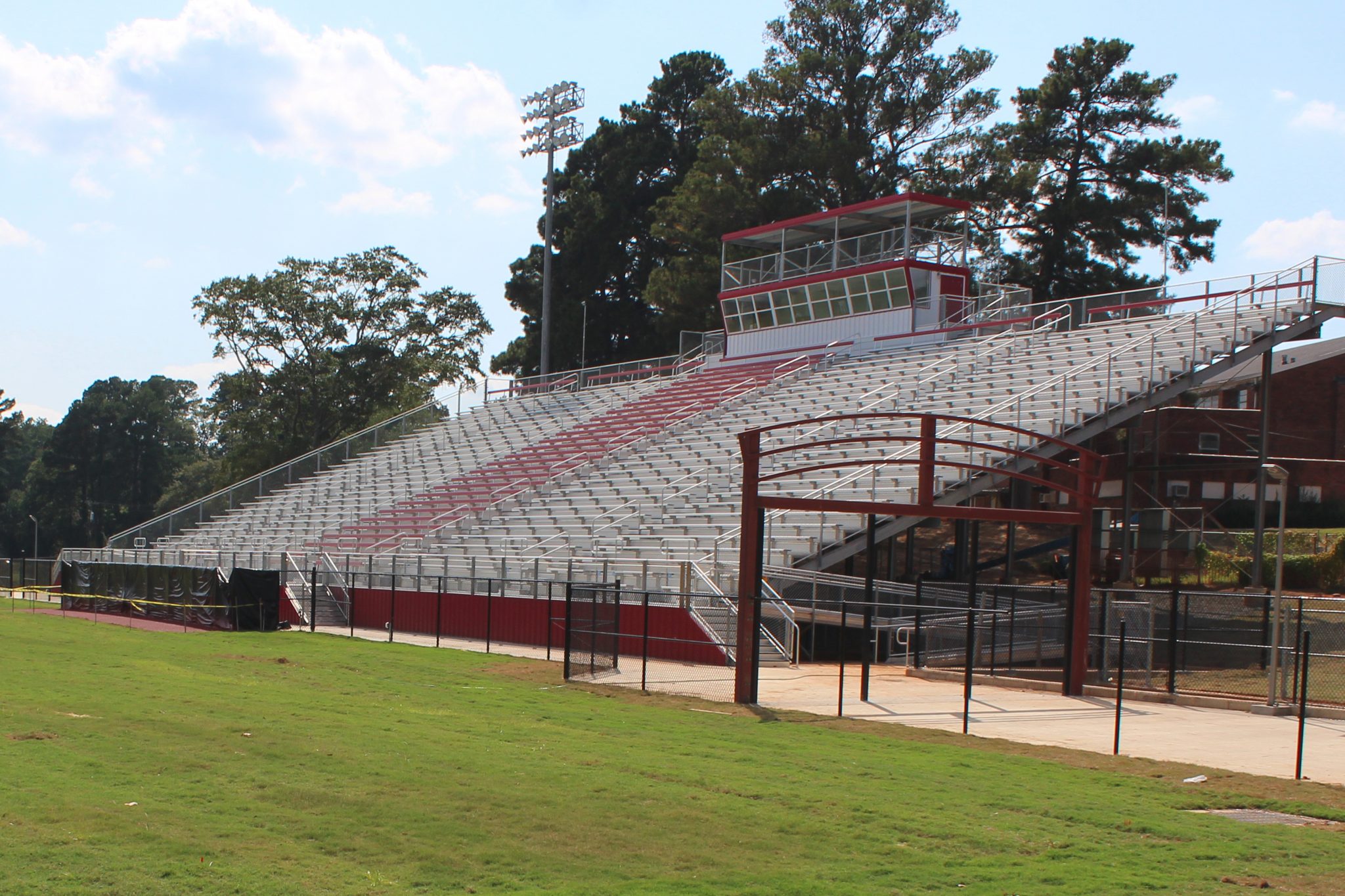 Following last Friday's "soft opening" of Minden High School's football stadium, affectionately known as "The Pit," Webster Parish Superintendent of Schools Johnny Rowland said work continues on site.
"We anticipate having full use of all components (concession/restrooms) of the stadium by our next home game with Benton on Oct. 6.," Rowland said. "We sincerely appreciate the patience and restraint the people of our community has exhibited during the entire process."
The Webster Parish School Board has paid for the project out of a 6 and one half cent sales tax fund, which is expected to be reimbursed, in part, from the Federal Emergency Management Agency (FEMA). "We requested $139,000 and received $104,000 in August. This was our first reimbursement check," said Rowland. "We are in the process of getting our second reimbursement request in order."
At this point, there remains more than $5 million in the sales tax fund, Rowland said.
Minden High School's old gymnasium, along with football locker room and other facilities remains condemned at this time. The future of these structures are still in discussions.
"We have discussed options as to what we can do here. At this time it would not be appropriate for me to give a public statement as to what will occur considering the condemned nature of the facility that was a result of abating the structure of high levels of mold," Rowland said. "This action was mandated by our environmental protection contractor, ALTEC."
Although both structure situations took place at nearly the same time, the gymnasium, etc. was not part of the "stadium project."
"This facility is not covered under FEMA; however, what we will do with this situation is high priority," Rowland said.
While work is ongoing, Rowland said the excitement of what has taken place it still high. "Overall we are extremely excited about the first-class facility we have in our new stadium. It is truly something the people of Minden can be proud of."
Friday's home opener was not without hiccups, but that didn't dampen the overall pride from the community, something Rowland noted and appreciated. "I want to thank the countless people and organizations that helped make last Friday a tremendous success," he said. "What a great feeling of excitement!
"In addition, I thank the faculty and especially the administration and Coach Heard and his staff for a job well done! They spent untold hours the week of the game in preparation for the home opener. It was great to open with a win and we know that was one of many to follow."