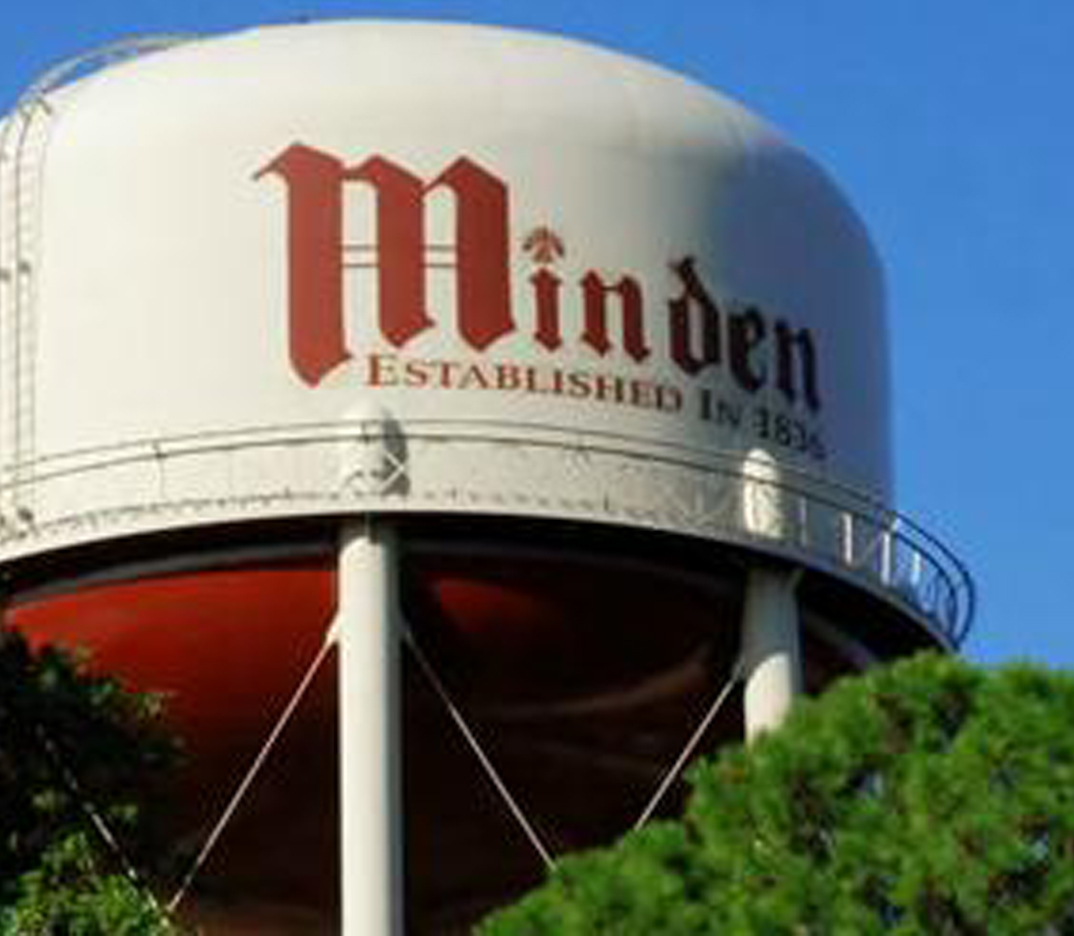 The Minden City Council held a workshop on Wednesday at 10 am at City Hall to discuss matters that will be brought up during the City Council Meeting on Monday, July 1. The main topics addressed during the meeting were an issue involving Minden Police Officer Brandon Shane Griffith, the hiring of a new police officer, the hiring of a new Main Street Director, and representation of districts amongst the various boards that make decisions in Minden.
The City Council will not take up the issue regarding Griffith at Monday's Meeting. Minden City Mayor Terry Gardner said, "The city attorney wanted to wait until he had the time to do his investigative work because I asked if he wanted it on the agenda and he said no. He wanted time to do it correctly. He said we would probably be able to put it on the August agenda."
In regards to the hiring of a potential new police officer, Joshua Harvey, the members of the City Council who are interested will conduct their interviews with the individual before the meeting on Monday.
During the meeting, Councilman Herbert Taylor voiced his concerns over the hiring of the potential new Main Street Director Mahala Hutto. Taylor said, "It was posted in the (Minden Press-Herald) for one day." In response, Gardner said, "No, we ran a big classified ad in the (Minden Press-Herald) for one day and then posted it on social media."
"Not everyone has social media like the one lady who applied. She doesn't have a cell phone. It should've been put in the paper for longer, that's my opinion," said Taylor.
Councilman Vincen Bradford then asked, "How many people applied for the position?" Responding, Gardner said, "Two. The policy for the main street director is that the Mayor interviews and makes recommendations for the City Council to confirm."
One of the final concerns to be addressed wasn't a key focus of what will be discussed on Monday, but it was brought up when the Councilmen discussed the appointment or re-appointment of various board/commission/committee members. The concern was about boards needing proper representation from citizens that live in the various districts of Minden. In reference to this issue, Taylor said, "I'm talking about each board in general, they need a representative from each district, I know they're volunteer boards, but I'm pretty sure we need to find a volunteer in each district."
Upon further elaboration, Councilman Terika Williams-Walker said, "If you're not in that particular area, then you're not sensitive to the issues that are taking place."
As a potential solution to this issue, Councilman Pamela Bloxom said, "Can we send a letter to each one of these commissions and committees and ask them if they would be conscious about appointing someone from each district from this point on? I think that would curb some of this concern if they would be aware of what we're looking for."
In response, Councilman Keith Beard said, "I agree, and I see where Herbert is coming from, because if they are going to be commissions that oversee stuff, then it would cool to have representatives from all over the city. Just encourage them to look at their boards, and when reappointments come up, see where you're deficient in the city."
The City Council meets on the first Monday of every month at 5:30 pm at the Minden City Hall. The public is welcome to attend.