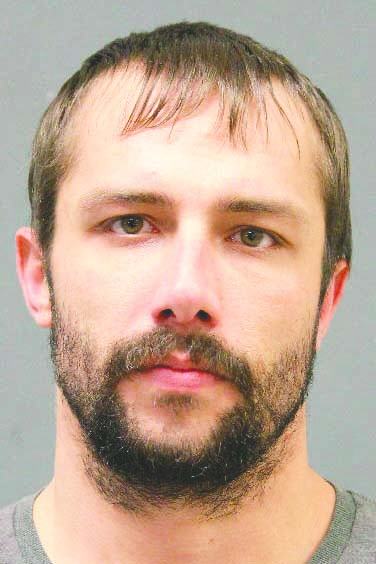 Steven Edward Wood, of Christy Lane in Haughton was arrested by the Webster Parish Sheriff's Department for two counts of Identity Theft with Victims Over 60.
An elderly woman contacted the Sheriff's department in early October reporting her checking account was compromised and her husband's debit card was missing. In November, she reported another checking account had been compromised.
Through the investigation it was found that several credit cards had been opened in her husband's name.
The Sheriff's office was able to identify Wood as the person using the credit cards through video surveillance at local businesses. It was verified that Wood worked for the victim and her son.
The victim's son then reported one of his wife's checks had been stolen as well. The check was made out to and deposited to a checking account in the name of a subject who was incarcerated at Bayou Dorcheat Correctional Center. Wood also sold a chainsaw that belonged to the man that the check was made out to.
Wood admitted to using the credit cards and also stated that another person was involved.
"While she was sitting here in my office, we were filing a report. She got a call from her bank that someone was trying to get a line of credit at Horseshoe Casino in her husband's name," Lieutenant Detective Scott Tucker said.
Wood will be facing additional counts of Access Device Fraud for the check and Theft for the chainsaw. He's currently incarcerated at Bayou Dorcheat on $100,000 bond.
WPSO seeks 4-wheeler thieves
Two four-wheelers were stolen from separate residences in the Syrup Mill Road, Mcintyre area. One is a blue 2014 Honda the other is a green 2005 Honda. Both were taken from yards. They have been seen being ridden in the area. The Webster Parish Sheriff's Office says they have some leads but asks that if residents see anyone riding either of the four-wheelers in the area to contact them.