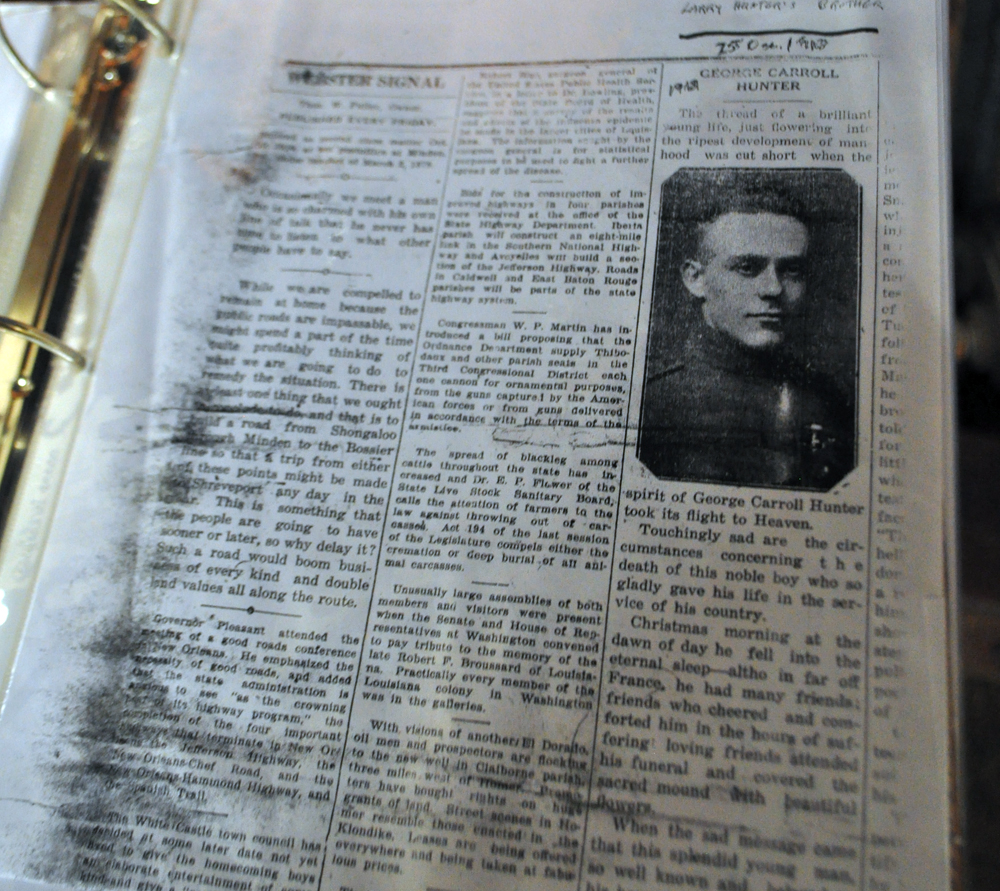 It is a book of the fallen – but not forgotten.
At the Bayou Dorcheat Historical Museum is a book in memory of the men who sacrificed it all in combat. With the newest additions of Sgt. Canvas, the K-9 Marine lovingly laid to rest in July 2015 to Sgt. Josh Madden who lost his life in combat in 2006 in Kirkuk to U.S. Army Specialist Josh Tomlinson killed in Afghanistan.
The book honors those all the way back to World War I, including George C. Hunter, the brother of Larry Hunter of Minden.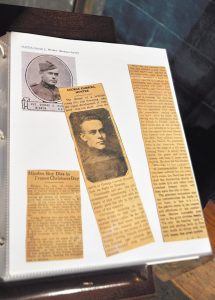 Private