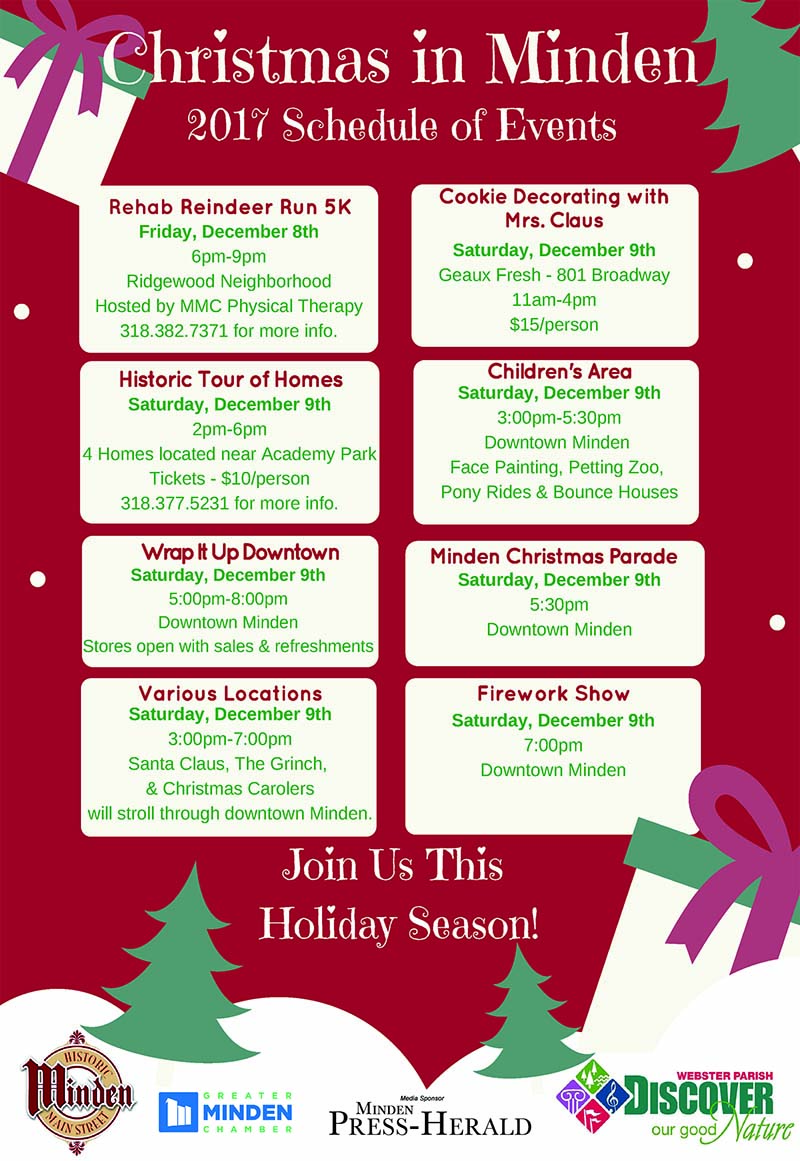 When Wrap It Up Downtown begins Saturday in downtown Minden, there will be more options for the whole family than ever before.
In addition to stores being open later with sales and refreshments, Main Street Commission President Terry Gardner said several family-oriented attractions will be going on as well.
"At no charge, we're going to have face-painting, a petting zoo with a bunch of different animals, pony rides, and bounce houses for the kids to play in," he said.
These attractions will run from 3 to 5:30 p.m. The Greater Minden Chamber will host the annual Minden Christmas